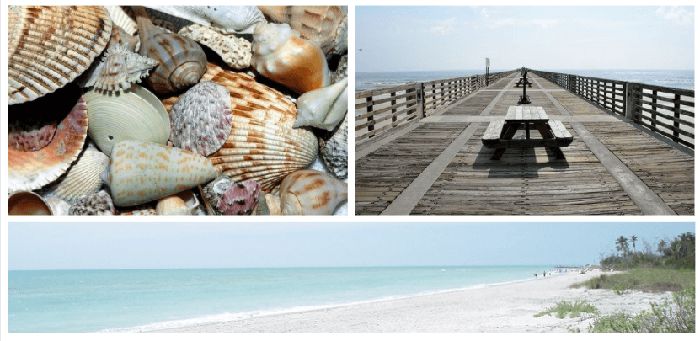 Beautiful beaches line Northeast Florida's coastline. This is also the least hurricane-prone area in all of Florida that still offers you a view of the ocean. Each one of the beaches on Florida's northeast coast offers something different. One visit and you'll soon discover why Florida's Northeast Beaches are called the "First Coast Beaches".
Florida's Northeast Beaches
The Beaches
Jacksonville Beach 
Jacksonville Beach caters to a younger, hipper crowd. Located less than a half an hour commute from downtown Jacksonville, it also offers young professionals a great place to live that's still close to work. People here like to party, surf, fish, and sunbathe. And there are several fantastic restaurants and bars located directly across from the ocean. Sip your morning coffee, head out for a day at the beach, then come back for dinner and a cocktail while you watch the sun go down and never once lose that beautiful Atlantic Ocean view.
Atlantic Beach 
Hannah Park offers the best waves for surfers. Comb the beach for sea glass and shells. Take a bicycle ride along the coast. Young professionals and families both love living here. Atlantic Beach is the only beach in the area that allows dogs on the beach all day. You have to wait until after 5 pm before you can bring your furry friends with you to the surrounding beaches. Just make sure you pick up after your pampered pet. Atlantic Beach is also a nesting ground for sea turtles. You're bound to see several roaming the beaches between May and October.
Neptune Beach 
Surfers also love Neptune Beach. It's a must more sporty beach scene, with tons of watersports available. Beaches Town Center offers plenty of sweet boutiques to satisfy your retail shopping urge. It's mostly residential surroundings make it a much more quiet beach than, say, Jacksonville Beach. Ernest Hemingway and John Grisham both loved drinking at Pete's Bar. In fact, John Grisham even wrote about it. 
Ponte Vedra Beach 
Like Neptune Beach, Ponte Vedra Beach tends to lean more residential rather than retail in its surroundings. With lots of private beaches in gated-communities, it tends to stay quiet most of the time. Mickler's Landing offers one of the few public access points to the beach. Here, you'll find gorgeous mansions along the waterfront. Guana Tolomato Matanzas offers deep-sea fishing voyages, freshwater fishing, horseback riding along the beach, and hiking. For those who love the links, you'll find plenty of golf courses to keep you busy. The PGA headquarters can be found right here in Ponte Vedra Beach.
Amelia Island 
The only actual island located among Florida's Northeast Beaches, Amelia Island is just 13 miles long but packed with beauty and activities for its residents and visitors. Beautiful Victorian homes and gorgeous luxury beach homes provide a vacationer's dream. You may legally drive on the beach. Amelia Island State Park even has a long pier with drive-up access. Drive your offroad vehicle right up to the pier, park it, and then cast a line out for some snapper, redfish, grouper, or black sea bass. Party at Peter's Point. American Beach offers a rich history with access to the Florida Black Heritage Trail in Burney Park. Explore the undeveloped beach land at Fort Clinch. But for a quieter beach excursion with your loved ones, head to the much smaller South Beach. Main Beach Park is a great place to spend the day with your family. They even have a playground for the kids. It's also one of the more affordable areas of Florida's Northeast Beaches.
If you'd like to make one of Florida's Northeast Beaches your home (or even your home-away-from-home), contact the Welch Team.