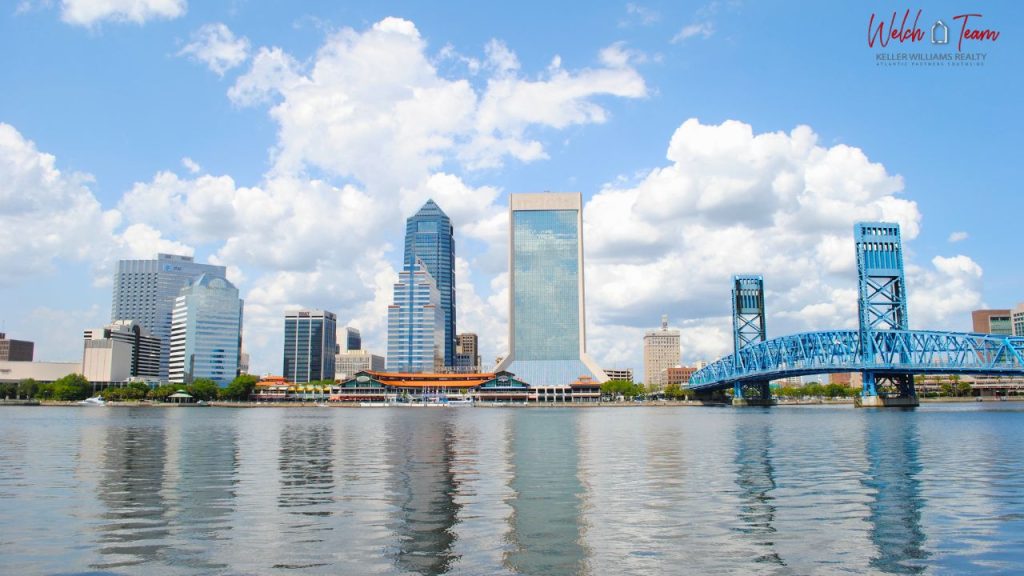 Summertime Guide to Jacksonville and St. Augustine, Florida
Looking for the perfect summer adventure? Look no further! Jacksonville and St. Augustine offer an abundance of activities and events for residents and visitors alike. From food and wine festivals to baseball games and fireworks, here is your ultimate guide to fun in the sun this summer!
Taco and Tequila Festival:
Enjoy a day of delicious food, drinks, art, and entertainment in downtown Jacksonville, Florida on September 2nd, and 3rd. Learn more about the festival here.
IllumiNights Summer Spectacle at the Jacksonville Zoo and Gardens:
Held every Friday until August 11th, this event features live music, food trucks, and a light show at the Jacksonville Zoo and Gardens.
Water Lantern Festival:
On June 3rd, the Water Lantern Festival lights up the sky at dusk. Launch your lantern carrying hope, love, happiness, healing, peace, and connection, and witness the beauty of thousands of lanterns and the lights reflecting upon the water.
-Shaylee Quick, Social Media Marketing Specialist, Water Lantern Festival 
Wednesday Pier Farmers Market:
Every Wednesday from 8 am to 12 pm, the pier farmers market at St. Augustine Beach offers fresh local produce, and local artists, and supports the local economy.
Jumbo Shrimp Game:
On June 15th, enjoy a classic American pastime at the Jumbo Shrimp game in Jacksonville. Fun for the whole family, the stadium is located in the heart of the city and near other tourist attractions.
2023 Florida Fin Fest
An event for all ages! Enjoy food, drinks, music & art, unlike anything Jacksonville has ever seen! Learn more here.
Riverside Arts Market:
Located in Riverside, this popular farmers market features local vendors, including artists, farmers, and more. Come down every Saturday and see what you might find!
St. Augustine Amphitheater Farmers Market:
The farmers market at the St. Augustine Amphitheater is open every Saturday and offers a variety of fresh produce, an array of foods, handmade crafts, and live music.
Concerts:
Charlie Pluth:
On June 1st, see the pop sensation at the Daily's Place Amphitheater in Jacksonville.
Logic and Juicy J:
On June 11th, see these two hip-hop icons perform at the Daily's Place Amphitheater.
Parker McCullom:
On June 29th, enjoy country music from this rising star at the St. Augustine Amphitheater.
Dierks Bentley:
On July 13th, country music superstar Dierks Bentley takes the stage at Daily's Place Amphitheater.
Darius Rucker:
On July 20th, see this Hootie and the Blowfish frontman perform at Daily's Place Amphitheater.
With so many exciting events and activities to choose from, Jacksonville and St. Augustine are the perfect destinations for your summer adventures. From food and wine festivals to farmers' markets and live concerts, there's something for everyone to enjoy. So grab your sunscreen and explore all that these beautiful cities have to offer!
SELLING YOUR HOME IN NORTHEAST FLORIDA?
And if you're looking to buy or sell a home in Northeast Florida, you've definitely come to the right place. Check out our latest beautiful listing here! At the Welch Team, we specialize in helping homeowners sell their properties and find the homes of their dreams. Contact us today to learn more!