Trendy Dining, Upscale Shopping & Amazing Art
Thinking About San Marco?
Located on the Southbank in downtown Jacksonville, San Marco features iconic architecture, newly-designed entertainment areas, and plenty of conveniences. Homeowners can visit the Theatre Jacksonville for a show and finish off the night with a nightcap at one of San Marco's trendy craft cocktail bars and breweries.
Local shopping and walkable areas make it ideal for anyone who wants an accommodating lifestyle. Most importantly, San Marco is perfect for those who crave a modern living experience with a healthy respect for the past. Contact us today to get started on your search for a home with magnificent city views and proximity to the river!
Contact Us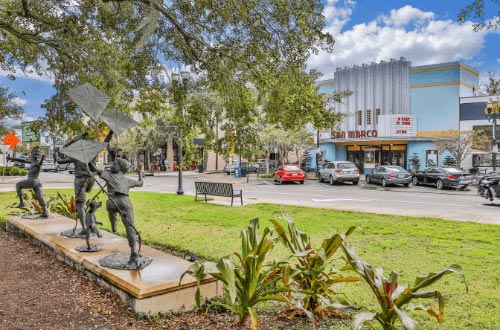 Tell Us About Your Property!
Free Home Value Report