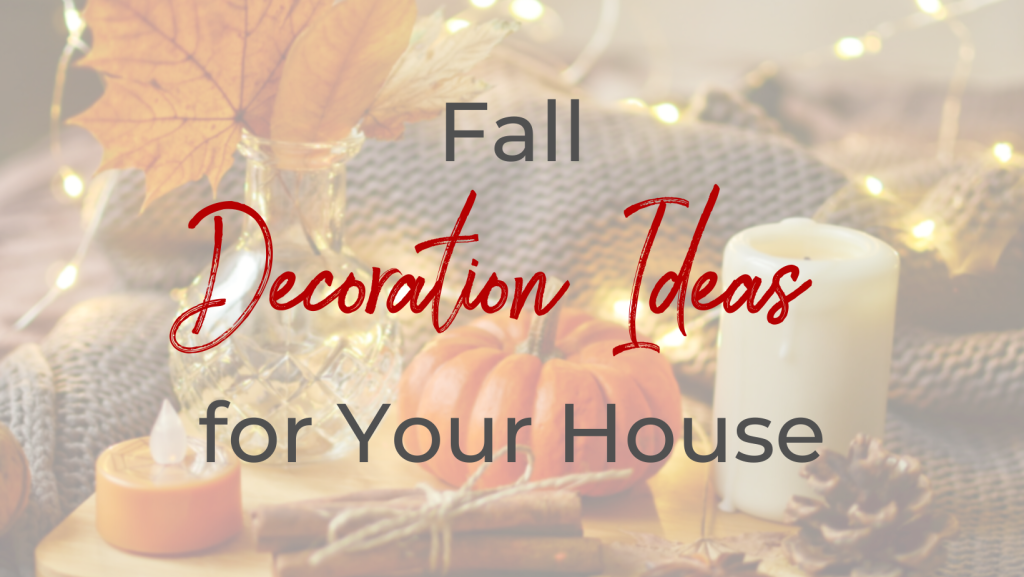 Are you looking for innovative and inspiring fall decoration ideas for your home? Well, you're in luck. Here in Florida, we love the fall! So, it's no wonder why we have so many autumn decoration ideas to help you celebrate the season in style.
6 Modern and Chic Autumn Décor Ideas for Your Home
There are plenty of ways to decorate your home for the fall season. Whether you're looking for affordable, DIY, professional, or minimal design ideas, we have something for everyone! So, here are six modern and chic fall décor ideas to help inspire your next interior and exterior redesign. 
1. Bring in the Outdoors
When you think of fall, you can't help but think of cool weather, changing leaves, and warm colors. Utilizing natural elements and earth-toned color patterns is an excellent no-fuss way to incorporate fall decorations into your home design. And soft browns and dark greens can be integrated using chic pottery and plant life, creating the perfect fall décor! 
2. Utilize Pumpkins
When you think about autumn, pumpkins and gourds inevitably come to mind, which makes them the ideal fall-related design piece. You can place them on the mantelpiece above your fireplace, on your front deck, in your garden, or even incorporate them into your table centerpiece. And the best part? They come in various colors, sizes, and even materials!
3. Add Items with Texture
Baskets, handwoven rugs, hardwood accessories, and rustic-looking pieces are the perfect tools for creating a breathtaking autumn décor. Using items with texture and earth tones allows you to create a fall-centric design without sacrificing style. 
4. Plants, Plants, and More Plants!
If you've looked on social media and design blogs, you're probably aware that plants are fast becoming a favorite among interior designers and home design experts. They add a touch of warmth, color, and earthiness to any home design, no matter the style or design aesthetic. And as a bonus, they also fit perfectly into that fall aesthetic you're trying to achieve. 
5. Dust Off the Old Fireplace
Do you have a fireplace that has just been sitting around all summer, not being used? Well, this fall is the ideal time to get that fire going again. Not only is the weather cooling down, creating the perfect environment for getting cozy under a blanket in front of a warm fire. But fireplaces have the added bonus of feeling very autumn.  
6. Add Copper to Your Kitchen Décor
The earth tones shouldn't stop in your living room. In fact, one of the best places to incorporate earth tones is in your kitchen, using copper utensils, tools, pots, pans, and other kitchen accessories. Plus, incorporating copper accessories is an excellent way to add a splash of color to your kitchen design. 
Looking for a New Home This Fall?
Are you searching for a new place to call home this fall in Jacksonville or anywhere else in Northeast Florida? Well, look no further! Here at the Welch Team, we specialize in helping individuals and families find their forever homes. And what better time to go house shopping than in the fall? 
Contact us today to learn more about homes for sale in Jacksonville, St. Augustine, and the surrounding areas in Northeast Florida! 
And while you're here, don't forget to grab a copy of our free buying guide! It's written by real estate experts and includes tips and tricks from industry professionals, a comprehensive walkthrough of the home buying process, and a list of our most trusted vendors.