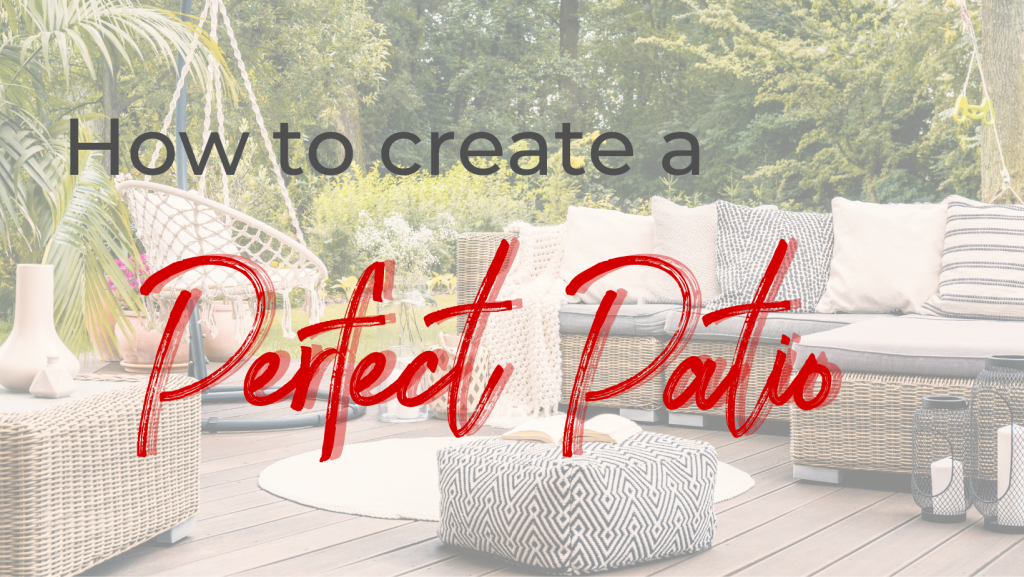 Are you looking for inspiration for your perfect patio creation? Well, look no further. Here are six ways to build the perfect patio for hosting birthday parties, summer nights with friends, family gatherings, and more.
1. Build an Outdoor Kitchen
An outdoor kitchen is a must-have for the perfect patio setup. It allows you to create an ideal hosting environment for cookouts, barbecues, and more. This can also be especially helpful if you're having a swimming party. That way, you won't have to worry about people tracking in mud or getting your floors wet. 
2. Add Retractable Shade
While you may want to spend as much time out in the sun as possible, sometimes, it can be a bit much. So, why not add a retractable shade to your back patio and give yourself the option? If the sun gets too bright and you're craving some relaxation time in the shade, pull out your built-in retractable shade, and you're good to go!
3. Invest in Comfortable Furniture
If you're going to create the perfect patio, you have to start with comfortable furniture. No guests want to spend a bunch of time outside in chairs that hurt their back with nowhere to set their drinks. Invest in comfortable, practical furniture that fits your decorative aesthetic, and half the job is already done!
4. Add a Hammock
Another great way to optimize your outdoor area is by adding a hammock. Hammocks are an excellent place to sit, swing, read a book, and even take a little afternoon snooze. It's the ideal, affordable feature that adds a lot to your patio aesthetic without taking up too much space. 
5. Outside Lighting is a Must
If you want to create the ideal patio space, you must invest in outdoor lighting. A patio should be usable at all times, day or night, which is why outdoor lighting is crucial. And when you're choosing your outdoor lighting fixtures, get creative. There are many ways to light up your space, including twinkle lights, bug repellent torches, outdoor lamps, light fixtures, solar-powered lights, and more!
6. Build a Fire Pit
And lastly, while swimming pools and hot tubs are stellar patio features, there's nothing more fun and relaxing than sitting outside on a cool night with your friends and family, roasting marshmallows over an open flame. That's why fire pits are one of the top patio additions for creating the perfect patio. If you want to create the ideal back patio, you have to start with a fire pit!
Looking for a Home with the Perfect Patio?
Instead of building the perfect patio, why not just buy a home that already has the perfect patio? If you're looking for homes for sale in Northeast Florida, contact the Welch Team today! Our team of real estate professionals would be happy to help you find your dream home already equipped with your ideal patio.
And while you're here, don't forget to snag a copy of our free buyer's guide! It contains tips from the experts, a comprehensive walkthrough of the home buying process, and a list of our most trusted vendors.