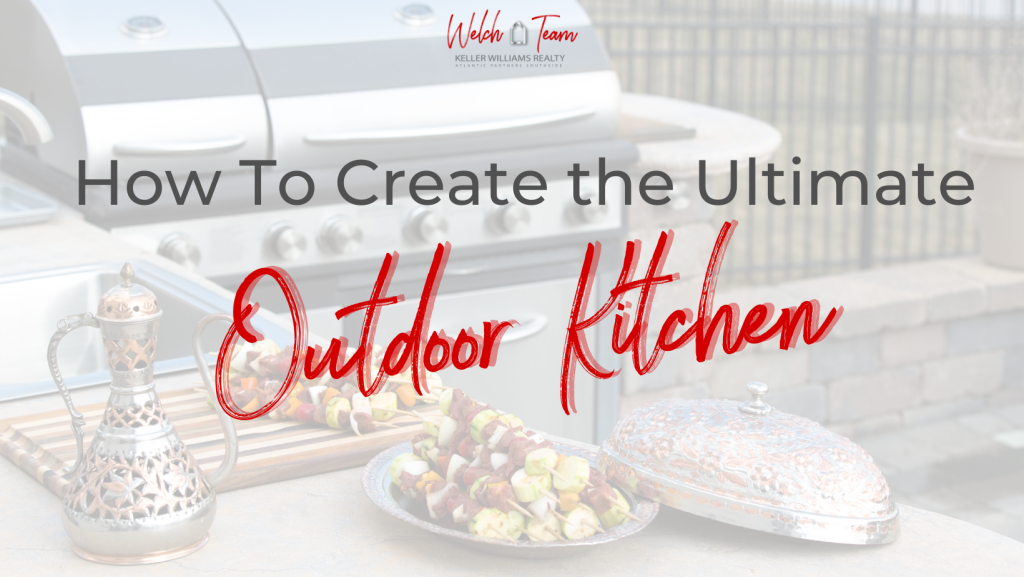 Are you trying to find ways to fill that outdoor space in your backyard? Well, why not take that space and some of those creative juices and build the ultimate outdoor kitchen? It's the perfect place to host parties, events, and gatherings while soaking up that beautiful Florida sunshine. 
How to Create an Outdoor Kitchen
Now, before you jump in and start building, understand that creating an outdoor kitchen is about as complex as you'd imagine. Fortunately, there are plenty of DIY options and kitchen templates available online. And if you run into anything that feels too difficult, be sure to hire a professional contractor. 
Here's a step-by-step guide to creating the ultimate outdoor kitchen!
Step 1. Choose Your Space
First, you'll need to pick the space that you think will be perfect for an outdoor kitchen. Keep in mind that you'll want it close to a water source and preferably within proximity of an electrical outlet. That doesn't have to be the case, but it will save you a lot of time and effort if those are already in place.
Step 2. Choose Cooking Appliances
Next, you'll want to choose your cooking appliances. You can put anything in an outdoor kitchen that you can put in an indoor kitchen. Plus, you get additional options that aren't commonly found in homes. This includes ovens, stoves, grills, and woodfire appliances. Let your imagination run wild and fill our outdoor kitchen with all the best possible appliances!
Step 3. Build the Counter
No kitchen is complete without beautiful countertops! This is where you'll do most of your prep work, so you'll want plenty of space. And while you're building your counters, you'll also want to include lots of storage space for cookware, tools, utensils, and a built-in sink.
Step 4. Don't Forget Other Appliances!
While you're building your outdoor kitchen, remember that nothing is off-limits. So, throw in a refrigerator for leftovers and a freezer for storing your meats. While you're at it, you might even include a dishwasher for easy cleanup, a wet bar for mixing drinks, and a coffeemaker for those beautiful mornings spent outdoors.
Step 5. Invest in Outdoor Seating and Dining
Once your outdoor kitchen is ready to go, you might also invest in outdoor seating and dining that feels complementary to your kitchen décor. You can include stools along the counter or an entire weatherproof outdoor dining set. This will give you the added convenience of cooking and dining in the same space!
Looking for a Home That Already Has an Outdoor Kitchen?
Are you thinking about forgoing all this work and just buying a new home that already has a stellar outdoor kitchen? If so, you've definitely come to the right place. Here at the Welch Team, we specialize in finding families and individuals the homes of their dreams. Contact us today to get started!
And while you're here, don't forget to grab a copy of our buyer's guide. It's totally free and packed with valuable information, including tips from the experts, a list of our most trusted vendors, and a step-by-step walkthrough of the home buying process.