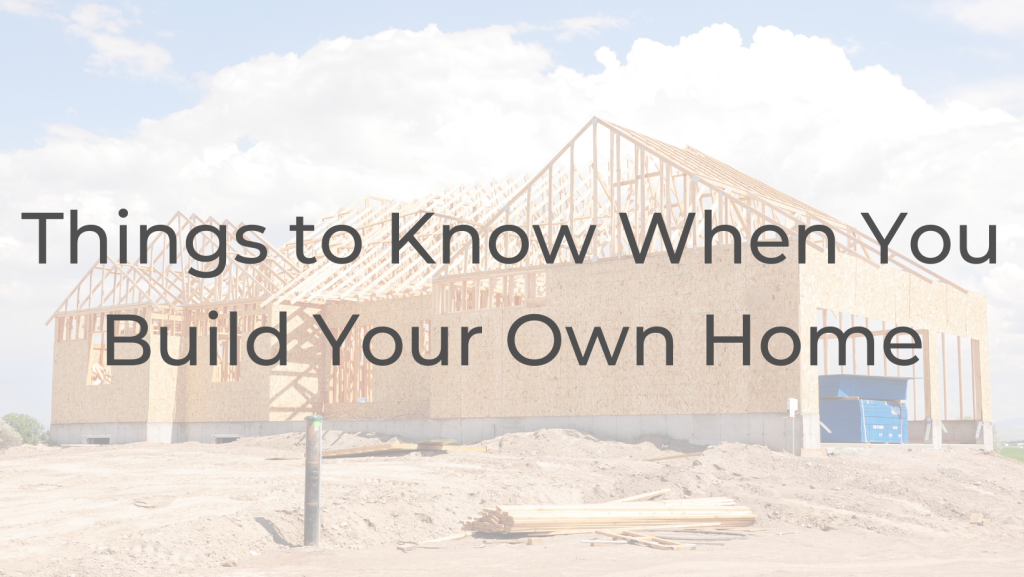 Building your own home is a complex process fraught with hard-pressed decisions, surprising compromises, and issues requiring immediate attention. As a first-time home builder, you won't always know what to do during these times. So, it's essential to do lots of research and enter the home building process as prepared as possible.
7 Things to Know About Building Your Own Home
If you're thinking about building your own home, you've come to the right place! We've scoured the internet, searching for all the things homeowners wish they had known before building their own homes. Here are seven things you should know when building your own home.
1. Remember that Schedules Are Not Concrete
Projected schedules are more of a suggested guideline than a concrete timeline. Remember that plenty of things can come up that might disrupt your building schedule, including bad weather, supplies issues, contractor schedules, and more. If you always plan for setbacks and delays, you'll never be disappointed. 
2. Don't Move in Until It's Finished
While you may be tempted to move in as soon as the home is livable, you should try to fight that urge. There will be work that needs to be done right up until the last possible second. If you try to live in the space while the contractors and developers are still working, you could interrupt or delay the process. 
3. Create Storage Space
When designing your home, don't forget to include plenty of places for storage. You'll need somewhere to store old memories, holiday décor, and other memorabilia that doesn't have a place in the home. So, make sure you incorporate enough storage space to fit all your stuff. 
4. Invest in High-Quality Fixtures
While there are many things you can invest in your development fund, high-quality fixtures are bound to have the highest return. If you must choose, you should choose the investments that add value to your home. Remember that you can invest in decorative elements later. 
5. You Might Spend More Money Than You Think
While you'll be leaning pretty heavily on that new construction loan, many new home builders spend more money than they bargained for. This is primarily due to issues that arise during construction, permits, schedule delays, supplies, and last-minute changes. Before you start the building process, try to set some of your own money aside to be used as a slush fund. 
6. Decision Fatigue is Real
Here's a tip you won't find in many places, and it's a vital one. While building your own home, you will be asked to make thousands of minuscule decisions. And eventually, you will get tired of answering them. So, prepare for that inevitable outcome and give yourself plenty of time to think about decisions when they come in – don't rush anything!
7. Beware of Shortcuts
Speaking of rushing, as much as you might want your contractors to move quickly, beware of shortcuts. Shortcuts will not only decrease the overall value of your home but could potentially put the lives of you and your family at risk. Be wary when things are happening ahead of schedule, and keep a close eye on your developer's progress and projected schedule.
Interested in Selling Your Current Home?
Managing the transition from an old home to a new development can be extremely challenging. So, why not work with a team of professionals to make the process that much easier? Contact the Welch Team today to get started. 
And while you're here, check out our list of approved vendors in Northeast Florida. We have close connections with mortgage lenders, insurance agents, electricians, title companies, and more!