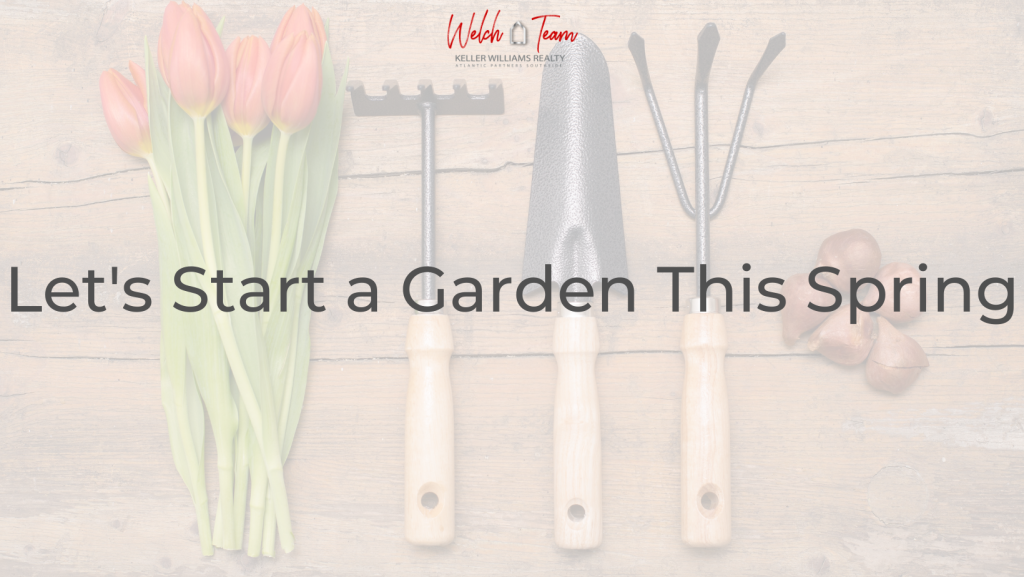 Spring is the best time to start a garden. The sun is shining, there's plenty of rain, and the temperature is ideal, which essentially creates the perfect opportunity for plant growth. But, of course, if you don't already have a garden, starting one might seem a bit overwhelming.
If you're interested in learning how to start a garden, you've come to the right place! Here are eight beginner-friendly gardening tips to help you get started.
8 Easy Tips for Starting a Garden from Scratch
1. Buy a Farmer's Almanac
While this might seem like a silly investment, it is well worth your time and money. A Farmer's Almanac contains a ton of information about what grows best in your region. It also offers a planting guide to flowers and vegetation. This is the perfect companion for any beginner gardener. 
2. Purchase High-Quality Supplies
The last thing you want is to put a bunch of work in your garden, only to have it fail because your seeds and soil were too low quality. If you're going to invest your time and money into a garden this spring, remember to buy quality seeds and soil. 
3. Get the Soil Ready for Planting
Getting your soil ready may sound like a work-intensive process, but it depends on your specific spring garden aspirations. It might be as simple as just pouring a bag of pre-purchased quality soil into a large pot. Or it might consist of weeding, tilling, and preparing the garden plot in your yard.
4. Take Care of Your Tools
Don't forget to load up on supplies, including shovels, rakes, garden shears, a garden hoe, a wheelbarrow, a sprinkler system, garden gloves, and whatever else inspires your gardening dreams. And once you have them, remember to maintain them. Gardening tools are essential for maintaining a garden, so don't let them get ruined by improper care.
5. Start a Compost
Composting helps reduce waste and adds nutrients to your garden bed. Create a compost bin or pile, and fill it with plant debris, leaves, grass clippings, weeds, and organic food materials. Composting is also a great way to do your part to eliminate food waste and help the environment.
6. Remember to Fertilize
You can find fertilizer at any local or big retail garden shopping center. Fertilizer is an essential part of gardening, so this is one of the most critical gardening tips you'll find on this list. It provides lots of nutrients, promotes healthy plant growth, and gives the vegetation the energy it requires to grow and bloom.
7. Take Care of Garden Pests
Now, you may not want to invest in insecticide for health reasons, but there are many organic and family-friendly solutions to getting rid of common garden pests. Bugs and critters love to call garden beds home, but they can also wreak havoc on your vegetation and soil. Do your research, prepare yourself, and learn as much as you can about garden pest prevention.
8. Maintain Your Garden
Routine maintenance is probably the most essential gardening tip on this list, right after buying the Farmer's Almanac and investing in high-quality seeds and soil. Once your garden is growing, you need to continue to put in the work to maintain it. Otherwise, weeds will grow like wildfire, the soil won't retain its proper nutrient balance, and your vegetation will die off. 
Depending on the type and style of garden you want to grow, this could mean daily, weekly, or even monthly maintenance. So, choose your garden wisely. Don't sign up for more work than you want because once you've started, you have to make your garden a priority.
Looking for a New Home This Spring?
After all that talk about gardens, maybe you've realized your current home isn't quite right for all your gardening aspirations. If you're looking for homes for sale in Jacksonville or anywhere in Northeast Florida, contact the Welch Team. Our team of real estate experts would be happy to help you find your dream home.
Plus, don't forget to nab your free copy of our beneficial buyer's guide today!