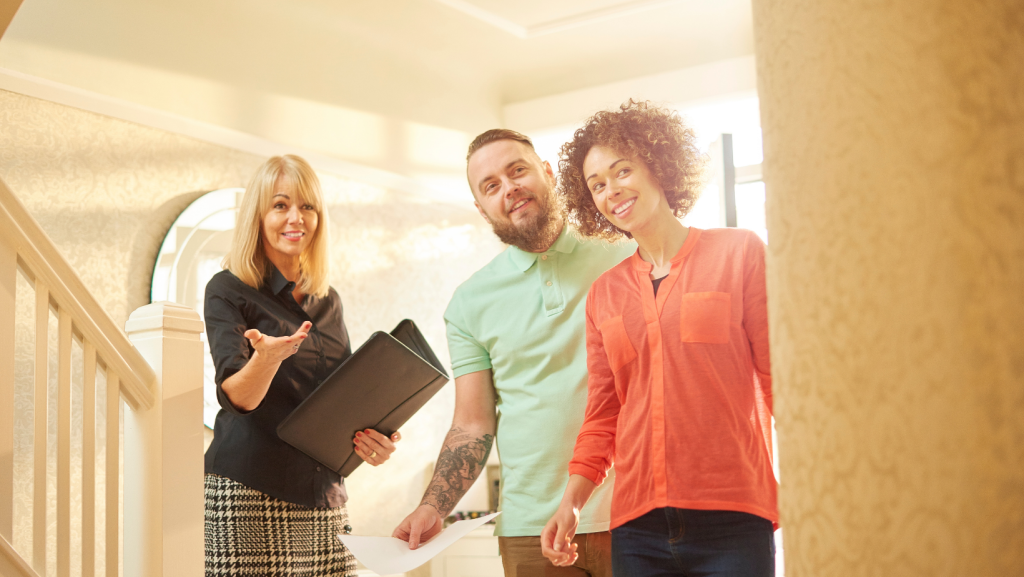 Your house is finally on the market, so you're ready to start showing it off to prospective buyers. You've seen television shows and movies, so you know how this goes. It's simple. You bake some cookies, do a little dusting, put a sign in the front yard, and then just leave your doors open. If only it were that easy. 
If that's your plan of attack, then you're going to be sitting in a drafty house by yourself with intermittent visits from random people driving down the street and nosy neighbors. Unless you get a ton of traffic on your street, you're out of luck. And your neighbors aren't likely to buy your house; they probably just want to know what's going on.
If you get lucky and an actual buyer does show up, they probably won't be impressed. Buyers these days expect everything short of perfection when they attend an open house. From atmosphere and staging to cleanliness and curb appeal, you need to be on top of your game. Don't fall into the trap of underestimating what it takes. There's an often overwhelming amount of work that goes into preparing for an open house – let's dive in.
Clean.
It's as simple as that, but it's so important that it gets its own section. In fact, it might not be that simple because there's a lot that goes into it. We aren't just talking about straightening up. As we mentioned above, buyers are expecting near perfection when they step into an open house. They don't want to see what your home looks like when it's lived in. They want to see what it looks like at its absolute best.
So, that's what you need to achieve. Dust, clean the windows, shampoo the carpet, and fix anything that's broken. There's nothing that can dissuade a buyer more than a hole in the wall, smudges on windows, a pile of dust in the corner, or a cracked appliance. There are cleaning companies you can hire that offer deep cleaning services. If that's not possible, just remember that you want your house to look polished from top to bottom. Don't take any shortcuts.
When you list with Welch Team, we off complimentary cleaning service to get your home on the market! 
Furniture and Décor (Staging)
Staging is a word we're all familiar with because it's essential in preparing for an open house. You want your home to be warm, inviting, and impressive, so don't be afraid to deck it out. With that being said, it's also essential to organize and declutter. Too much clutter can make a house seem messy, and that's the last thing you want.
You should also remove any personal items and family pets (if possible). Your goal is to depersonalize the house as much as possible. The buyer should be able to envision the home as if they were living in it. If they see signs of someone else's life everywhere they look, it can break that illusion.
Next, remove any unnecessary furniture and decorations that you think don't belong. Get down to the bare bones but remember to keep it warm and comfortable. If you can buy new furniture or hire a staging company, that'll do wonders. Sometimes it's best to just leave it to the professionals! If not, just pick a design aesthetic and make it consistent. That'll show any prospective buyers what your home looks like when it's designed to perfection.
When you list with Welch Team we offer a complimentary staging consultation to make this process easier for you! 
Marketing, Promotions, and Final Days
We can't understate the importance of this facet of prepping for an open house. Promote, promote, promote. This could mean a lot of things, but here are some ideas:
Create an online listing in as many places as possible.
Add a video to the online listing.
Include tons of images and virtual walkthroughs.
Advertise your open house on websites like Zillow, Trulia, and Google.
Post signs in front of your house, on the street corner, and nearby intersections. Use balloons, if possible. The goal is to get as many eyeballs as possible on your promotion.
Don't schedule an open house for a Tuesday morning at 9am while everyone's at work or too busy to care. Be smart about scheduling.
Once you've done all the necessary promotional prep work, spend a bit of time setting the atmosphere. Bake cookies and offer refreshments. Make sure there's plenty of light in the house (open the shades and replace those busted bulbs!). Close the toilet seats and make sure the driveway and garage are clear, giving people a nice look at all that curb appeal. After that's done, sit back and have a good time.
When you list with Welch Team we take care of ALL of this for you! 
Virtual Tours
Of course, if you don't feel comfortable doing an open house right now, we understand entirely. Letting strangers into your home can feel like an unnecessary risk, especially right now. Hopefully, we'll return to normal soon, but until that happens, there are some great alternatives you can explore. Thanks to the internet and rapidly adapting technology, you can host a virtual open house, offer virtual tours, and create video walkthroughs that visitors can use whenever they like.
It might be a little more complicated as you'll have to battle with technology a little bit, but it's definitely possible.
When you list with Welch Team, we take care of this TOO! 
Breathe Easy – We've Got You Covered
Listen, we get it. Open houses can be a ton of work, but the best open house is a successful one, so it's worth the effort. If you'd like to host an open house in Jacksonville or anywhere in Northeast Florida, and you're a little overwhelmed about how to get started, give us a call. Here at Welch Team, we have the experience and expertise to bring your open house to life. We'd love to help!