Embrace Serenity and Community Spirit: Exploring Oakleaf Plantation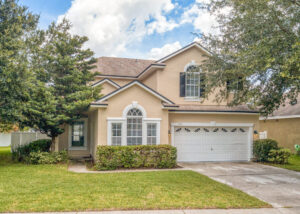 Nestled in the vibrant city of Jacksonville, Florida, Oakleaf Plantation stands as a thriving community that exemplifies the epitome of suburban living. Boasting a captivating blend of modern amenities, natural beauty, and a strong sense of community, this master-planned neighborhood has captured the hearts of its residents and visitors alike. 
A Master-Planned Haven:
Oakleaf Plantation was meticulously planned to offer residents a well-rounded and convenient lifestyle. The community showcases a diverse array of residential options, from single-family homes to townhouses and apartments, catering to various preferences and needs. Thoughtful urban planning is evident in the layout of the neighborhood, ensuring easy access to schools, parks, shopping centers, and recreational facilities.
Modern Amenities:
Oakleaf Plantation offers an impressive range of modern amenities, ensuring that residents have everything they need within easy reach. The Oakleaf Town Center serves as the community's hub, boasting a diverse selection of retail outlets, restaurants, and entertainment options. Residents can indulge in shopping sprees, savor delicious cuisines, or catch the latest movie – all just a short distance from their homes.
Nature's Oasis:
Despite its convenient location in Jacksonville, Oakleaf Plantation is surrounded by natural beauty. Lush green spaces, scenic walking trails, and picturesque lakes allow residents to connect with nature without leaving their neighborhood. The calming presence of nature provides a perfect setting for leisurely walks, picnics, and unwinding after a busy day.
Thriving Community Events:
The spirit of community thrives in Oakleaf Plantation, as the neighborhood hosts various events and activities throughout the year. From seasonal festivals to outdoor movie nights, these events bring residents together, fostering friendships and camaraderie among neighbors. The strong sense of belonging and support make Oakleaf Plantation truly feel like home.
Convenient Location:
Beyond its borders, Oakleaf Plantation enjoys an advantageous location with easy access to major highways, making commuting to nearby employment centers and other parts of Jacksonville a breeze. Residents can revel in the best of both worlds, enjoying the tranquility of suburban living while staying connected to the bustling city life.
With its atmosphere, modern amenities, and a strong sense of community, this charming neighborhood has established itself as an idyllic haven for those seeking a balanced and fulfilling lifestyle. Whether it's exploring nature's wonders, participating in community events, or enjoying the convenience of nearby amenities, Oakleaf Plantation continues to attract residents who seek to embrace serenity and community spirit in one delightful package.
Buying or Selling in Northeast Florida?
And if you're looking to buy or sell a home in Northeast Florida, you've come to the right place. Here at the Welch Team, we specialize in helping homeowners sell their properties and find the homes of their dreams. Contact us today to learn more!