Working With the Welch Team: What To Expect When Listing With Us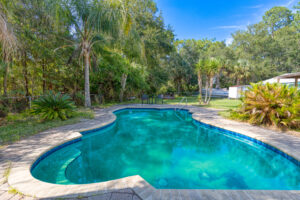 Here at the Welch Team, we offer a variety of services and knowledge that set our Listing Team apart from other real estate teams.  Our dedicated team's expertise, coupled with a relentless pursuit of ongoing education, ensures that we consistently deliver superior results to our customers. Our customer-centric approach fosters strong relationships, as we continuously adapt to meet the evolving demands of the industry, while providing unparalleled customer support. Ultimately, our track record of success sets us apart, making us the clear choice for those seeking to sell their home in this ever-changing market.
A Specialized Team
We strive to provide the best possible service as a team and recognize there is just too much to be done for one single agent. That's why we've come together as a team.  We have a specialized team of 30+ employees, including agents, marketing professionals, and licensed transaction agents, that gives the seller much more support than another agent could provide!  Our agents are focused on their specific field of helping homeowners SELL their property, or helping homeseekers BUY their dream home, but not both!  With a step by step process that ensures we do not miss a step from start to finish, we go through a total of 184 tasks JUST to sell your home. The buying process consists of a similar amount of functions. If you have an agent that buys & sells, imagine their scattered workload.  Working with a highly trained team who have the knowledge and training to guide you can make a big difference in how quickly and successfully your home gets on (and off) the market.  
Our Process
A listing agent's responsibility is to help you prepare and price your home and then negotiate the best possible deal with a Buyer. Once we go live, our marketing department does their best to market your home online and across social media. When holding an open house, we try to be proactive by knocking on 30-40 doors around the house to let them know there is a home for sale and we also call everyone within a half mile of the home. Most of the time, friends and family want their loved ones living nearby!  Once under contract, our Transaction Coordinators will walk you from there to closing. They are in the office daily following up with Lenders, Title, Appraisal, and Inspections to make sure everything is done in a timely manner and we don't do anything to jeopardize the closing.  At the end of the day, we have spent about 12 years developing a plan to sell homes quicker and for more money, and in this market, experience matters. 
Unique Service Offerings
We also offer several services that are not offered by other agencies, like interior designer staging consultations and professional home cleanings. We also have a photographer that takes beautiful photos of the interior and exterior of the home, as well as neighborhood amenities.  Our photographer also takes aerial photos via a drone, and 3D video walkthroughs of each property, which ultimately creates a custom 60 second video commercial used by our marketing team. We also market properties in not one, but three MLS systems. Most agents only have access to one MLS and can only directly market to other agents in that MLS.  Because we have access to all three, we are able to market a property directly to about 75% of the real estate agents in the state.  We also give Seller's an offer breakdown with all offers, as well as in-depth market reports on how a listing is performing and what is happening in the local market near a property.
Overall, our Listing Team offers knowledge, support, and creative marketing to help provide top tier service to our customers.  We provide our agents with weekly training sessions, networking opportunities, and an open-door policy with some of the best and most experienced leaders in the business.  When you list your home to sell with us, you can rest assured that you are working with some of the most highly skilled, honest, and knowledgeable agents in the industry.
Buying or Selling in Northeast Florida?
And if you're looking to buy or sell a home in Northeast Florida, you've come to the right place. Here at the Welch Team, we specialize in helping homeowners sell their properties and find the homes of their dreams. Contact us today to learn more!