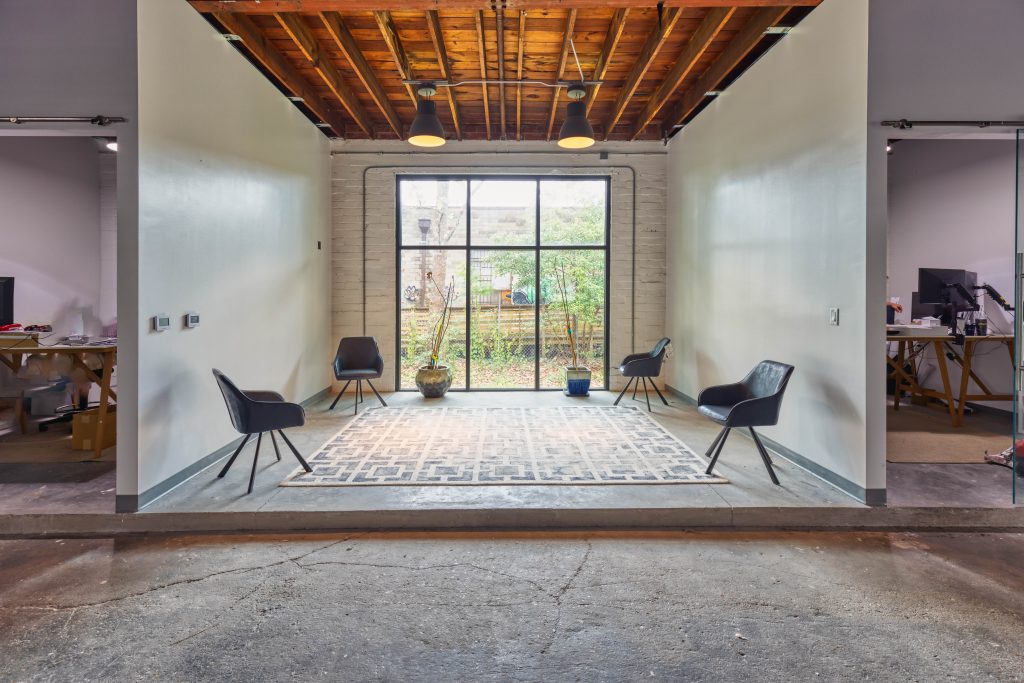 A Hidden Gem: Unique Warehouse/Office Building in Riverside, Jacksonville
Located at 2670 Phyllis St, Jacksonville, Florida 32204, this exceptionally distinctive warehouse/office building in Riverside offers a one-of-a-kind opportunity for business owners and entrepreneurs. Spanning an impressive 15,511 square feet on 0.890 acres of land, this property presents a blend of spacious warehouse areas and well-designed office spaces. Join us as we explore the remarkable features and highlights of this extraordinary property.
Step inside this remarkable building and discover approximately 2,700 square feet of thoughtfully designed office space and conference rooms. The highlight is a large office encompassing over 1,000 square feet, featuring floor-to-ceiling glass doors that flood the space with natural light. Additionally, eight smaller offices offer privacy and comfort, each equipped with individual temperature controls. Collaborative workspaces are also available, fostering a conducive environment for teamwork. The building boasts newly remodeled bathrooms, showers, a kitchenette, and a break area, ensuring convenience and comfort for all occupants. To top it off, there's even a small gym area at the back of the space, providing an added perk for fitness enthusiasts.
Constructed with sturdy brick, this warehouse/office building offers a durable and aesthetically pleasing exterior. The property is fully fenced both at the front and rear, providing enhanced security and privacy. Situated in an urban/city setting, the lot spans approximately 0.89 acres, offering ample space for various purposes. The property also features a total of four dock-height roll-up doors, facilitating seamless loading and unloading operations. Ample parking is available, ensuring convenience for both employees and visitors alike.
Conveniently positioned near downtown Jacksonville, this property provides easy access to major transportation arteries such as I-95 and I-10. Its prime location offers a strategic advantage for businesses seeking proximity to key areas within the city. Whether you're commuting to work, meeting clients, or transporting goods, this location ensures seamless connectivity and convenience.
2670 Phyllis St in Jacksonville, Florida presents an incredible opportunity for those seeking a unique warehouse/office building in the vibrant Riverside neighborhood. With its expansive space, stylish office areas, collaborative workspaces, updated amenities, and convenient location, this property stands out as a hidden gem in the heart of the city. Don't miss the chance to explore the endless possibilities that this extraordinary building offers for your business ventures.