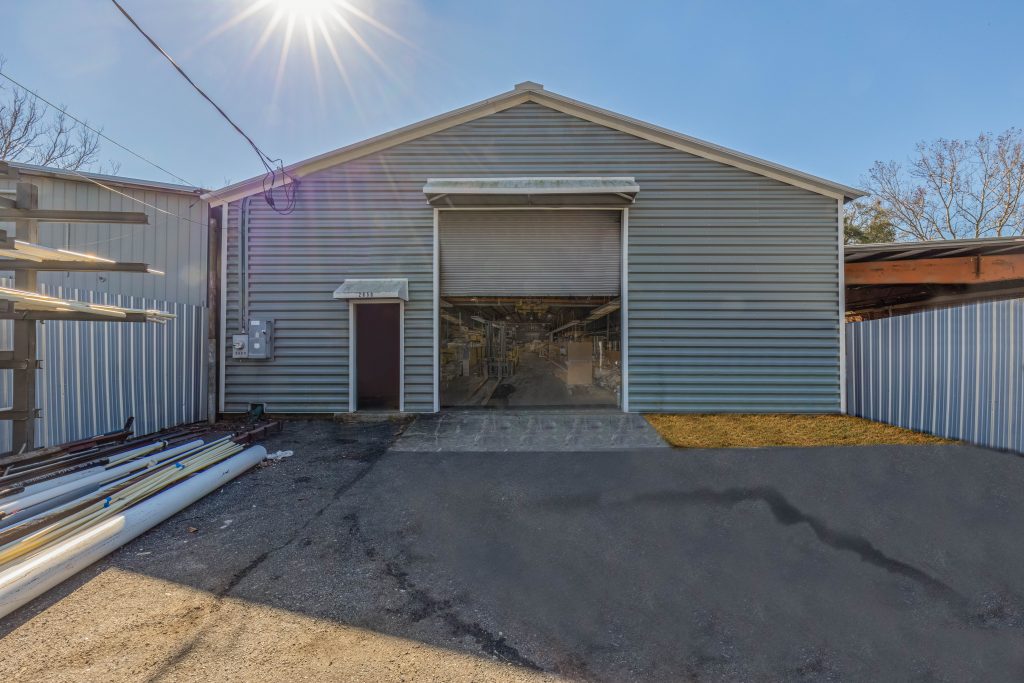 NEW COMMERCIAL LISTING IN JACKSONVILLE, FLORIDA
Are you looking for the perfect location for your business? Look no further than our new listing, 2650 Phyllis Street in Jacksonville, Florida. This 3,200 sq ft, steel framed warehouse is perfect for any contractor, manufacturer, or distribution business. The building itself is equipped with 3-phase power, 2 – 2 ton Yale chain hoists and is fully fenced and secured. It also has light industrial zoning. This bustling neighborhood offers a mix of residential and commercial properties, making it a convenient and dynamic location for businesses of all types.
One of the main advantages of this property is its prime location. 2650 Phyllis Street sits just a few miles from downtown and only a couple of blocks from I10 and I95. The location provides your business with easy access to all of the city's best shopping, dining, and entertainment options. It also provides excellent visibility and high foot traffic, making it ideal for businesses looking to maximize their exposure.
Another advantage of this area is its strong sense of community. The neighborhood has a tight-knit, family-oriented feel, and residents are always looking for new and exciting businesses to support. This sense of community can translate into a loyal customer base for your business.
In addition to its prime location and a strong sense of community, 2650 Phyllis Street is also home to a variety of businesses, making it a self-sufficient and convenient place to do business. Whether you are a start-up, a small business, or a large corporation, this location has everything you need to succeed.
So if you are looking for a location that offers excellent exposure, a strong sense of community, and a convenient and dynamic business environment, look no further than 2650 Phyllis Street in Jacksonville, Florida. 
SCHEDULE A VIEWING TODAY
Whether you're an investor or a business owner searching for a new location, all these factors make it a no-brainer to invest in Jacksonville real estate. Explore all you want, but you won't find better a property than this! Contact the Welch Team to schedule a viewing today.