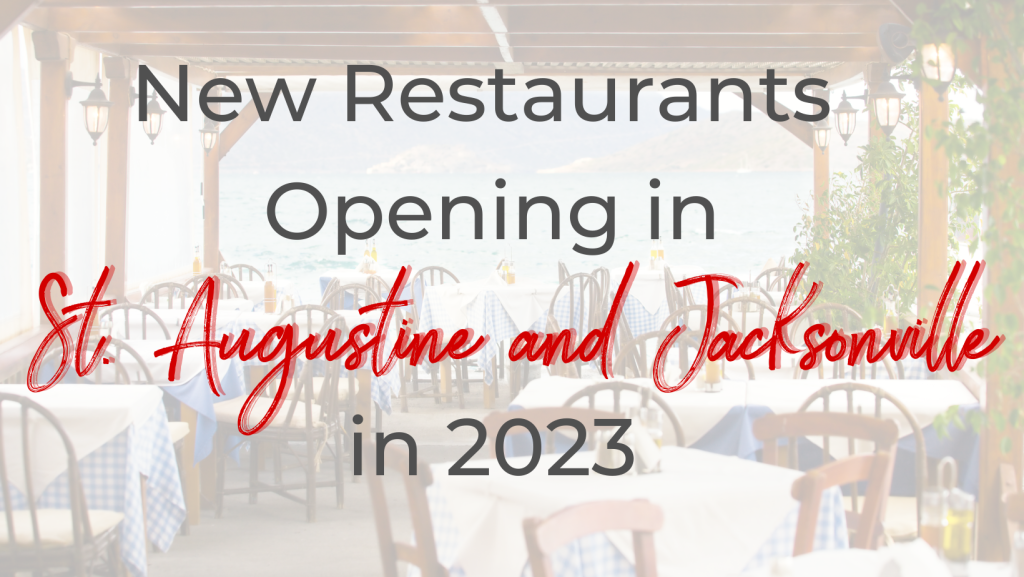 Are you searching for new restaurants opening in Jacksonville and St. Augustine in the New Year? Are you tired of all the old restaurants you've visited for years and want to experience something new? If so, you've come to the perfect place.
7 New Restaurants Opening in Jacksonville and St. Augustine in 2023
We have all the little details you need to know about new restaurants and eating establishments opening in St. Augustine and Jacksonville in the new year. So, whether you're a foody or a local looking forward to a new place to eat, we've got you covered. Here are eight new restaurants opening in St. Augustine and Jacksonville in 2023.
1. Texas Roadhouse
If you're a fan of the world-famous Texas cuisine, then you're in luck because Texas Roadhouse is bringing its incredible steakhouse experience to St. Augustine! This Texas-style steakhouse offers affordable meals cooked with expertise and served with passion. So, whether you're looking for a steak fix or a casual lunch, Texas Roadhouse is the perfect choice for the new year.
2. Crabby's Beachside
Crabby's Bar and Grill is expanding their locations to the oldest city in America. That's right! If you're from Florida, you know that Crabby's offers some of the tastiest food and most exciting restaurant atmospheres in the state. And they're opening up shop right here in St. Augustine!
3. Whole Foods
While not technically a restaurant, Whole Foods offers many eating options, including fresh baked goods, organic produce, fresh meat, and more. So, if you're looking for a brand new way to shop for groceries, be sure to check out the Whole Foods opening in Riverside in 2023.
4. O-Ku
O-Ku is opening soon in Jacksonville Beach, a top-tier restaurant everyone should get excited about. They offer delicious fresh sushi featuring locally caught seafood and beautiful ocean views. It's an excellent place to take a new client for lunch or your significant other for a special night out on the town!
5. Gemma Fish + Oyster
If you're a fan of the world's freshest oysters and tasty southern seafood, then you're in luck because Gemma Fish + Oyster is coming to Jacksonville in 2023! They offer a variety of seafood favorites, including seafood towers, oysters any way you can think, pokes, ceviche, salmon tartare, and more!
6. Taverna Oceana
Taverna Oceana is a new raw food and seafood-focused concept restaurant opening in Jacksonville in 2023. The husband-and-wife team, Chef Sam and Kiley Efron, already own and operate Taverna in San Marco Square, and the Taverna Oceana restaurant will be located right next door.
7. Sugar Factory Jacksonville
Opening soon in the Market at Town Center in Jacksonville, The Sugar Factory is the perfect place to get all the tasty desserts you crave in the new year. They'll offer hot chocolate, coffee, rainbow doughnuts, homemade gelato, pastries, and more!
Thinking About Selling Your Home in Northeast Florida?
Are you considering buying a home in Jacksonville, St. Augustine, or anywhere else in Northeast Florida? If so, you've come to the right spot. Check out our newest feature listing here! At the Welch Team, we specialize in helping homeowners get top dollar when they sell their homes in Northeast Florida. Contact us today to learn more about how we'll help you sell your home.
And while you're stopping by, be sure to check out our Home Value Report to learn how much your home might be worth based on the current market.