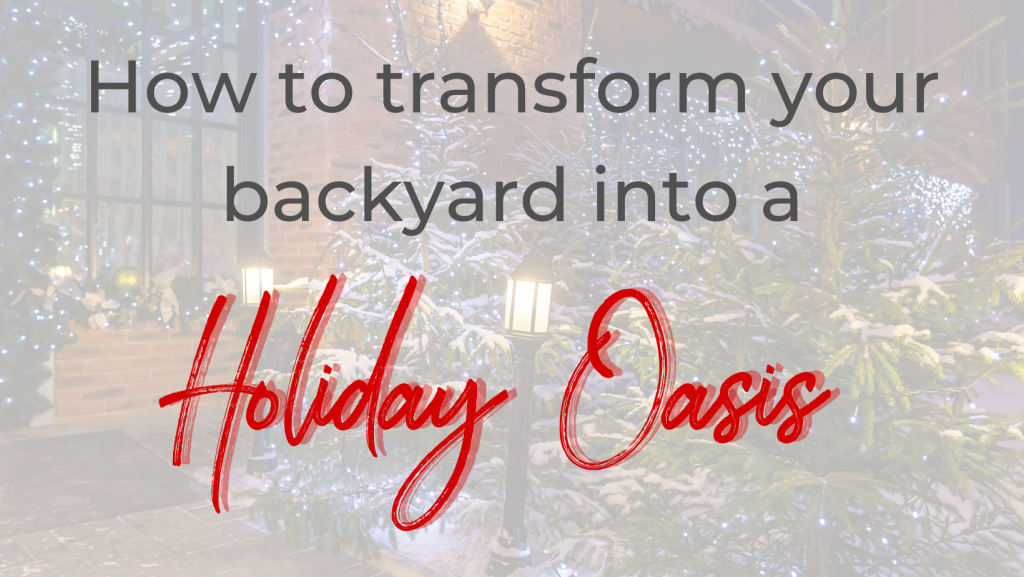 With the winter season fast approaching, you might be looking for some inspiration to help you transform your backyard into a winter paradise. If so, then you've come to the right place. As real estate experts, we know what it takes to make a house feel like a home – and that includes your backyard!
6 Tips for Transforming Your Backyard into a Winter Paradise
A cozy back patio is one of the most ideal places to hang out with friends and family during the holiday season, so don't miss your chance to create your very own winter paradise right in your backyard. Here are six tips for transforming your backyard into a winter oasis.
1. Add a Fire-pit
If you want to create a winter oasis in your backyard, you have to add a firepit. There's nothing more fun than gathering around a fire pit and roasting marshmallows or hanging out with your friends and family under warm blankets in the middle of winter.
2. Comfy Seating
You should also install some super comfortable, weatherproof seating. If you're going to spend a lot of time outdoors this winter, you'll want to be as comfy as possible. There are many outdoor seating arrangements that both look nice and create a perfect environment for relaxing and talking to the people you love.
3. Plenty of Pillows and Blankets
This is an addendum to the comfy seating tip, but if you're truly aiming for maximum comfort, you should definitely keep plenty of pillows and blankets around. Now, you may not want to keep the blankets outside, but you should have them easily within reach when you're heading out to the backyard.
4. Lots of Lights
Lighting is one of the most essential parts of turning your backyard into a winter oasis. Whether you go with outdoor string lights, Christmas decorations, torches, or lanterns, lighting is critical to the winter wonderland aesthetic. Keep it warm, cozy, and, most of all, well-lit.
5. Outdoor Rugs
Outdoor rugs are the ideal addition to your backyard oasis this winter. Most people don't think about how hard and cold wood and concrete can be, especially when it's cold. But installing an outdoor rug will cushion the ground and create a warmer environment for your feet.
6. Hot Tub, Anyone?
Last but not least, what backyard winter oasis is complete without a hot tub? This is one of the most significant ways to utilize your space during the winter. It gives you an ideal place to relax and unwind. Plus, it provides an outdoor activity that your guests will love.
Looking for Homes for Sale in Northeast Florida?
Getting tired of your current living situation? Looking for something a little cozier with room to grow and a backyard of your own? Well, if so, you've come to the right place. Contact the Welch Team today to see homes for sale in Jacksonville, St. Augustine, and anywhere else in Northeast Florida.
And don't miss this opportunity to snag a free copy of our expert buying guide! It contains a step-by-step walkthrough of the home-buying process, tips from industry experts, and a list of our most trusted vendors in the area.