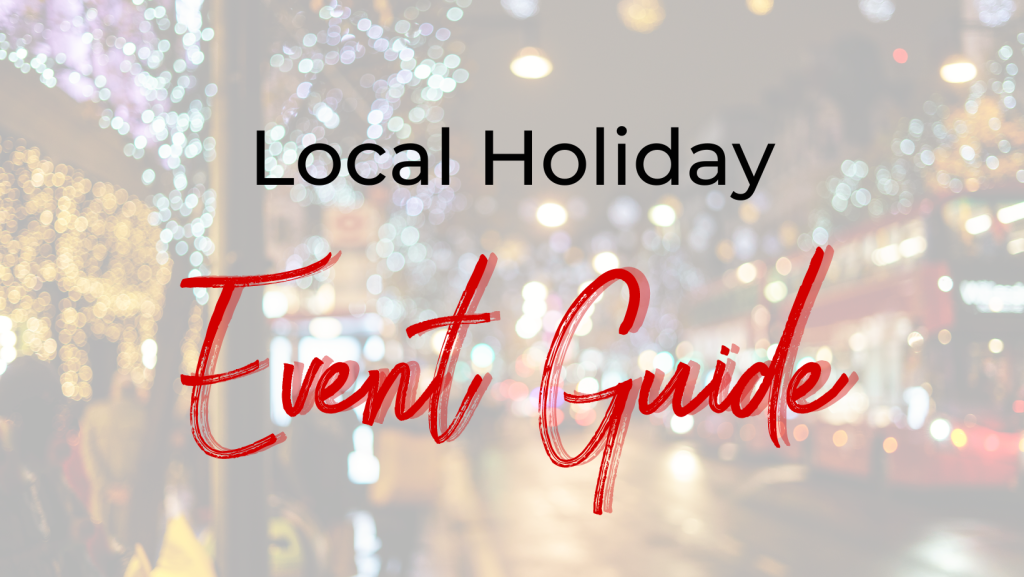 Are you searching for holiday-themed events for the whole family in Jacksonville, St. Augustine, and anywhere else in Northeast Florida? If so, then we have the perfect list for you! As Northeast Florida locals, we know which events in the area can't be missed.
6 Holiday-Themed Events in Northeast Florida
Whether you're looking for a romantic night on the town, an event for the entire family, or just a night alone experiencing holiday joy, we have the perfect events for you. Here are six holiday events in Northeast Florida that you don't want to miss.
1. The Nights of Lights
The Nights of Lights 2022-2023 is an award-winning festival of lights in historic downtown St. Augustine. The 29th annual event will show off more than 3 million lights, covering every corner of the historic district. And as St. Augustine locals, we can attest to the fact that this is one event you will not want to miss!
The event will take place every evening from November 19th, 2022, to January 31st, 2023, throughout downtown St. Augustine.
2. Jacksonville Holiday Market for Makers
The Jacksonville Holiday Market for Makers is your one-stop shop for all things crafts, home goods, artisanal products, and more. The Glass Factory is hosting this event which will feature over ninety makers. So, if you're looking for a holiday event that prioritizes gift shopping and seasonal fun, this is the one for you.
The event will take place on December 3rd, 2022, and December 4th, 2022. Tickets are available now. 
3. Palm Valley Boat Parade
The Annual Palm Valley Boat Parade is a boatload of holiday-themed fun on the water, perfect for the entire family. It is often referred to as the "Mardi Gras of Lighted Boat Parades," and there's a reason for that! The spectacle covers 7 miles of open water, and every boat shows up to create the most awe-inspiring lighting displays possible.
The event will take place at 6 PM on Saturday, December 3rd, 2022.
4. Alhambra Theatre's "White Christmas"
While the Alhambra Theatre's "White Christmas" is currently sold out, there are still ways to score tickets to the show. And trust us, this is not an event you'll want to miss. Alhambra Theatre's holiday shows are always top-notch fun for the whole family – that's why they're already sold out! 
The show will run from November 17th, 2022, to December 24th, 2022. 
5. Deck the Chairs
Deck the Chairs at Jax Beach is an exciting and unique non-profit event that showcases music, art, and holiday-themed fun. With a strong community-centric ideology, Jax Beach takes it upon itself annually to host a special free event, promoting children's arts education and community outreach. 
The event opens on November 23rd, 2022, and will run for six weeks. 
6. Holidays at the Ritz-Carlton
The Ritz-Carlton (Amelia Island) invites you to celebrate their highly anticipated Season of Wonders. Guests will experience the World's Largest Gingerbread Pirate Ship (which is always a ton of fun), the arrival of Santa Claus, the giant Christmas Tree Lighting, and more festive fun.
The season starts on November 23rd, 2022, and the holiday festivities run for the rest of the year. 
Thinking About Selling Your Home in Northeast Florida?
Are you considering selling your beautiful home in Northeast Florida and buying something brand-new? Have you aged out of your home, grown too big for it, or simply want a change of scenery? If so, you've come to the right place. Here at the Welch Team, we specialize in helping individuals and families transition from their current homes to the homes of their dreams. 
Contact us today to learn more!
And while you're here, don't forget to check out our Home Value Report, which will show you how much your current home is worth based on the market.