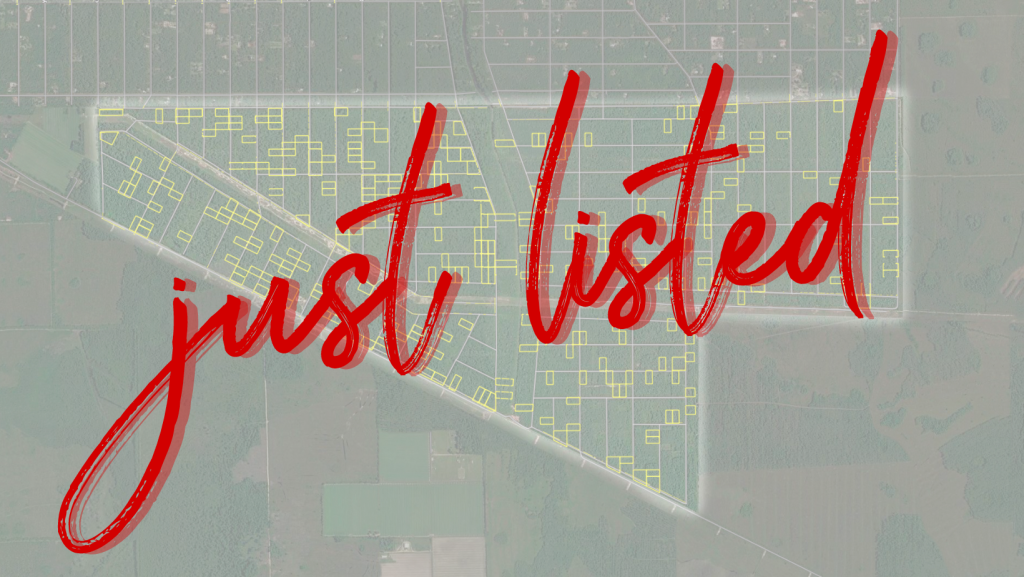 If you're a commercial developer, real estate investor, or individual searching for raw land, vacant estates, or lot development in St. Johns County, then our newest luxury commercial listing might be the perfect opportunity for you. We have a massive amount of uninhabited, developed land in the highly coveted Flagler Estates community redevelopment area.
With a total of 284 parcels of land, you won't be able to find a better commercial development opportunity in Northeast Florida. The parcels are scattered throughout the Flagler Estates area and equal approximately 382 acres of mostly raw land. 
The entire area is currently listed for $7,900,000. The owners would love to sell the whole listing in bulk but are open to splitting the parcels into chunks. So, if you're a commercial developer or investor looking for 15 to 20 parcels of land for a new commercial venture, we'd love to speak to you!
As you can imagine, the possibilities for this listing are limitless. A community can be built from scratch, a wide array of businesses can be opened, the vacant land can be developed and resold for a significant profit – and the options don't end there!
Commercial Development Opportunities in St. Johns County
Building a business in St. Johns County is one of the smartest decisions a commercial developer can make. This county is one of the most affluent areas in the entire country, with the best education system in the states, an illustrious local history, and endless local amenities. 
St. Johns County is a hotbed for international tourism and one of the fastest-growing areas in Florida. It offers access to the St. Johns River and the North Atlantic Coast with some of the world's most beautiful and pristine beaches. Northeast Florida is also well known for having some of the most gorgeous natural landscapes in the country. 
St. Augustine and Jacksonville are just a short drive away, offering internationally recognized event spaces, big-city foot traffic, and year-round tourism. And if you're seeing real estate development opportunities for these parcels, you'd be wise to continue that train of thought. 
Statistics show that people are moving to Florida in record numbers in 2022, with numbers steadily rising. And all of those people are going to need a place to live. So, if there was ever a time to develop a new master-planned community in Northeast Florida, that time is now!
Interested in Learning More?
Don't miss this amazing opportunity to invest in commercial development in a high-traffic area perfectly positioned for exponential growth. Whether you're interested in twenty competitively priced lots or want to scoop up the entire 284 parcels, this is an ideal listing for you. Contact us today to learn more!