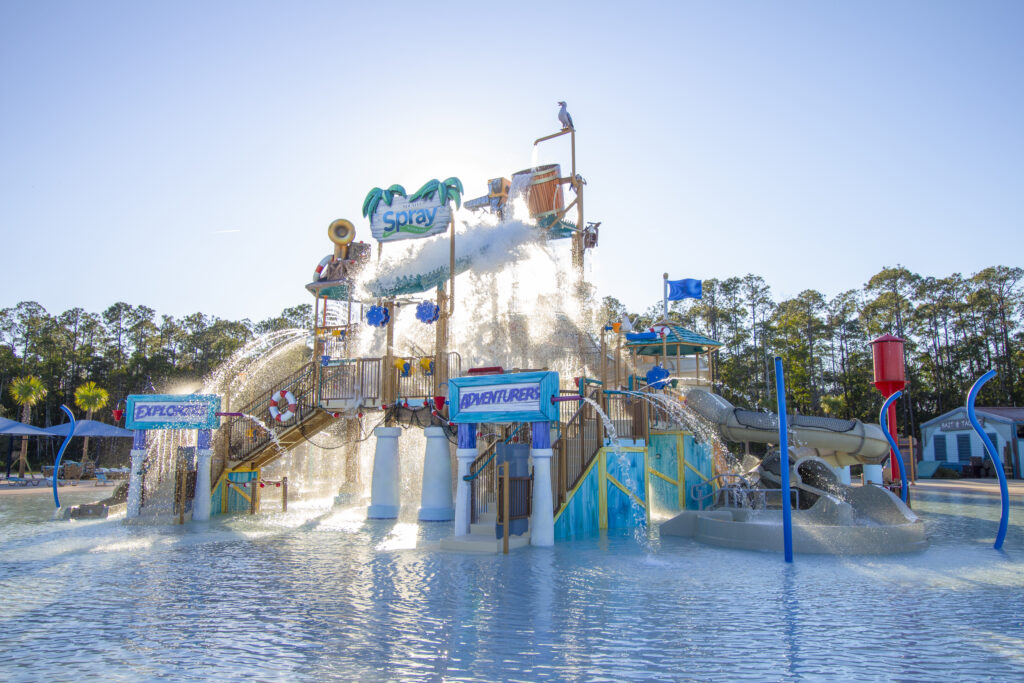 Nocatee is one of the best-selling, luxurious, master-planned communities in the United States, offering high-end amenities, excellent schools, beautiful nature, and more. And if you're considering moving to the area, you aren't alone.
Nocatee is currently home to over 8,500 families and growing, including everything from young families and emerging entrepreneurs to retirees and empty nesters. It's a coastal community offering a diverse living experience for every walk of life. And if you're curious about whether or not you'd like to live here, you've come to the right place. 
Here are the pros and cons of living in Nocatee, Florida. 
Pros of Living in Nocatee
There are countless advantages to living in Nocatee, and though we could've listed them, we don't have that much time or space. So, we've limited our picks to just a few. Here are six benefits of living in Nocatee, Florida. 
1. State Income Tax
Florida is one of only nine states in America that doesn't charge a state income tax. This is a huge benefit that most people rarely consider but can save you a lot of money. The less you're forced to pay in taxes, the more money you can save or spend having fun! 
2. Technological Development
Containing one of the largest metro areas in the Southeastern United States, Northeast Florida is a beacon for technological development. They have high levels of state-funded infrastructure, clean and safe roadways, fast cable and internet, and more. In Nocatee, we embrace the future of technology.
3. Nature
As a coastal community, Nocatee is home to some of the most beautiful nature you'll find anywhere in the country. There are beautifully maintained parks, gorgeous beaches, hiking and biking areas, exotic wildlife, and more!
4. Beaches
Speaking of beaches, you can look all over, but you won't find more beautiful beaches anywhere in the country. Living in Nocatee and St. Johns County allows you access to the North Atlantic Coast, which means crystal blue water, white sandy beaches, and incredible waves.
5. Education
Nocatee is ranked the #1 "Best Suburbs to Live in Florida." It holds the top spot for many reasons, but one of the biggest is attributed to the area's public school system, which, incidentally, is also rated #1 in the entire state. If you're looking for an area with quality education for your children, St. Johns County is the place to be. 
6. Weather
And last, if you're looking for the best weather in the country, you can't beat Nocatee, Florida. The community has, on average, 224 sunny days per year, which is higher than the national average. Frankly, the mental and physical health benefits of sunny weather can't be understated, and it's one of the leading reasons people who live in Florida are so happy!
Cons of Living in Nocatee
While living in Nocatee has almost limitless advantages, there aren't many disadvantages. But, of course, there are a few that you should know about before you choose to settle down in this area. Here are three disadvantages of living in Nocatee, Florida.
1. Humidity
Now, when you live this close to the coast, you're bound to deal with a bit of humidity. So, one of the leading cons of moving to Nocatee is the humidity during the summer, which can be a little difficult to bear. Fortunately, the humidity for the rest of the year isn't so bad!
2. Tourism
As much as people want to move to Northeast Florida, just as many want to visit, which means the area has an incredibly high tourism rate. So, if you don't like sharing your hometown with people from all over the world, Northeast Florida might not be right for you. That being said, thanks to tourism, the local economy is constantly being stimulated, which ultimately helps the community during times of national economic strife.
3. High Cost of Living
Due to high desirability, excellent weather, great public schools, beautiful beaches, and excellent local culture, Nocatee's cost of living is higher than the country's average. The average median home value is $419,400, the median rent is $1,974 per month, and most people own their homes. Unfortunately, that's just what happens in amazing communities like Nocatee, Florida – it's the price you have to pay to live in an area with so much to offer.
Interested in Buying a Home in Nocatee, Florida?
Are you on the hunt for homes for sale in Nocatee, Florida? If so, you've come to the right place. Nocatee is one of the best communities near Jacksonville for entrepreneurs, families, and retirees. It's the perfect place to settle down, plant roots, and raise a family. 
Here at the Welch Team, we specialize in helping people find the homes of their dreams in Northeast Florida. Contact us today to learn more!
And while you're here, don't forget to grab a copy of our free buying guide. It's packed with valuable information about the home buying process, trustworthy local vendors, and tips from the pros.