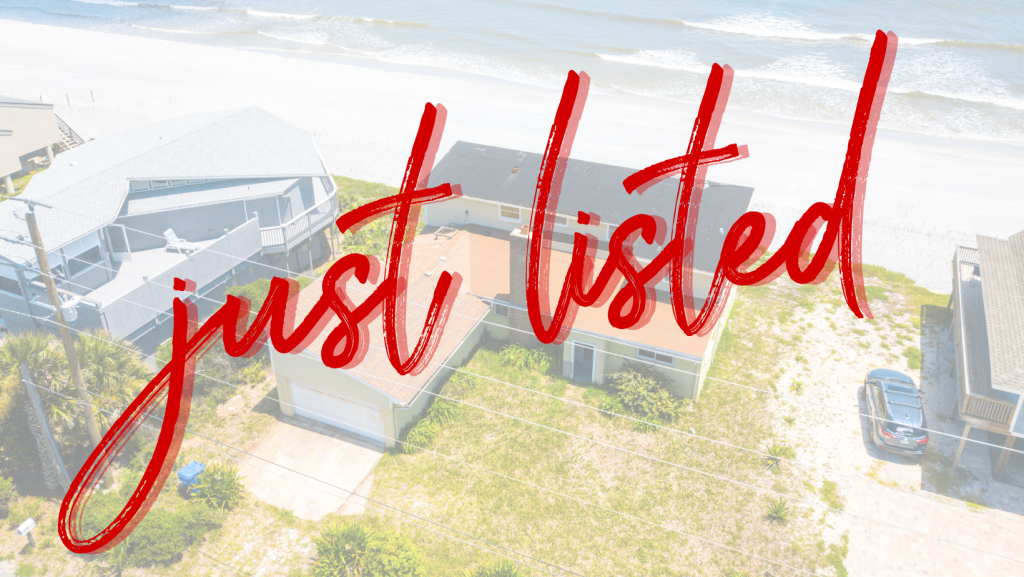 Have you always wanted to live in an oceanfront, luxury home with all the latest upgrades and amenities, just a short drive from everything Northeast Florida has to offer? If so, then our newest luxury listing in Ponte Vedra Beach might be the perfect opportunity for you! You can't get much better than a fully customizable two-story beach house in paradise.
The property is located at 2827 S Ponte Vedra Blvd., Ponte Vedra Beach, Florida 32082. It has three bedrooms, two total bathrooms, and a two-car garage. The home is currently listed at $1,650,000.
And the best part? The Atlantic Ocean is literally right in your backyard! Seriously, the back door opens to a private walkway that leads right onto 75 feet of frontage land on South Ponte Vedra Beach. So, if you've ever wanted to live on a beachfront property in the most beautiful community on the planet, this is your chance.
The inside of the home is completely stripped to the studs, demo complete, with exposed walls and floors. The house already has a partial layout, but it's still mostly a blank canvas, which means you get to do whatever you want. This is an ideal opportunity for any homeowner who wants to build their dream home from scratch.
Of course, if you need some inspiration, there are photos available for potential design ideas, but remember that if you own this property, you get to make all the final decisions about how this home will look. There's even room for additions and expansions, so let your imagination run wild!
The house is also built behind a seawall, offering additional protection from flooding. And if you're looking for an income opportunity on top of a dream vacation home, you could always rent the space. For reference, vacation rentals in this area usually produce up to $5,000 per week! 
The Community of Ponte Vedra Beach, Florida
One of the top reasons you'd want to buy this home is its proximity to the beach. If you've always dreamed of living in a house on the ocean, then this is the ideal opportunity for you. But aside from that dream and the obvious potential of this property, there are many other reasons why you might consider living in Ponte Vedra Beach.
The community is located in St. Johns County, which is ranked the number one county for families in Florida and the number one county to live in Florida. Plus, it's also ranked the number one county with the best public schools in Florida. It's proven to be one of the best places to get an education in the state of Florida.
Plus, it's super close to all the best parts of Northeast Florida, including St. Augustine, the St. Johns River, the Atlantic Ocean, and Jacksonville. So, if you're looking for an optimally located area to plant roots, you can't get much better than this. 
And lastly, Ponte Vedra Beach is super family-friendly, incredibly welcoming, and very community-minded. So, if you want to live in an area that supports local businesses, hosts many local events, and creates a positive atmosphere for all people, guests, tourists, and residents, Ponte Vedra is the community for you!
Looking for a Beachfront Home in Northeast Florida?
If you've been searching for a fully customizable, oceanfront home in Northeast Florida, your search ends now. This property is priced to sell and ready for a homeowner or developer with a mind full of brilliant ideas. Let your imagination run wild with this dream-come-true beachfront property in paradise. Contact the Welch Team today to learn more.