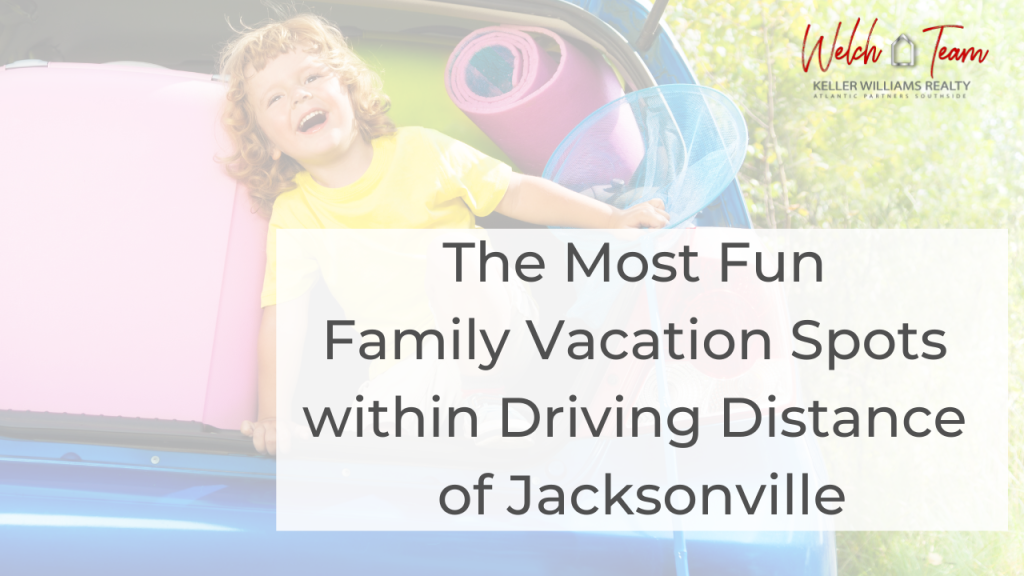 Sometimes, it's important to get away from life and escape to a beautiful vacation home with your family and friends. But it's not always possible to travel long distances or fly across the country to find a nice place to stay. That's why it's essential to find a little piece of paradise close to home.
3 Gorgeous Vacation Homes Near Northeast Florida
There's nothing quite like sitting in a beautiful home near the water to help you forget your daily troubles and responsibilities. So, if you're searching for the best vacation homes near Northeast Florida, you're in luck! Here are three vacation homes for the entire family within driving distance of Northeast Florida. 
Located just five miles from St. Augustine, the "Swan Ocean" Beach House is a newly renovated beachfront oasis within walking distance of three incredible restaurants. Featuring 4 bedrooms and 2.5 baths, this gorgeous retreat offers stunning views of the ocean and fun for the whole family. 
The home comes with a gas BBQ grill, large HD televisions in every room, a multi-level deck for sunbathing and outdoor dining, and a high-end workspace for anyone interested in working from paradise. With so many amenities, you'll never run out of things to do. Learn what it's like to live in one of the most beautiful places on the planet by staying in this gorgeous waterfront retreat.
Learn more HERE
Located in Warwick, Georgia, this waterfront vacation home is a boater's dream come true. Featuring 3 bedrooms, 3.5 bathrooms, and 2 full kitchens, this one-of-a-kind, stylish lake house comes with a built-in dock right on the lake with three boat slips. The dock also offers direct access to an outdoor kitchen and full bathroom, so you never have to go inside!
But the home's amenities don't stop there! This incredible "home away from home" offers top-of-the-line updates and furniture, a spacious upper deck, comfortable bedrooms, and plenty of entertaining space. Bring the entire family and enjoy this luxury waterfront home built for comfort and adventure lovers!
Learn more HERE
Located on the beautiful Neptune Beach, this upscale, renovated beach abode is the perfect spot for anyone looking to escape from reality. Featuring 3 bedrooms and 3 bathrooms, this sunny oasis is a 2-minute walk from the beach, down the street from top-tier restaurants and bars, and a short drive from TPC Sawgrass, for all you golf enthusiasts. 
Each bedroom comes equipped with its own luxury bathroom, which is ideal for group stays and friend vacations. The home is also completely private, with no shared spaces. It comes with lots of space to entertain and relax, a fully fenced private backyard, and an exceptionally large second-floor balcony with stunning ocean views. Find out what it's like to live in paradise in this gorgeous beach retreat. 
Learn more HERE
Looking for a Home in Northeast Florida?
Are you looking for a home in Northeast Florida to call your own? If so, you've come to the right place. Here at the Welch Team, we specialize in helping individuals and families find their forever homes. Contact us today to get started! 
And don't forget to grab a copy of our free buyer's guide. It's a complete step-by-step guide for the home buying process, including helpful tips, high-quality recommendations, and contact info for some of our most trusted vendors.