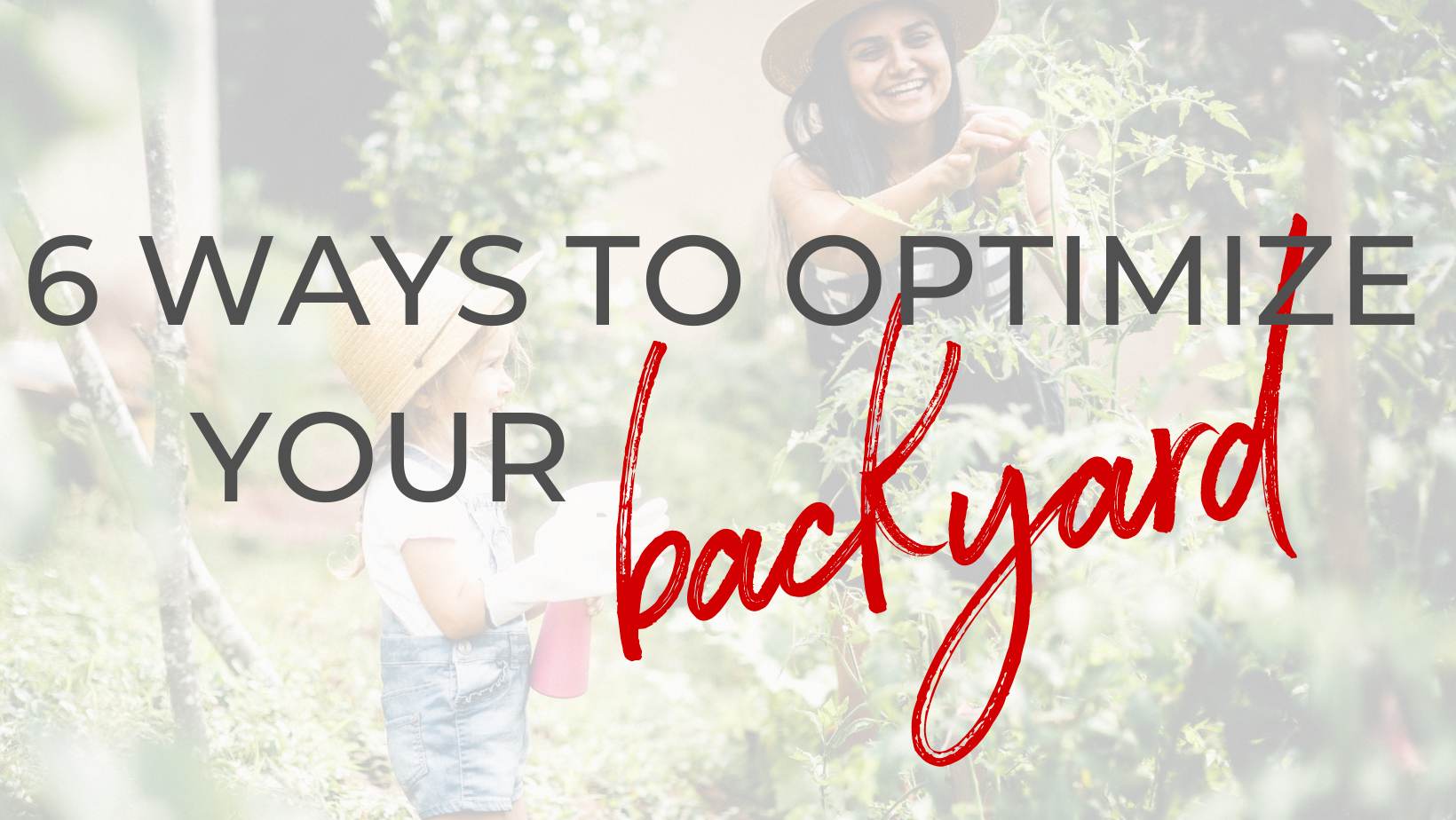 Whether you want to entertain guests, create a sustainable garden, or have an area devoted to rest and relaxation, your backyard is the best place to start. People spend a lot of time outdoors these days, so backyard renovations have become a hot topic among homeowners and designers. 
But remember that your backyard improvements don't have to be complex or expensive. There are plenty of affordable and DIY options available, so make the improvements that make sense for you. Here are six tips for optimizing your backyard this summer.
1. Grow a Garden
When we talk about growing a garden, there are many options you can choose from. You can do something easy, like planting low-maintenance plants, like aloe vera and cacti. Or you can do something a little more complicated and grow an entire sustainable garden, complete with a host of vegetables, legumes, and fruit. The choice is yours!
2. Create a Space to Relax
One of the best ways to transform your backyard is to create a space where you can relax. Life is stressful, so invest in yourself and make your backyard a place to relax. Put up a hammock, plant some trees for extra shade, build a trickling water feature, or create a zen garden. Whatever you choose, make your backyard an oasis customized to fit your needs.
3. Create a Hangout Area
Many people take pride in hosting and entertaining guests, so why not transform your backyard into the ideal hangout space? Invest in some perimeter seating, throw in comfy pillows, install a canopy, and build a fire pit. Or do a combination of those things (or more!) and create a hangout area to wow your friends and family.
4. Build a Playground
If you have children, one of the most effective backyard renovations you can do is create an area devoted to them. Build a playground, get a basketball hoop, or make sure there's plenty of room for them to run around. The options are almost limitless, so tailor your backyard to your children's interests. 
5. Get a Pool
Speaking of backyard optimizations that are fun for the kids – why not invest in something fun for the whole family? There's nothing quite like going outside during a warm summer day and jumping into your private pool. There are pools for every budget, including in-ground pools, above-ground pools, and collapsible pools that you can store during the winter.  
6. Hang Outdoor Lights
If you plan on spending any time outside after dark, it might be a good idea to invest in some outdoor lighting. This is another backyard optimization tip with many options, including motion-sensor floodlights, twinkling string lights, solar-powered garden lights, and more. There are thousands of ways to light up your backyard and transform your outdoor space.
Looking for a Home With a Beautiful Backyard?
Are you searching for homes for sale with the best backyards in Northeast Florida? If you are, you've come to the right place! Here at the Welch Team, we specialize in placing families and individuals in the homes of their dreams. Contact us today to get started.
And while you're here, don't forget to grab a copy of our free buyer's guide.