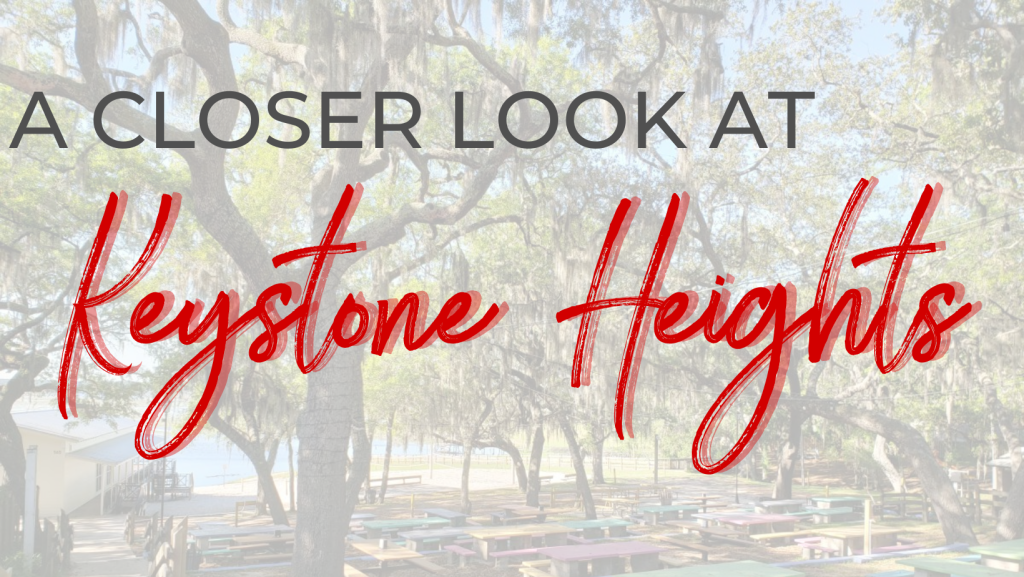 Don't miss this once-in-a-lifetime opportunity to find a home in Keystone Heights, Florida! Known for its beautiful homes and highly rated schools, Keystone Heights is a beacon among nature-loving cities in Florida. It's also home to a close-knit, incredibly active community, making it one of the best cities in the entire state.
With a thriving downtown area and endless nature, Keystone Heights is a haven for adventurous individuals, youthful and driven entrepreneurs, and young families. There's so much to do that you'll never want to leave! But before we talk about all the events and activities that make up life in Keystone Heights, let's take a moment to discuss this city's illustrious history. 
A Brief History of Keystone Heights, FL
Located in Clay County, Keystone Heights was once a small community called Brooklyn in the early 1900s. Located off Brooklyn Lake, the community was comprised of the Brooklyn Hotel, a combination general store and post office, and a few small homes. 
But that all changed when the Property Developer John J. Lawrence visited the lake and immediately took a liking to the region. In 1920, he built his family home overlooking Lake Geneva, which is still standing today at the corner of Lawrence Blvd and Jasmine Street. The town would later be incorporated and named after Lawrence's home state, Pennsylvania, which is nicknamed the "Keystone" state.
After learning about how many natural wonders and beautiful lakes there were in Keystone Heights, other families started flocking to the area. And the city has maintained and preserved much of the original landscape, making it a haven for outdoor enthusiasts, survivalists, hikers, and others who love communing with nature. 
Of course, once the population started to grow, they started putting more money into the city, developing roads, lots, and other structural necessities. And in 1923, the Keystone Inn was opened, which hosted annual events and opened the city up to tourists and visitors from around the world.
Things to Do in Keystone Heights, FL
Nowadays, Keystone Heights has embraced its beginnings by allowing its beautiful natural landscapes o flourish and creating plenty of opportunities for local entrepreneurs and small business owners to plant roots. That's why there's always something fun and exciting to do in this incredible city.
If you're interested in exploring nature here, you can visit one of the many lakes in and around Keystone Heights, including Santa Fe Lake, Little Santa Fe Lake, Keystone Lake, Lake Geneva, Little Lake Geneva, Lake Brooklyn, Paradise Lake, Lake Bedford, and more! You can go for a swim, spend the day hanging out on a boat, fish from the docks, or anything else that springs to mind.
The Keystone Heights Downtown area is also home to many shops and restaurants. With such close proximity to lakes and the ocean, you can get some of the freshest seafood in the world. Plus, there are many exciting and highly anticipated arts and crafts festivals and seafood festivals year-round.
And if you ever want to get out of Keystone Heights for the day, you're in luck. Residents of this beautiful city are within driving distance of the St. Johns River, St. Augustine, and Downtown Jacksonville. With so many local amenities and historic attractions, you'll never run out of things to do. 
Active Listings in Keystone Heights, Florida
Are you searching for homes in Keystone Heights, Florida? If so, you're in luck! Here are the current active listings we have available in Keystone Heights:
View All Active Listings in Keystone Heights, FL
If you're interested in finding homes for sale in Keystone Heights, Florida, you've come to the right place. To schedule a visit or learn what else is available in Northeast Florida, contact the Welch Team today!