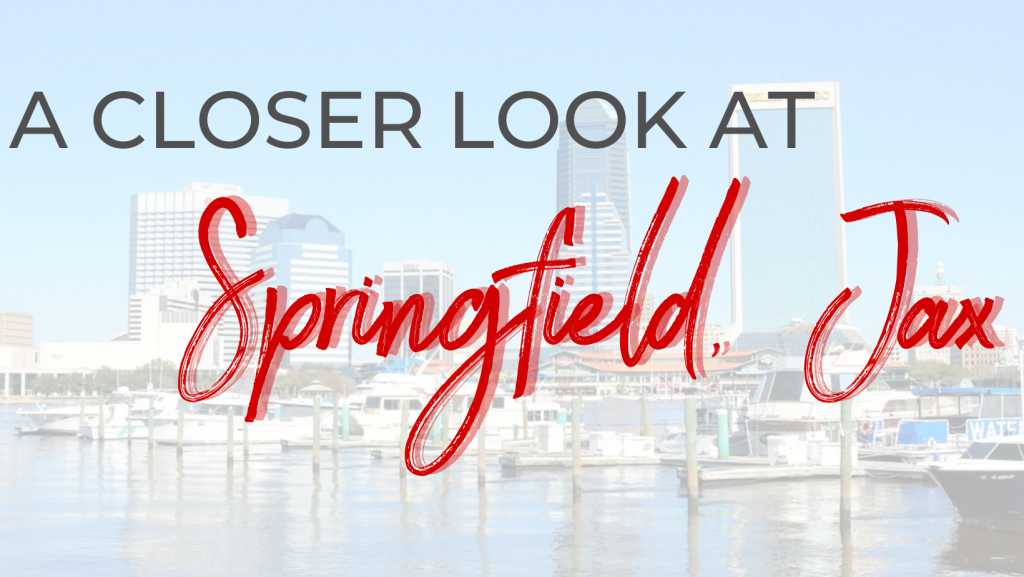 Here's your best chance to live in one of the top neighborhoods in Florida! Located in the historic district in Jacksonville, Springfield is home to a close-knit urban community and tons of historical buildings. Plus, it's just seconds away from Downtown Jax, giving Springfield residents direct access to the best restaurants and shops Northeast Florida has to offer.
Ideal for young families, entrepreneurs, and artists, Springfield is the perfect neighborhood for anyone looking for an active community. It's an inspiring place to live where you can spend your days walking around and taking in the sites and evenings at one of their hip local restaurants, pubs, and breweries. 
A Brief History of Springfield, FL
Established in 1869, just north of Downtown Jacksonville, Springfield is the oldest neighborhood in the city. Development ramped up significantly after the Great Fire of 1901, which consumed much of central Jacksonville and produced so much smoke that residents could reportedly see it in North Carolina. 
The neighborhood and city recovered from the fire and eventually began to flourish. Most of the houses are wooden frame vernacular structures, but there are the occasional 19th-century romantic- and revival-style homes. The entire neighborhood was eventually listed on the National Register and, at the time, contained over 1,700 buildings that were 50 years or older. 
Once home to Jacksonville's wealthy elite and silent film stars, this gorgeous neighborhood is now packed with hip restaurants, locally-owned boutiques, intricate murals, restored mansions, and craft breweries. The area is also home to giant, majestic oak trees that provide a lot of shade and create beautiful scenery. 
Things to Do in Springfield, FL
If you want to explore the historical parts of Springfield, there are several bike tours available. In fact, this neighborhood is considered the most "bikeable" area in all of Jacksonville. So, if you're a bicyclist and want to spend your days cycling around the city, this is the place for you. 
Spend the day biking at the S-Line Urban Greenway. Or, if you want to take a long stroll on foot, you can visit Klutho Park, where they have several walking trails and wild turtles in Hogan's Creek. There are also other fun areas in the park, including StoryWalk, the Springfield Dog Park, and the Springfield Disc Golf Course.
If you're a fan of museums, you can visit the Karpeles Manuscript Library Museum, which is a true sight to see. It's a world-famous library museum that opened in 1992. It contains original and historical manuscripts and documents from literature, art, history, music, religion, and science.
And for all the foodies out there, Springfield will not disappoint! Whether you live here or just want to visit the area, you should definitely check out local favorites, including 13 Gypsies, Beach Road Fish House & Chicken Dinners, and Biscottis. And if you have a taste for craft beer, be sure to tour the Jax Ale Trail, which cuts right through Springfield. 
Active Listings in Springfield, Florida
Are you searching for homes in Springfield, Florida? If so, you've come to the right place! Here are the current active listings we have available:
View All Active Commercial Listings
If you're thinking about moving to Springfield, FL, don't miss this opportunity to find your forever home in this historic neighborhood. To schedule a visit to one of our Springfield locations, please contact the Welch Team today!