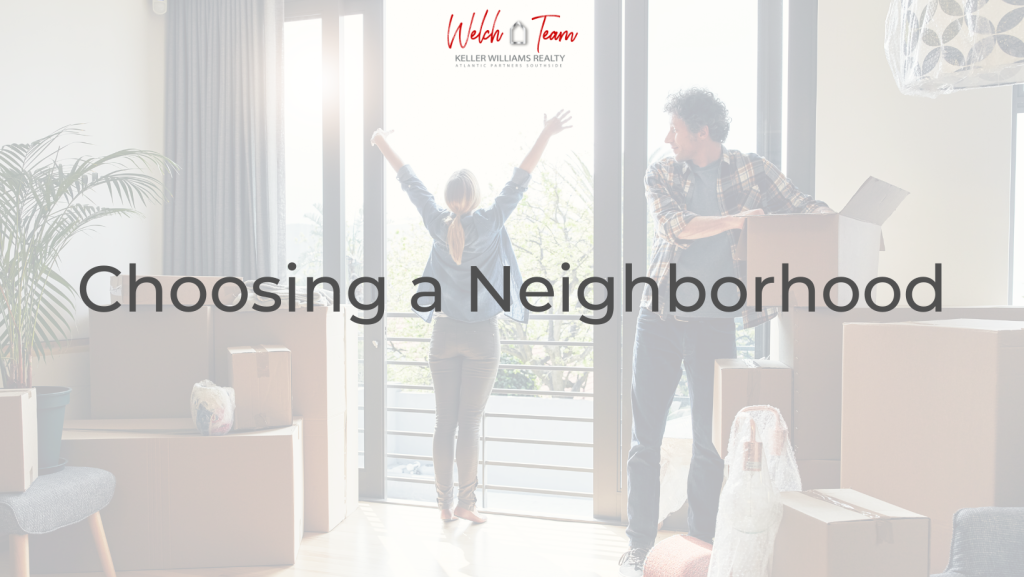 When looking for a new home, you have to consider much more than just the number of rooms, square footage, and whether or not it has enough closet space. You should also consider neighborhood safety, the public school system, the morning commute, and more. 
You may find the most beautiful home in the world but quickly learn that it's an hour away from the nearest grocery store. That's a mistake you want to avoid at all costs. So, to help you get started, here are five qualities you should consider when choosing a new neighborhood for you and your family.
5 Factors to Consider When Choosing a Neighborhood
1. Neighborhood Safety
Before moving into a new neighborhood, learn as much as possible about local crime statistics. Is there a neighborhood watch? How do you sign up? Also, make sure there's adequate lighting at night, so you never have to walk from your car to the front door in the dark.
One of the best ways to learn this information is to speak with people who live nearby. You'd be surprised how candid they'll be. And it'll allow you to talk to your potential future neighbors. 
2. The Nearest Necessities
There are many places you go to regularly, so you want to make sure you have them nearby. Where's the nearest grocery store, department store, pharmacy, and coffee shop? How far is the nearest hospital if you're in an emergency scenario?
You don't want to realize too late that your new neighborhood is too far away from everything you need. You may be able to live without a coffee shop, but it'd be pretty challenging to live without groceries. 
3. The School District
There are several vital factors you should consider when looking at local school districts. For example, how do they rank on the national scale? What are the local graduation rates? Are there plenty of extra-curricular activities and sports programs that your children can join?
Schools have an incredible impact on child development, so you want to ensure that your children are in good hands.  
4. Parking and Street Conditions
Parking may sound like a silly thing to think about, but you'd be surprised how this can impact your life. Some neighborhoods don't have driveways, so you're forced to park on the street. In other areas, residents have to pull out into oncoming traffic.
And while you're checking out the parking, what's the condition of the street? Is it bumpy and full of potholes or well-maintained? Don't wait to ask these questions until after you relocate. Know what you're getting into before you move in.
5. How's the Commute?
Obviously, not everyone can live next to their jobs, so morning commutes are inevitable. But there's a significant difference between a twenty-minute and two-hour commute. 
You don't want to get stuck living in the middle of nowhere, with four hours of drive time added to your workday. Do your research about drive times, traffic, and road conditions before deciding on a new place to live. 
Find Your Perfect Neighborhood Today!
Now that you understand what to look for in a neighborhood, it might be the perfect time to start searching! Are you looking for the best neighborhoods in Jacksonville or anywhere in Northeast Florida? If so, you should contact the Welch Team today!
And while you're here, don't forget to snatch up our incredible resources. Get your free buyer's guide today!