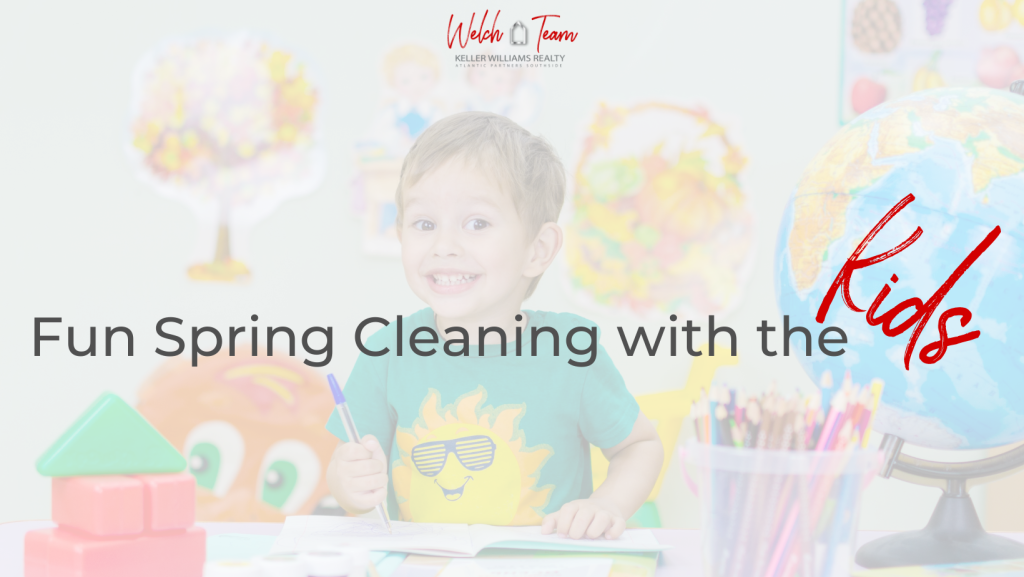 With winter coming to a steady close, it's about time to unpack your organizer and cleaning supplies. That's right – spring cleaning is here! But before you get elbows deep in dust and grime, maybe it's time to rethink your cleaning strategy. 
After all, there's no point tackling the entire house by yourself when you've got plenty of helping hands around. Make your 2022 spring cleaning checklist ten times easier by getting your children involved in the fun. Here are seven tips for spring cleaning with the kids. 
7 Fun Tips for Getting Kids to Help With Spring Cleaning
1. Make a Game Out of It
There are several ways to incorporate fun games into your spring-cleaning process. Create a leader board where every completed task equals a certain number of points. For increased motivation, make the prizes super worthwhile.
2. Set Up a Reward System
If you want to forgo a contest, you might just set up a series of rewards for completed tasks. That way, everyone gets to win. Remember, it doesn't have to be much: dinner from their favorite restaurant, a dollar per task, or even a day off from chores. Keep it simple. 
3. Play Some Music
Dance parties are not limited to holidays. Make spring cleaning fun by hosting a cleaning dance party! Blast your family's favorite music, sing into a broomstick, slide around on clean socks, and have fun. Remember, chores don't have to be boring.
4. Host a Sock-Matching Race
It's always a pain to match all the socks together, so why not turn it into a game? Create a giant pile in the middle of the living room, turn on some music, and let the race begin! Whoever wins gets a special prize, like cash, a week off from chores, or something equally exciting. 
5. Play "Expiration Detective"
"Expiration Detective" is a fun game to play with kids once they know how to read dates. Give them a magnifying glass, a fancy hat, and let them rummage around the refrigerator, looking for expired items. And don't forget to address them by their prodigious title!
6. Let Them Keep Loose Change
Here's a fun and easy way to motivate your children to do some of the more tedious spring-cleaning projects, like vacuuming under the couch cushions or cleaning beneath the furniture. Tell your kiddos that they get to keep whatever change they find while cleaning. It may not equate to much, but it'll be an excellent incentive for kids. 
7. Create a Sorting Game
As you minimize and declutter this spring, create a sorting game where everything goes into a respective pile or box (donate, trash, keep). Remember, it doesn't have to be incredibly intricate to be fun. Once you're done, you can even play "Toss the Trash," where you stand on one end of the room or yard and toss items you plan to throw away into the garbage bin. 
Looking for a New Home?
If the idea of enduring one more spring cleaning in your current home sounds exhausting, and you'd rather just buy a new house, then you've come to the right place. Here at the Welch Team, we specialize in helping families find their forever homes. For more detailed information about getting started, check out our free buyer's guide or contact us today!