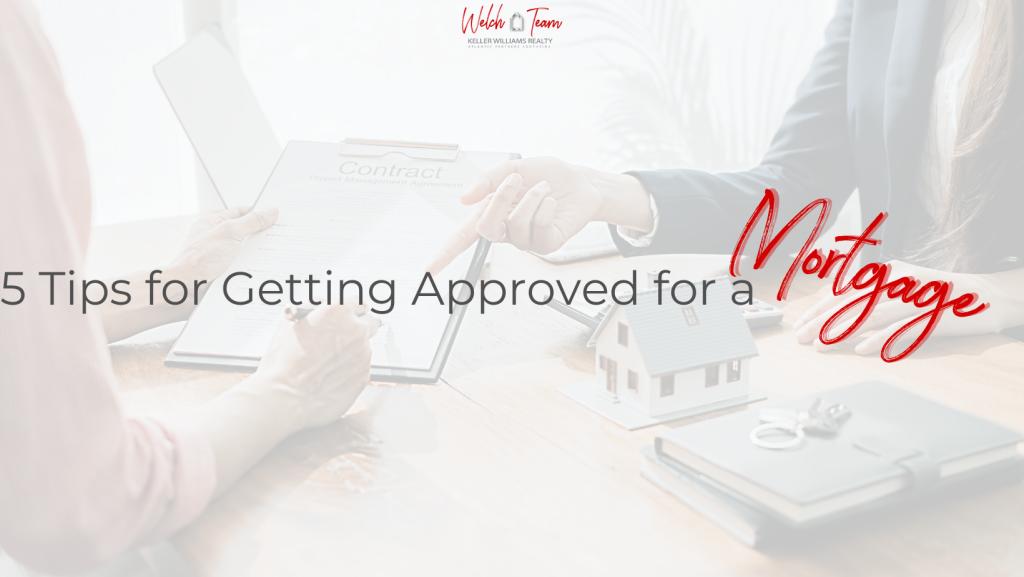 Are you thinking about buying a home but are overwhelmed about how to get started? If so, you're not alone. The prospect of buying your dream home or investing in real estate is incredibly exciting – but also pretty complex.
Here at Welch Team, we specialize in all aspects of the real estate industry, so we know exactly what it takes to buy the perfect home for you and your family. And one of the most efficient ways to get the home buying process started is by getting preapproved for a mortgage.
"Should I Get Preapproved for a Mortgage?"
If you're asking yourself this question, you're already way ahead of the crowd. Many new homebuyers wrongfully assume that they should find the house they want first and worry about the mortgage later. But that's the opposite of the truth.
If you want to buy a home, you should start by getting preapproved for a mortgage. The fact is: most sellers won't take your offer seriously without a preapproval letter. After all, most people can't buy a home if they don't have a mortgage, and getting a mortgage isn't always a guarantee. 
The Benefits of Preapproval
Getting preapproved for a mortgage is super beneficial for a few reasons. First off, it gives you negotiating power when you're looking for a home. If you know your budget, you can make more attractive offers or give yourself some wiggle room.
Knowing your budget is also essential for finding a home within your price range. And lastly, if you already know you're approved, that alleviates a lot of the stress associated with the buying process. 
5 Tips to Help You Get Preapproved for a Mortgage
As we already discussed, getting preapproval isn't always a guarantee. There are many factors lenders use to determine whether or not you're an acceptable candidate. So, to give you the best chances for success, here are five tips to help you get preapproved for a mortgage.
1. Do Some Research (and Be Realistic)
Before you do anything, do some diligent research into your local real estate market and learn as much as possible about the mortgage and homebuying process. Read some blogs, learn about the industry, prepare yourself, and set realistic expectations. 
2. Build Your Credit
Before you go to a mortgage broker or fill out a bunch of forms online, focus on building your credit. If you have a stellar credit score, you'll get approved for a higher mortgage with a lower interest rate. The higher the score, the better.
3. Save for a Down Payment
You should also try to save up a large sum of money for a down payment. The experts recommend that you save enough to put 20% down. So, if you're interested in buying a $250,000 home, you'll want to have $50,000 or more. 
4. Verified Employment
Verifiable, long-term employment is also key to getting preapproved for a mortgage. Long-term employment shows a lender that you have a reliable income stream, so you're less likely to fall behind on payments. 
5. Pay Off Your Debt
And last, if you want to give yourself the best shot at getting preapproved for a mortgage, you should pay off as much debt as possible. Your overall debt to income ratio will impact the mortgage process, so before you meet with a lender, try to get your debt as low as possible.
Check Out Our List of Trusted Industry Vendors!
If you're looking for a home in Northeast Florida, contact us to get exclusive access to our list of industry vendors. Our list contains trusted and experienced mortgage lenders, insurance agents, home inspectors, title companies, painters, movers, and more! Plus, we've already vetted them all, so you don't have to.
For more real estate tips and tricks, get your free buyer's guide today!