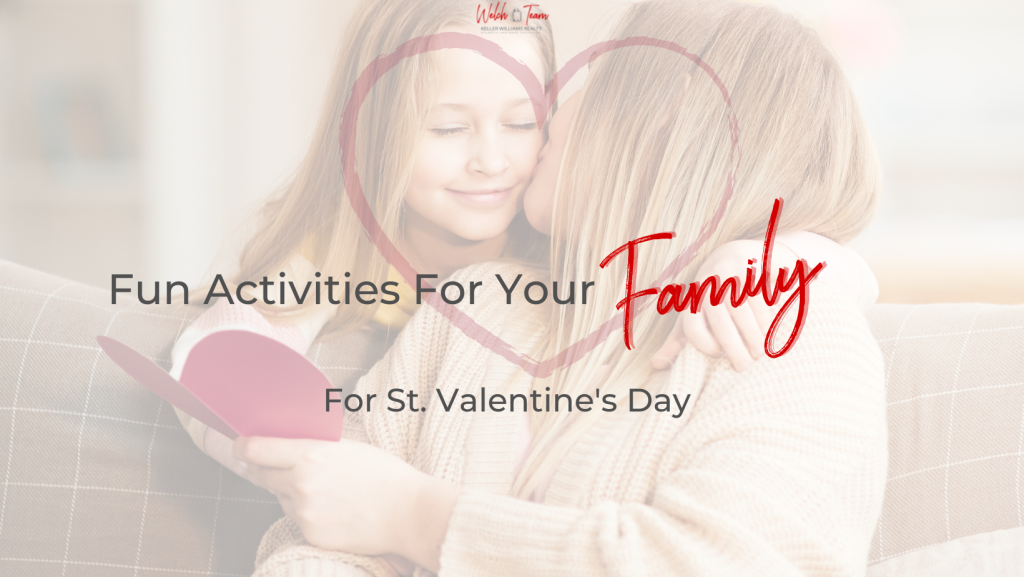 Are you looking for ways to celebrate Valentine's Day with your family? Remember, Valentine's Day is not just about celebrating romantic love – it's a day to celebrate all the love in your life. It's a day when your friends, family, children, and romantic partners take the front seat. 
Of course, when you've spent your entire life celebrating one way, it might be challenging to figure out how to redefine your holiday expectations. But don't worry! If you're looking to start some new Valentine's Day traditions with your family, here are six exciting Valentine's Day activities to get you started.
6 Fun Valentine's Day Activities for the Whole Family
1. Make a Valentine's Themed Breakfast
A delicious meal is a way to anyone's heart. So, why not celebrate with the entire family by making Valentine's Day-themed breakfast? You can make French toast and decorate it with strawberries, eat only red foods, or go all out and make a breakfast feast featuring everyone's favorites. 
2. Host a Dance Party with Your Favorite Love Songs
You can also host a dance party with all your favorite love songs. Get dressed up, turn on some fancy party lights, and let your love-themed playlist work its magic. This is an activity for the entire family that is both fun and aerobic.
3. Make Valentine's Day Cards Together
Chances are, if you ask your kids if they have anyone whom they'd like to send a Valentine's Day card, they'll list off a bunch of names. Kids love to express their love and affection and will happily spend the time making hand-crafted cards. This is Valentine's Day tradition that's fun for the whole family.
4. Make Chocolate-Covered Strawberries
There's nothing quite as reminiscent of Valentine's Day as chocolate-covered strawberries. Both ingredients are delicious, so putting them together just makes sense. And while this is typically a romantic food item, there's no reason you can't enjoy this tasty treat with the entire family.
5. Have a Family-Friendly Rom-Com Movie Night
Not interested in leaving the house? No problem! You can just pick up snacks, order a heart-shaped pizza, and host a rom-com movie night. The kids will love it, you'll get to relax, and everybody will associate this wonderful holiday with funny films, good food, and happy endings.
6. Get Dressed Up and Get a Fancy Dinner
If you are interested in leaving the house, why not make an event out of it? Spend the afternoon getting dressed up and take the entire family out to a fancy dinner. If you start prepping early enough, you can get reservations to the nicest place in town and make this holiday a truly special family event. 
Looking for a New Home?
Love-themed holidays aside, are you looking for a new home to jumpstart your new year? If you're looking for houses for sale in St. Augustine or anywhere in Northeast Florida, contact the Welch Team today! Our incredible team of real estate experts would love to help you find your family's forever home.