With the housing market in constant fluctuation, it can be challenging to know when to invest in real estate and when to hold back. Real estate investment can be a quick ticket to a level of financial freedom that few people achieve in their lifetime. But you don't get that big of a reward without some inherent risk.
Over the last two years, the United States has experienced record-breaking low-interest rates, a shrinking housing inventory, and skyrocketing property values. And while Northeast Florida has not been immune to these factors, we have fared much better than most of the country.
The Current State of the Housing Market in Northeast Florida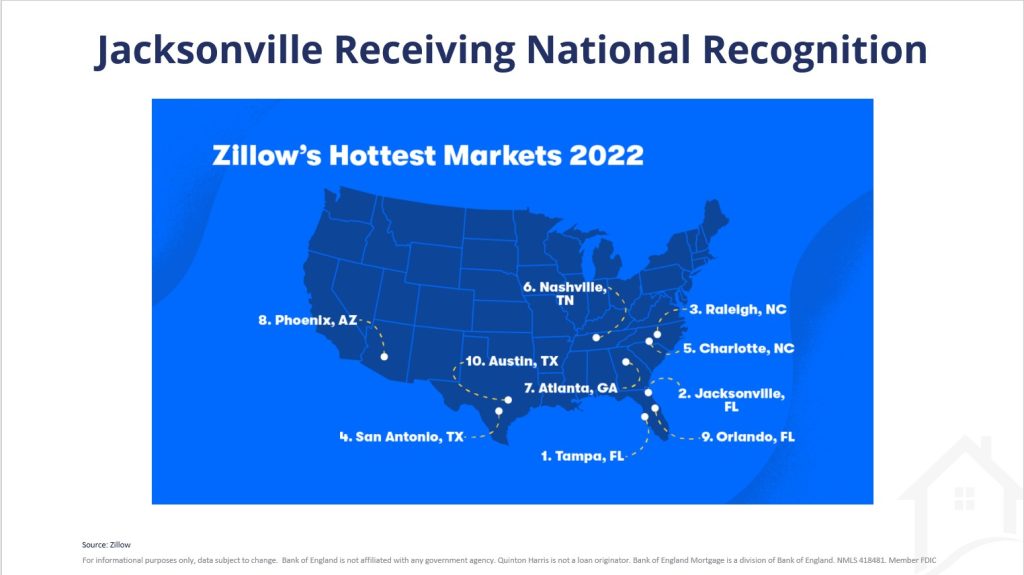 Jacksonville, Florida, has recently received a lot of media attention since Zillow named it the #2 hottest housing market in the entire country heading into 2022. Why is everyone relocating to Jacksonville? 
The reason is – the prices. The prices are still relatively low compared to other metropolitan areas of similar size (with a higher cost of living!), making it the perfect place for people to buy in cash and save money. On average, out-of-state buyers save $138K by buying a house in Jacksonville for the same house size.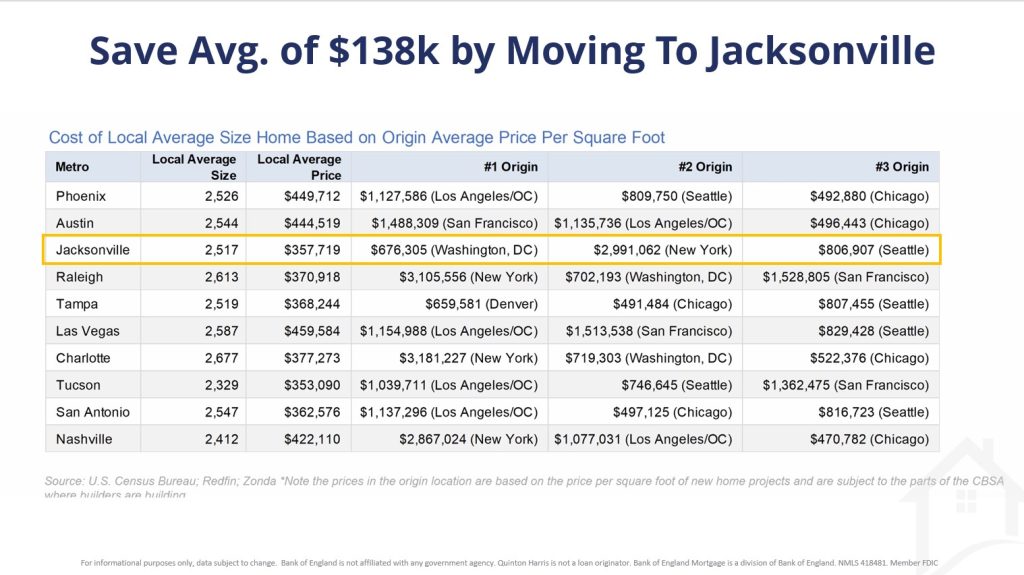 Unfortunately, for the locals, the prices skyrocketed: equity on every FL house increased by 16% on average. The statistics show that it is not going to slow down any time soon. Some experts say that the housing market in Jacksonville today is mirroring 80s' California.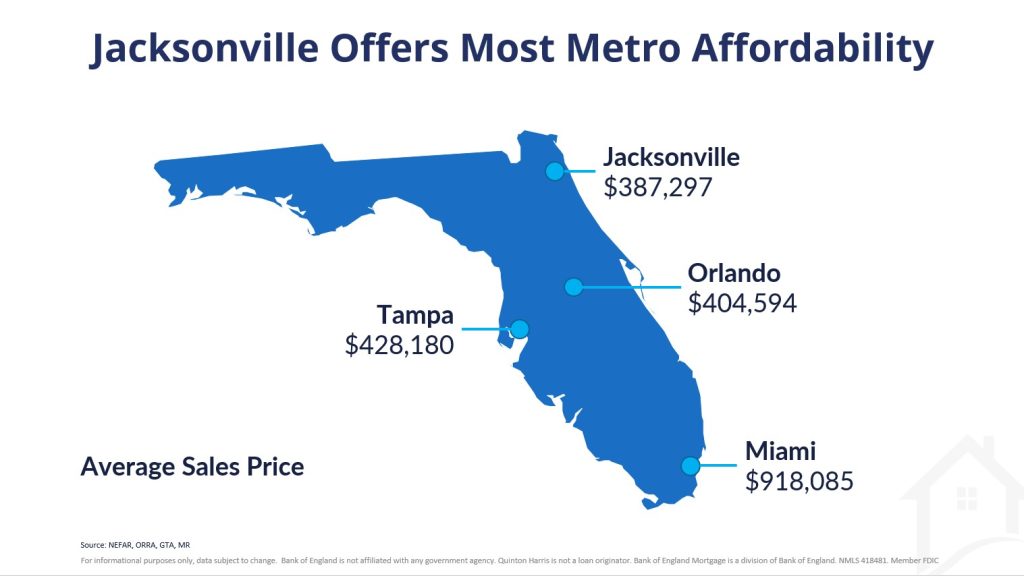 The current average home value in Jacksonville is $314,569, and that value is expected to rise by 22% throughout 2022. If that prediction is accurate—and we believe it is—that means that right now is the ideal time to invest in real estate in Northeast Florida.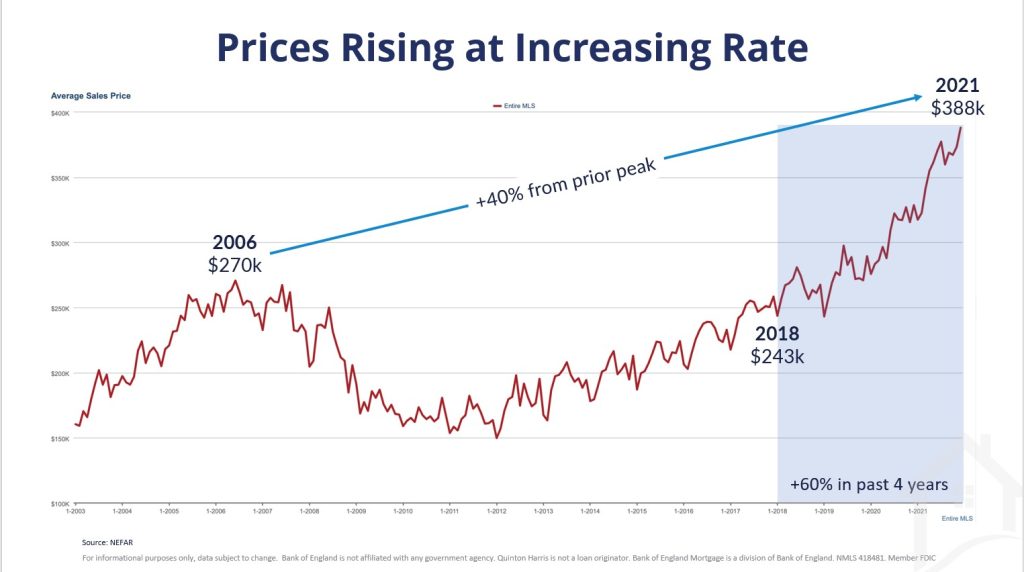 But, of course, with this kind of widespread attention comes new obstacles that real estate investors and new homebuyers may have to tackle. If you're a resident of Northeast Florida or would like to be, you might be in for a challenging year. 
The Northeast Florida Housing Market in 2022
There are plenty out there who will spout a lot of doom and gloom about the housing market's future, but many experts are a bit more optimistic. While there may be challenges in 2022, there's still a lot of room to grow. But if you're interested in buying a home in 2022, here are the challenges you should expect to see.
Market Challenges in 2022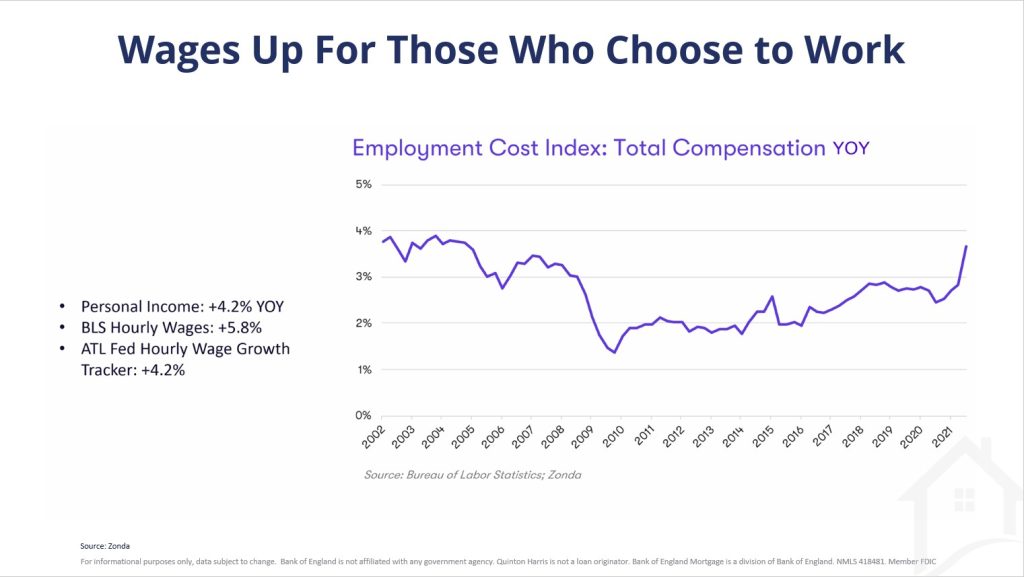 As wages increase throughout 2022 and more people seek opportunities to invest in real estate, we will likely see an increase in the cost of living throughout the country. Unfortunately, the natural inflation rate that follows these shifts in the national economy isn't always proportional. So, as the year progresses, we will most likely see an increase in interest rates and property values relative to the rise in inflation.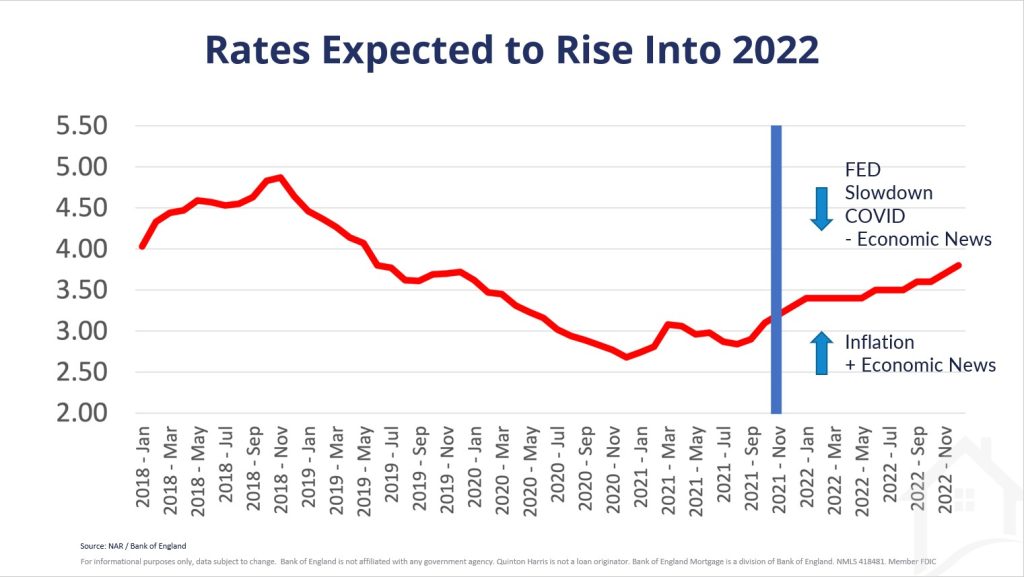 According to experts, we will likely experience a .75% to 1% increase in interest rates. This will coincide with a continued building material shortage and a subsequent decrease in available housing inventory. That means that while home values and interest rates rise, fewer homes will be available.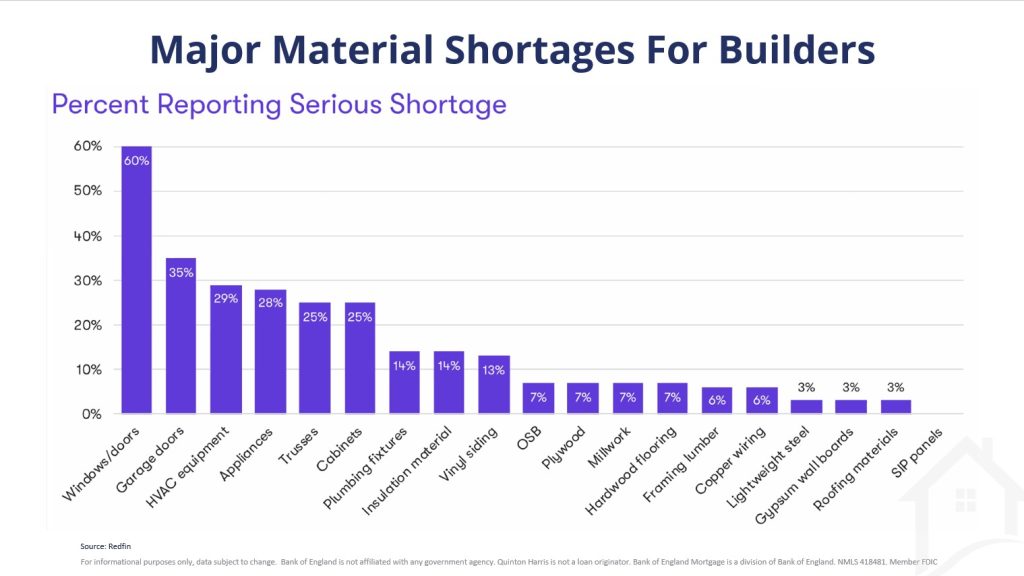 And when supply doesn't meet demand, we see a rise in buyer competition, which ultimately causes another price increase. Do you see where we're going with this? As 2022 progresses, prices will rise, the housing market will become increasingly competitive, which will make it extremely difficult to navigate without help.
Should You Invest in Real Estate in 2022?
Now, you might be wondering if this is something to be afraid of, but to answer that question, we must first answer another. Will the housing market crash in 2022? And the answer to that is no.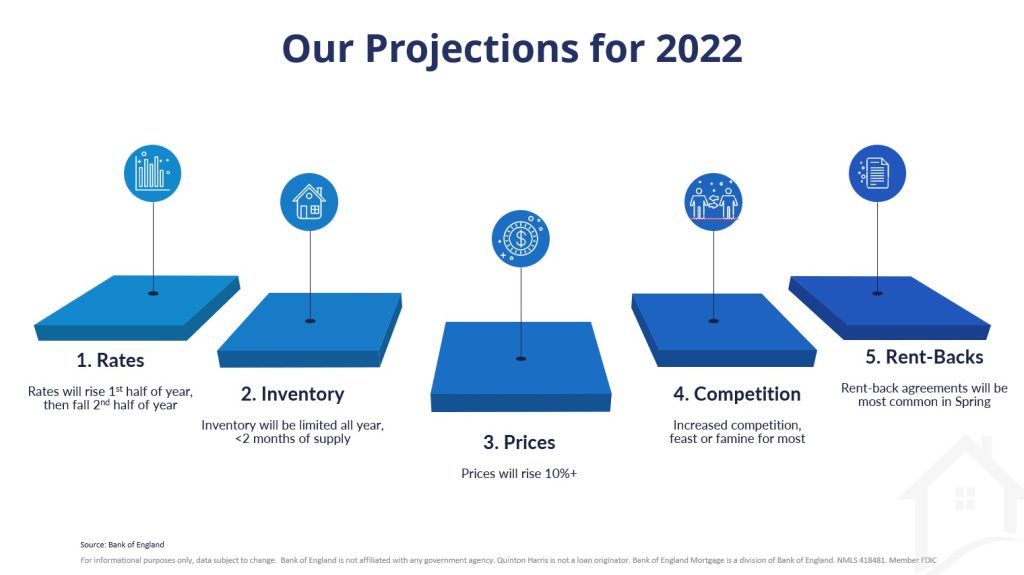 The housing market in Northeast Florida is not going to crash in 2022. In fact, we should see the opposite. There will be challenges. But with Jacksonville's national recognition and the growing demand for new homes, the housing market in Northeast Florida should boom – and you need to be a part of it. In fact, it is better to buy now while the interest rate is still low and affordable.
Right now, the prices and interest rates are the lowest they're going to be all year. But that's going to change quickly. So, if you're an investor, this is the perfect time to buy. And if you're a seller, the market is prime for you to name your price.
Get Started Today!
We've entered a rare period where it is the perfect time to both buy and sell. But if you want to take advantage of the highly competitive housing market in Northeast Florida in 2022, you need to work with an experienced and trusted professional who understands the area and knows exactly what they're doing.
Here at Welch Team, we are real estate experts with a vested interest in the communities we call home. If you'd like to find homes for sale in Jacksonville or anywhere in Northeast Florida, contact us today!
*Slides are the intellectual property of The Bank of England.