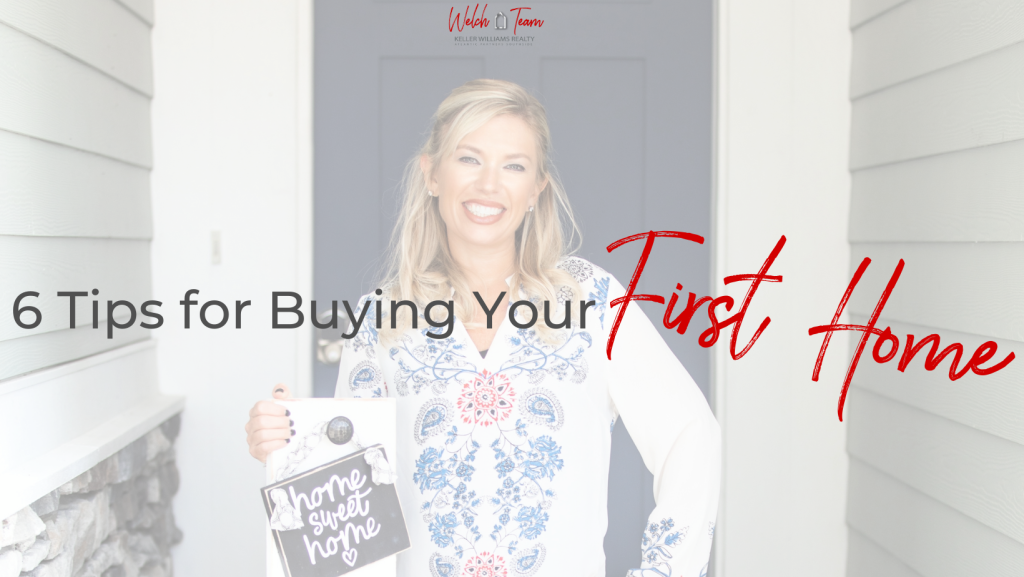 In this competitive housing market, buying your first home can be tricky. It's highly recommended to have a trusted professional by your side to help you navigate the real estate process. 
Of course, if you're interested in learning more about what you can do to make the process easier, you're in luck! Here are six first-time homebuyer tips from the experts to help you get started. 
1. Check Your Credit
As a first-time homebuyer, your credit score will play a huge role in determining how much you get approved for and what your interest rate will be. The higher the score, the better the interest rate and mortgage amount. 
So, even if your credit score is pretty solid, you should try to improve your credit rating as much as possible before getting started. You can accomplish this by checking your credit regularly, paying off any outstanding debts, and being diligent about making payments on time.
2. Save for a Down Payment
Along with your credit score, your down payment is also an essential factor in the mortgage process. The more money you're able to put down, the better. So, you should try to save as much as possible for your down payment.
That said, we understand that it can be challenging to save money, especially nowadays. Even if you can't save lots, try to save as much as possible. And remember that there are always options available, no matter how much you have to put down.
3. Set a Budget
When buying your first home, you should set a budget and stick to it. Be realistic about what you can afford, and remember that you'll need to set extra money aside for maintenance fees and potential repairs. You can never be too careful, so you should always lean towards caution.
4. Create a Wishlist
Before you start searching for homes, create a wish list of all the things you want. This is the moment you get to be as extravagant and indulgent as you want, so don't set limits. Think about the features you'd like in your dream home and write them down.
5. Breakdown Your Wishlist
Once you have your wish list, break it into two separate categories: non-negotiables and negotiables. These two categories will be critical when you're working with an agent. So, try to be realistic and make decisions based on your budget. 
When you're building out these categories, be honest with yourself. Separate your "needs" from your "wants." What are the things that you can and can't live without?
6. Find a Real Estate Agent
This is probably the most critical tip for anyone buying a home for the first time. A professional real estate agent will bring knowledge and experience to the table that you won't find anywhere else.
They have access to tools and opportunities that you don't. They have relationships with other professionals in the industry like appraisers, lenders, and home inspectors. Plus, they're incredibly familiar with the area and can offer valuable firsthand guidance and expertise.
As a first-time homebuyer, the process can be extremely overwhelming, so cut your stress in half by working with an expert. Remember: the final decision is ultimately yours, so you should take any advantage you can get.
Get Started Today!
If you're interested in buying your first home in St. Augustine, Jacksonville, or anywhere in Northeast Florida, you should contact the Welch Team today! Our team of trusted real estate professionals would love to help you start your homebuying journey.