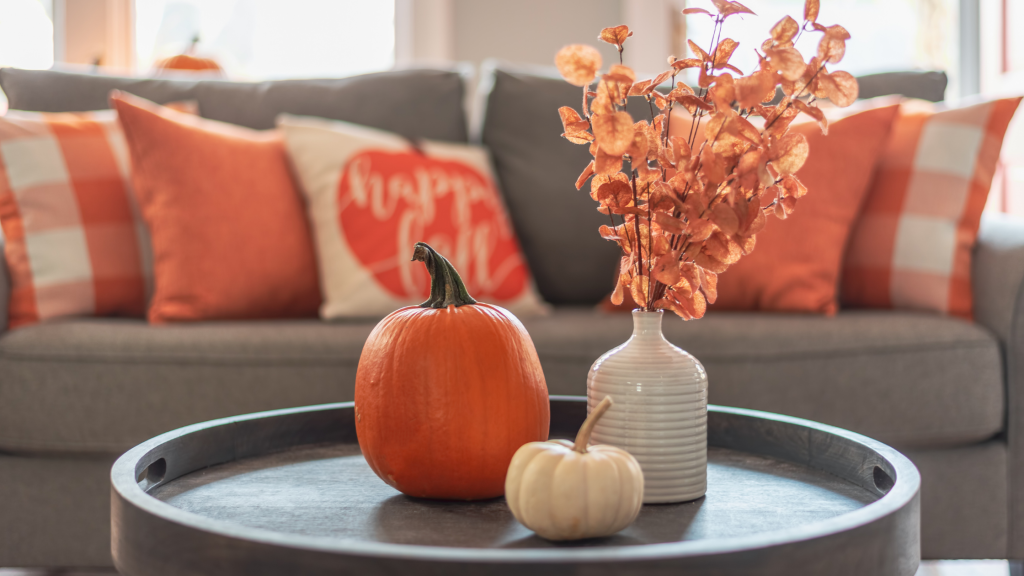 Fall has officially arrived, and you know what that means! It's time to unpack those comfy sweaters, carve some pumpkins, preemptively buy way too much Halloween candy, and start your quarterly home maintenance checklist. 
Many people are tempted to put off their home maintenance for as long as possible. It can be a lot of work, so that's a natural inclination, but if you let all your home maintenance pile up, it can get ridiculously out of hand. It's much more manageable and affordable to do quarterly checks, instead.
Some of you may already have a home maintenance checklist. But for those that don't, here's a comprehensive fall home maintenance checklist to get you started.
The Fall Home Maintenance Checklist
1. Test Smoke Detectors and Carbon Monoxide Alarms
Testing your carbon monoxide alarms and smoke detectors should be on every quarterly home maintenance checklist because it's essential. These systems are your best defense against fires and carbon monoxide, both of which can severely harm you and your family. Even if you think they have a little bit of life left in them, it might be a good choice to just change the batteries anyway.
2. Prep the Kitchen
As the temperature drops, you're going to be spending a lot less time outside, which means you'll do most of your cooking indoors. So, you should take this time to prep your kitchen for the increased activity. It's time to declutter, deep-clean, and degrease your kitchen—and don't forget to vacuum behind the fridge.
3. Clean Your Dryer Vent
Dryer vents can get backed up and create a dangerous fire hazard, so you should definitely clean them out every quarter. Simple use the wand attachment on your vacuum to suck out all the excess lint. If you can't get it yourself, feel free to call a professional.
4. Check Your Downspouts
To prevent permanent water damage to your property, be sure to check your downspouts after a rain to make sure water is flowing away from your house. If things get bad enough, you may get standing water in your crawlspace, which can cause permanent damage to your home. 
5. Winterproof Your Home
Much like you, all of your outdoor items have to be prepped for the impending winter. Cover your unused patio furniture and grill, and winterize your mower and sprinkler system. Protecting your outdoor items against the cold should be high on your fall home maintenance priorities.
6. Critter-Proof Your Home
Be sure to check roof overhangs and repair holes or cracks to critter-proof your home. Birds, rodents, squirrels, and bats may try to take refuge from the cold in the coziness of your attic and walls. And once they're in, they're hard to get out. 
7. Spruce Up Your Landscaping
Prepare your landscaping for the winter weather. Trim your shrubs, bushes, and trees one last time, paying particular attention to limbs growing too close to your house.
8. Gardening 101
It's time to freshen up your garden! Pull up your annuals, since they're gone for good, and mulch around your perennials, so they can safely make an appearance next spring.
9. Service Your HVAC
As we inch into fall, it's about time to have your HVAC serviced. The last thing you want is your system stalling out in the middle of winter – or worse, during the holidays! Your heating and air conditioning is your best friend during the frigid winter months, so you should perform routine maintenance and service checks to keep it in tip-top shape.
10. Prepare the Decorations!
It's about time to dust off all your favorite fall, holiday, Halloween, Thanksgiving, and Christmas decorations for the new season. Put them somewhere with easy access, so you can decorate whenever the mood strikes. 
Handle Your Fall Transition Like a Pro
While this isn't the most exhaustive Fall Home Maintenance Checklist ever created, it's an excellent place to start. These items are must-do home maintenance tasks to keep your property in working order this fall and winter. Remember, try not to fall behind – your home and bank account will thank you!
If you're looking to buy a home in Jacksonville or anywhere in Northeast Florida, contact the Welch Team today! Our team of real estate experts would be happy to help you find your forever home this holiday season.