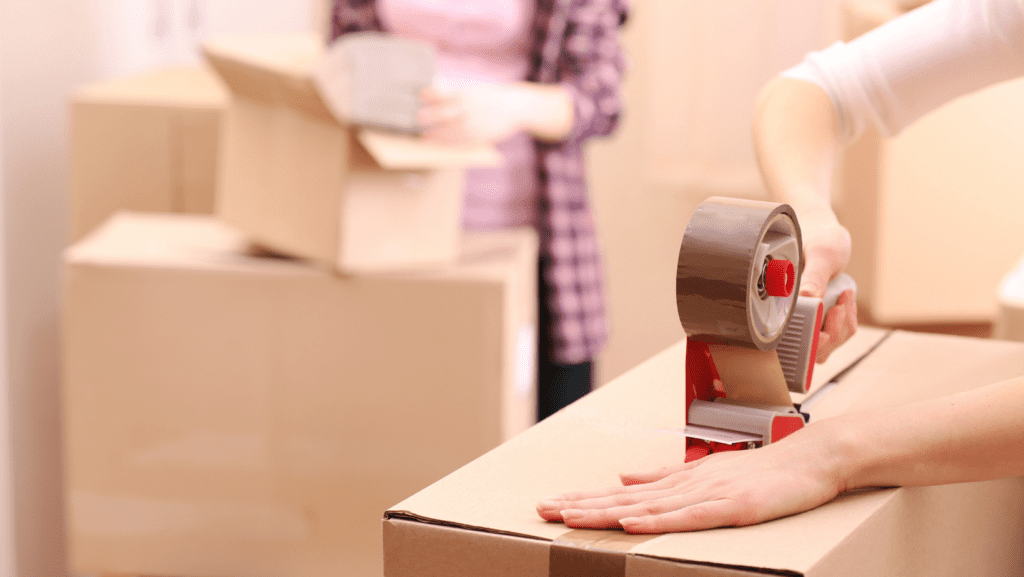 10 Moving Tips to Save You Time and Money
Moving is one of the top five most stressful things that can happen in a person's life. But what's the alternative? Whether it's changing jobs, buying your first home, or relocating because you've grown out of your current home – sometimes, people have to move.
Of course, just because it's necessary doesn't mean it has to be challenging and stressful. In fact, there's much you can do to mitigate the stress of moving day and make it an easy and possibly enjoyable experience. Here are ten moving and packing tips that will save you time, money, and maybe just a bit of sanity.
Create a "First Day Basket"
Creating a "First Day Basket" is an excellent way to lower the stress on moving days. When you get everything loaded, transported, and unloaded, the last thing you want to do is dig through boxes in search of utensils, plates, and other items you might need. The basket is the ideal solution to this problem.
Here are just a few things to include in your First Day Basket:
Disposable Plates

Disposable Cups

Disposable Utensils

Toilet Paper

Paper Towels

A Blanket (Maybe Two)
You should also order food that's easy to eat and clean (like pizza or takeout). If you want to pack for more than one day to give you some extra time to unpack, go for it!
Use Pots and Pans for Kitchen Storage
When you're packing up the kitchen, be smart about it. Any item that has a hollow compartment and a lid is an ideal item for storage and minimalization. Fill kitchen pots with spices and other small kitchen items. Once your pots are packed tight, tape the lids closed so that nothing falls out. 
Use Potholders to Store Knives and Other Sharp Things
While we're on the subject of using unconventional items as storage devices, why not utilize other stuff in the kitchen? For example, you can store the sharp end of knives inside potholders for safekeeping during transport. This will also ensure that they're safer to grab when you're unpacking.
Wrap Stemware, Glasses, and Other Breakables with Clean Socks and Towels
You don't want to move into a new home and realize that some of your stuff was broken during transport. So, instead of purchasing bubble wrap or packing peanuts, why not use the things you're already taking with you? You can use clean socks, towels, and even clothes to create padding for breakables, ensuring everything gets to your new home safely.
Plastic Wrap Utensil Holder
While you're packing up the kitchen, there's no need to unload your utensils and throw them in a box. In fact, they're already in a box (of sorts). Just wrap the utensil holder in plastic wrap. This will save you the trouble of fishing them out and rewashing them once you get to the new house.
Keep Your Clothes on Hangers and Bag Them Up
This is a fun little tip that saves a lot of space. Instead of pulling all your clothes off their hangers and packing them in boxes or suitcases, wrap the clothes in big plastic bags. Be sure to keep the hooks poking out the tops of the bags, so they're easier to carry. When you arrive at your new home, just hang them back up in the closet and remove the plastic!
Plastic Wrap Dresser Drawers Without Removing Contents
Similar to the utensil holder, you don't have to unpack your dressers. Instead, keep the clothes inside them and wrap each drawer with plastic wrap. Once you have the drawers covered, slide them back into the dresser, and wrap the dresser in plastic wrap. This may result in heavier furniture but will ultimately save you a ton of time and space.
Cover Both Sides of the Mattress with Fitted Sheets
Mattresses can get dirty during a move. They are surrounded by furniture, touching the grimy ground, and sliding through dust and debris. To keep them clean, cover both sides with fitted sheets. Once you get to the new house, remove the sheets, and your mattress will be clean and ready to go!
Use Empty Toilet Paper Rolls to Organize Wires and Cables
Need a way to transport your countless wires and cables without them getting tangled during the move? You can place each wire in empty toilet paper rolls to keep them separate and organized! If the wires are too small for this hack, you can also wrap them in rubber bands, which are incredibly cost-effective.
Pack Books, Photos, and Other Heavy Items in Rolling Suitcases
Packing up an entire library full of books, photo albums, and other heavy items that always seem to come in large quantities? Well, why not store them inside those empty suitcases you aren't using? 
This is a fantastic packing tip that saves space and energy. You'll no longer have to worry about flimsy cardboard boxes breaking under the strain of so much weight. Plus, since most suitcases have wheels on them, they're super easy to transport. 
Tips for Moving into Your New Home
Moving makes for a long day (or several days), but with a few expert-level moving tips and tricks outlining the best ways to pack and organize, it can be so easy. If you're thinking about moving to a new home in Jacksonville or anywhere in Northeast Florida, contact the Welch Team today! Our experts are happy to help.