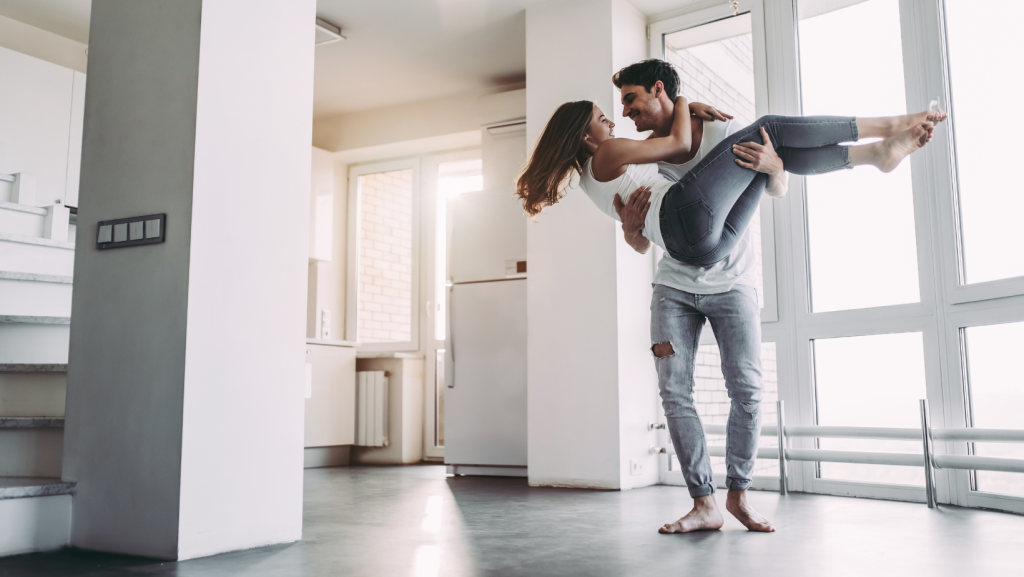 Are you ready to become a homeowner but feel overwhelmed about where to start? Buying a home can be a daunting, complex process. There are many new terms to learn, significant hurdles to navigate, and finances to get in shape.
Of course, you shouldn't let that stand in the way of your dreams. That's why we've talked to our team and put together a list of five steps to help you get started with the home-buying process.
Step 1. Calculate What You Can Afford
What's your budget? Before you jump online and start looking at houses, you should take a moment to calculate what you can afford. After all, buying a house is a significant commitment. You need to ensure that the purchase price of your new home is something you can actually afford.
As a benchmark, most experts recommend using 25% of your income on housing. But, of course, that's just an estimate. Everyone's credit and bills are different, which is why it's crucial to do your own calculations specific to your circumstances.
Step 2. Pull a Credit Report
The best way to enter the housing market is with stellar credit. So, once you've decided on a budget, you should pull a credit report and go over it with a fine-tooth comb. Check for errors and identify small debts you can pay off quickly. 
If there's anything you can pay off or pay down before you get started, you should! Unfortunately, lenders are unlikely to approve a mortgage for someone with poor credit or a debt-to-income ratio higher than 43%. So, the better your credit, the better shape you'll be in when you approach a lender or mortgage broker.
Step 3. Create a Wish List
Next, it's time to create a wish list! There are a few different ways to approach this, but we recommend categorizing your list based on wants vs. needs. What are the things you're willing to compromise? What are the specific things you can't live without?
Also, remember to get as much input from your family as possible. They have to live there, too, but they also may think of something you've forgotten. Work together and create a wish list that satisfies everyone.
Step 4. Pick a Location
Next, it's time to narrow down your geographic search radius. If you aren't sure where you want to live, do some research. Look at the schools, crime rates, community events, and local nightlife. Remember to be flexible and not to be too specific.
When you're working with a real estate professional, this is essential. If you have a wide search area, then you'll end up with plenty of options that fit your wants and needs. Ultimately, you make the final decision about where you live, but try not to limit yourself to a single neighborhood or zip code. You never know what you'll find!
Step 5. Look at Your Finances
Last, take a look at your savings, monthly budget buffer, and down payment options. Having 20% set aside for a down payment will significantly increase your chances of getting approved for a mortgage. If you can't manage 20%, that's fine – do what makes sense for your budget.
Pro tip! When creating a budget, remember that you're calculating how much you'd be willing to spend per month on a mortgage, bills, groceries, entertainment, and everything else. Don't let any expenses fall through the cracks.
Getting Started is Easier Than You Think
Remember: nothing changes if nothing changes. This is the perfect time to finally pursue your lifelong dream of becoming a homeowner. Buying a house is one of the best things you can do for your financial health. So, don't stay stuck! Follow our five easy steps and reach out to a professional when you're ready to get started.
Have any questions about houses for sale in Jacksonville or anywhere in Northeast Florida? Contact the Welch Team and speak to an expert in your area today!