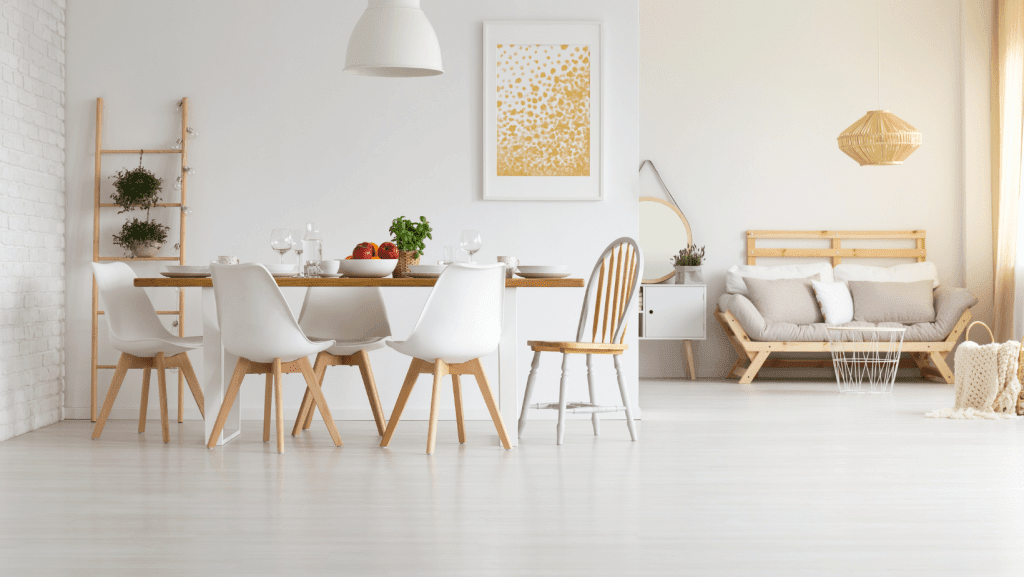 There are many ways to build and accumulate wealth, and one of the best ways to do it is by investing in real estate. For example, maybe you're buying your second home and want to sell the first one. Perhaps you inherited property from a deceased relative or generous family member. 
Either way, you may not want to jump at the first opportunity to put that extra property on the market. If you own a property you aren't currently living in, you're sitting on a possibly lucrative financial opportunity. Why not just rent it out?
4 Benefits of Owning a Rental Property
From secondary incomes to fallback plans, there are numerous benefits to investing in rental properties. Here are four essential benefits of renting out your home. 
1. Passive Income
Renting out your home is an excellent way to generate a passive income. Passive income is defined as money earned regularly with little-to-no ongoing work. The general idea is that you create something that continually earns long after the initial work is finished. With passive income, you're making money while you're sleeping, which is the best way to earn money! 
Of course, if you're doing it alone, there may be regular maintenance, marketing, and other things that will require your time and attention. However, if you'd rather it be truly passive, you can always hire a rental property management company to handle everything for you. They take a percentage, and you get to remain hands-off.
2. Investing in Your Future
Investing in rental properties is an excellent way to prepare for the future. Not only are you building wealth and increasing your monthly earning potential, but you're also creating a cushion for you and your family.
Property values increase over time, which means your wealth will continue to grow year after year. Since that extra property will generate regular income from tenants, it'll afford you the means of buying a second rental property (then a third, a fourth, a fifth, and so on). The more properties you own, the more income you receive, and the more prepared you are for the future.
3. You'll Always Have a Home
Once you move into your second home, there's no reason to put the first one on the market. Turning your first home into a rental property allows you to keep it as a failsafe or backup plan. If something happens that unfortunately compromises your ability to live in your second home (like medical tragedies, property damage, natural disasters, etc.), you'll always have a place to call home.
This option provides certainty and comfort in the face of challenging circumstances. It's just nice to know that you'll always have something to fall back on.
4. Safety and Security
Empty properties are more prone to break-ins. If you own multiple properties, you might as well rent them out. Leaving them unoccupied could be extremely costly. 
If you find yourself splitting time between two different properties, don't fret. Use short-term leases or rental agreements for the time you're away. Tenants are always looking for a place to stay, even for a short amount of time. Since it's unwise to leave your property vacant, it's honestly a win-win!
What to Look for in a Rental Property
If you're interested in purchasing rental properties, you have to think about the location. That's number one, always. How close is it to public transportation? How are the schools? Would this be a safe place to raise a family?
Whether this is your first time buying a home or not, it's essential to purchase property you wouldn't mind living in. So, what are the things you look for when buying a home? Chances are that many renters will want the same things you do.
If you're looking for rental properties in Jacksonville or anywhere in Northeast Florida, contact the Welch Team today. We're here to help!