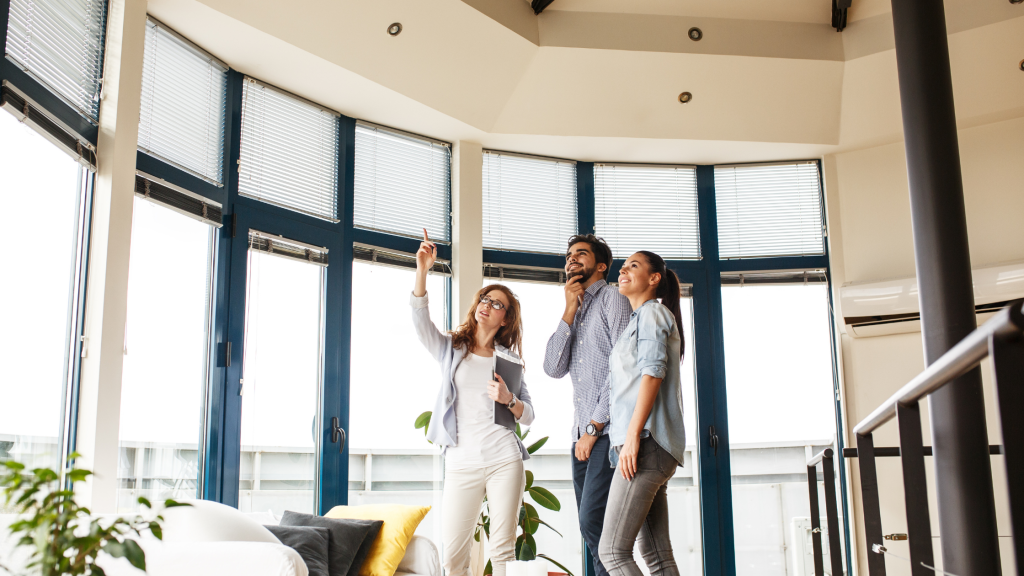 Trying to buy or sell a house is complicated enough without the dictionary of real estate terminology you're expected to understand. Even if you're already familiar with some of these terms, you might not know what they mean.
While the acronym FHA may sound familiar, you may not know much about it. Do you qualify for an FHA loan? How does it work? Not knowing these things can put you at a severe disadvantage. That's why we've taken the time to define and explain twelve real estate terms for anyone entering the real estate market in Northeast Florida.
Real Estate Lingo, Explained
Appraisal
A real estate appraisal or home appraisal is a process you use to determine the estimated value of your home. This is typically performed by a third party and is often required by banks and lenders to ensure the mortgage amount matches the property's value. An appraiser considers many different factors when determining the value of your home. 
Community Development District (CDD)
A Community Development District is a community that collects fees to develop amenities and infrastructure within their community. What are CDD fees? These fees differ from HOA fees, as they're actually included in your annual property tax bill. They cost between $1000 and $3000 (depending on the amenities offered by the community), and you'll typically pay them for up to 30 years.
Closing Costs
These are the fees that home buyers and sellers must pay to finalize the sale of a home. They include taxes, loan origination fees, appraisal fees, title insurance, credit report fees, and potentially more. They typically cost between 2% and 5% of the home's purchase value and can be paid by either the buyer, seller, or both.
Equity
Equity or "home equity" is the amount of a home's value owned by you, the homeowner. Simply put, it's the difference between what you owe on your mortgage loan and the current value of your property. When you have a mortgage loan, you sort of, in a non-technical and simplified way, co-own your home with the mortgage lender. That continues until the mortgage loan is completely paid off. Equity refers to the percentage of your home that you own, which is equal to the amount you've paid on your loan.
Escrow
This is something used to hold all parties accountable for a real estate transaction. Escrow is a step in the home selling and buying process where a third party holds something of value (typically a buyer's earnest money check) until the purchase is complete. Once everything's finished, the funds are released.
FHA Loan
What is an FHA loan? An FHA (Federal Housing Administration) loan is a mortgage given by an FHA-approved lender. It is insured by the FHA, has lower down payment and credit score requirements, and is typically used by low-middle income buyers.
Flood Zone
You may be asking, what is a flood zone? Or, more importantly, am I in a flood zone? A flood zone is exactly what it sounds like. It's an area that FEMA has determined to be at risk for flooding. Different categories are used for flood zones that determine and define the level of risk or danger in a particular area.
Home Inspection
Home inspections are examinations of a home's condition. It's often performed by someone with professional and expert-level knowledge of houses while the home is being sold. This is an essential tool that protects a buyer from purchasing a home with a lot of "invisible" or unseen issues.
Natural Hazards Disclosure (NHD)
You might be wondering: should I be concerned if I receive a natural hazards disclosure? This is another common term you'll see if you live in Florida. What is an NHD? This is a process enacted by law that requires sellers and seller's agents to disclose whether a property is located within a flood hazard zone, fire hazard severity zone, or wildland fire area. This is another law that protects buyers from unwittingly purchasing property in a potentially dangerous area.
Purchase Sale Agreement (PSA)
What is a purchase and sale agreement? This is the document that each party receives after a purchase offer has been accepted. It will list the final purchase price of the home and the terms associated with the purchase.
Seller Concessions
What are seller concessions? These are the closing costs and other fees that the seller agrees to pay. These make the property more affordable for homebuyers and can often aid in the closing process. You might be wondering: can I ask for seller concessions? The simple answer is yes, you can, but it might be best to confer with your real estate agent. 
VA Loan
Otherwise known as a Veteran's Affairs loan, a VA loan is a mortgage loan available to veterans of the U.S. Military and their spouses. This is a wonderful tool that helps veterans purchase property without the hassle of needing mortgage insurance or a down payment. Portions of these loans are backed by the U.S. Federal Government. 
Looking for Homes in Northeast Florida?
Learning all the terms used in the real estate market can be overwhelming, but this is a great place to start. If you're looking for a home in Jacksonville or anywhere in Northeast Florida, reach out to the Welch Team today. We're experts in the real estate market and would be happy to explain everything you need to know to get started.