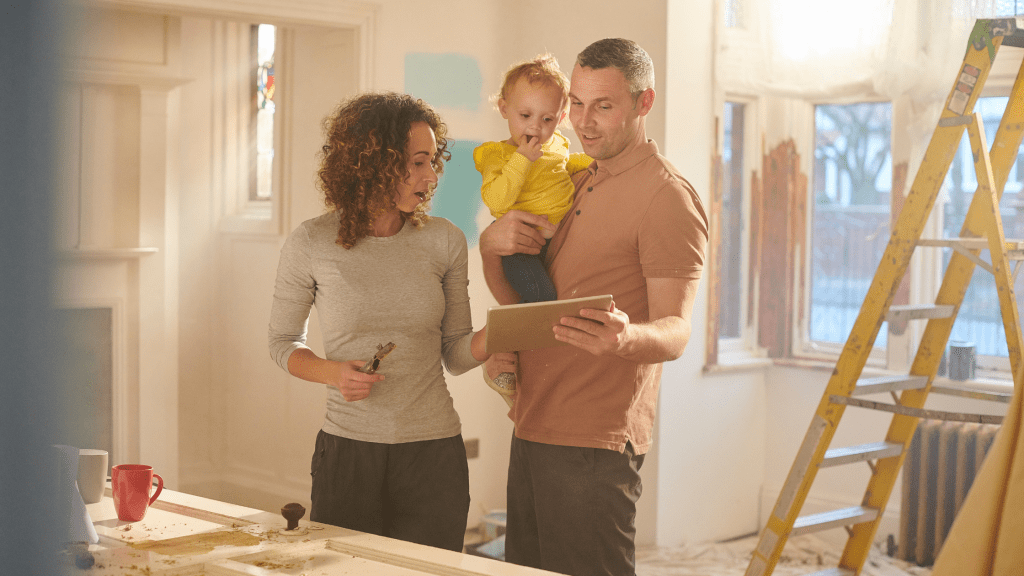 There are countless ways to improve your home, whether you're focused on remodeling, adding space, increasing curb appeal, or random upgrades. But not everything is worth your time and money. The truth is: there's an art to increasing home value and getting a return on your investment (ROI).
That's the name of the game. You don't want to waste a ton on an upgrade or significant fix that might ultimately lose you money when your home goes to market. That's a waste of time, energy, and cash. And you easily could've used those resources to invest in something that would bring a return. Here are three great ways to add value to your home.
Adding Space
Your home's square footage is important. Adding livable space can increase your home's value by an average of 5.3%. With the average home value in Northeast Florida hovering between $173,200 in Jacksonville and $304,700 in St. Johns County, for instance, you're looking at a potential increase of $9,179 and $16,149. Of course, that all depends on how much space you add and where
An extra bedroom can increase your home value by between $30,000 – $110,000, depending on the number of rooms you already have. A half-bath can increase your home's value by 10%, while a full bath can improve it by 20%. 
Creating the illusion of more space is also possible and well worth the investment. You don't have to spend tons of money adding 100 square feet to your kitchen or living room. Instead, just knock down a wall or two to create a bigger, more breathable living space. If the home feels bigger, then buyers will be itching to snatch it up.
Upgrades and Maintenance
Take some time to assess the condition of your appliances, walls, doors, countertops, roofing, HVAC system, and floors. Try to think like a buyer. If you notice something that might shave some of the value off your asking price, then maybe you should fix it. Upgrades and remodels are an excellent way to increase the value of your home without breaking the bank. 
People are going to buy your home because they want to live in it, probably for years, and maybe even for the rest of their lives. The less maintenance they have to do, the better.
Are your floors in good condition, or will they require immediate replacement? Are the hot water heater and HVAC units approaching the end of their lives? Do the doors squeak? Are the countertops scratched and worn out? These are all things that a homebuyer will think about, so you should think about them, too.
Focus on Efficiency
Efficiency and energy conservation are super important right now. Many homebuyers prioritize homes that will save them money on their electricity bill. In fact, many homebuyers say they are willing to pay up to $8,728 more for a home that's proven to reduce their energy costs. 
Thankfully, there are some simple ways to do this that significantly impact the value of your home. Replacing the insulation in your attic, improving the condition of your roof, and installing energy-efficient windows are great examples. But you can take it even further! 
Converting your normal house into a smart home is an excellent way to simultaneously make your home more efficient and increase your home value. New technologies are emerging every day in the home automation industry. All this new tech is geared towards making your life simpler and more manageable while saving you money.
Ready to Sell?
How do I add value to my home? That's a common question many homeowners ask before they take their house to market. Knowing which home improvements will increase your home value is much more complicated than it sounds. That's why it's crucial to do your research, coordinate with an expert, and make sure you're not wasting any of your hard-earned money. 
If you'd like to sell your home in Jacksonville or anywhere in Northeast Florida, reach out to the Welch Team today. Our team of home experts is here to help and guide you in the best direction for today's challenging real estate market.