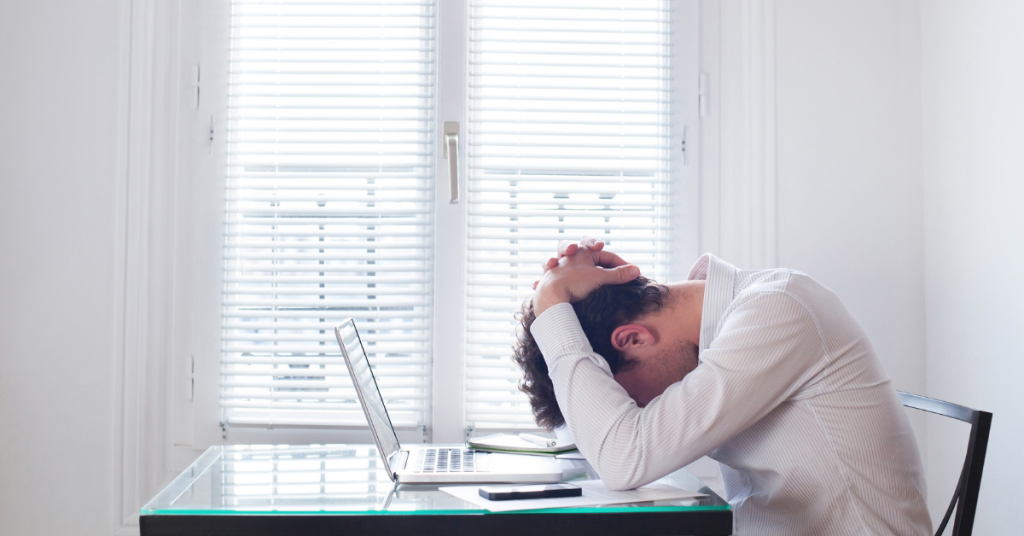 Why Selling Your House without a Realtor is a BAD Idea
With inventory at record lows and a consumer market seemingly on a home-buying frenzy, it's the perfect time to sell your home. If you've considered this, then you've probably exhausted yourself wading through various homes for sale websites, and open house tips and tricks, and wracking your brain to understand market trends and real estate terminology. 
In all that intensive research, you might've come across something called "For Sale By Owner" (FSBO). Maybe you've even given it some thought. This is an attractive option for many people because it gives them control and allows them to cut out the "middleman," potentially saving money on real estate agent commissions. That sounds like it makes logical sense, but is that the reality? Let's talk about it.
Experience Goes a Long Way
There's a misconception a lot of people have about the real estate market. Selling your house isn't just about throwing a few pictures on Zillow and fielding offers. It's not enough to just put an ad in the paper and a sign on your front lawn and call it good. Putting your home on the market is an incredibly complex, multi-faceted process that requires a lot of time and expertise that most people just don't have.
Promotions, Marketing Channels, and Buyer Networks
For instance, let's talk about how to promote and market your FSBO listing. How do you get your home in front of the people that are actually willing to buy it? Based on a report from the National Association of Realtors, 88% of homebuyers in 2020 purchased their home through a real estate broker or agent. According to that same report, 29% of houses purchased in 2020 were found exclusively through a real estate agent.
So, yes, it is possible to sell your home by placing it on various homes for sale websites and waiting for offers to come in, but you're potentially missing out on 29% of the most motivated buyers on the market. Real estate agents have networks actively looking for a new home, and that's a group of people that you'll have difficulty accessing if you go the FSBO route. 
Beyond that, real estate agencies have connections with the big sites and other marketing channels that ordinary people don't have. This enables them to leverage those connections to increase visibility for your listing. That means you get more eyes on your listing, more traffic to your open house, and ultimately more offers.
At Welch Team, we go beyond that and also offer complimentary cleaning services, photography & staging consultations to position your home perfectly! This way we can get your home on the market fast and SOLD for a higher return than you would be able to get selling your home on your own.
Getting the Right Price
Based on a report from the National Association of Realtors in 2019, the average FSBO home sold for $200,000, while the average real estate agent-assisted home sold for $265,000. That's a significant difference and speaks to the difficulty of negotiating with buyers and getting the right price. Do you think you can do a better job at selling your house than someone who literally does it for a living?
Real estate agents are invested in getting you the best price possible because they earn a percentage of the final sale. Furthermore, they understand the market and come equipped with invaluable tools, like pricing strategies, market understanding, established networks, and expert-level advice. They're also trained in the art of negotiating with buyers, agents, brokers, and lawyers, which can be a lot more stressful than you'd imagine.
So, while it may seem like you are losing a little bit of money when you hire a real estate agent, we have to dispel that myth. The buyer is the one that pays the agent's commission, not you. When you choose to use a professional real estate agent, you get expertise, protection, guidance, and experience essentially for free.
What's the Right Decision for You?
Red Adair once stated, "If you think it's expensive to hire a professional to do the job, wait until you hire an amateur." There's some practicality to that wisdom because when you go the FSBO route, you're forgoing expertise for a sense of control. Of course, this isn't to say you can't do it. If you'd like to list your home as "for sale by owner," then that's your choice. We aren't trying to short sell your ability as a seller, promoter, marketer, negotiator, open house organizer, and legal advisor. 
We're just saying that if there's a chance you can hire someone to do the job and trust that they'll do it well, then maybe that's something to consider. Honestly, it's kind of a no-brainer. Hiring a real estate agent will save you time, money, and stress. Don't make it harder than it has to be.
If you'd like to speak with a real estate professional about your home in Northeast Florida, contact the Welch Team today! We look forward to hearing from you.