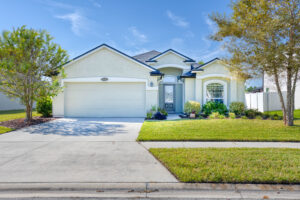 Fernandina Beach, FL
History
The original occupants of Fernandina and Amelia Island were members of the Timucuan tribe of Native Americans. The French became the first European settlers to the area in 1562. Just three years later, the Spanish sent the French on their way. British troops raided the area and took over in 1685. Even so, Florida technically remained under Spanish ownership. By 1763, the British officially gained ownership of Florida when Spain ceded it to them. Old Town Fernandina received the name we recognize today in 1811 in honor of King Ferdinand of Spain. 
Demographics
According to Niche.com, 12,062 people call Fernandina Beach home. The area offers its residents a sparse suburban feel. Seventy percent of residents own their homes while 30% rent. The median home value of a Fernandina Beach home is $316,500, Which's 71% more than the national average of $184,700. Their good weather, great public school system, the abundance of outdoor activities, and family-friendly lifestyle give them an overall rating of A- from Niche.com.
Things to Do
Locals highly recommend that anyone coming to Fernandina Beach for the first time take a walking or driving tour of this historic city. Stop in at the train depot on Centre Street to pick up a brochure. This brochure helps you navigate your way around all the sites of note in the city's Historic District. Amelia Carriage Tours offers horse-drawn carriage rides. The island's Museum of History provides fun walking ghost tours. Or hit the water for a boat cruise courtesy of Amelia River Cruises.
Do you crave Florida island life? Interested in setting down roots in Northeast Florida? Contact the Welch Team today.
Available Single Homes
Click Here To View All The Available Single Family Residential Homes
Available Lots and Lands