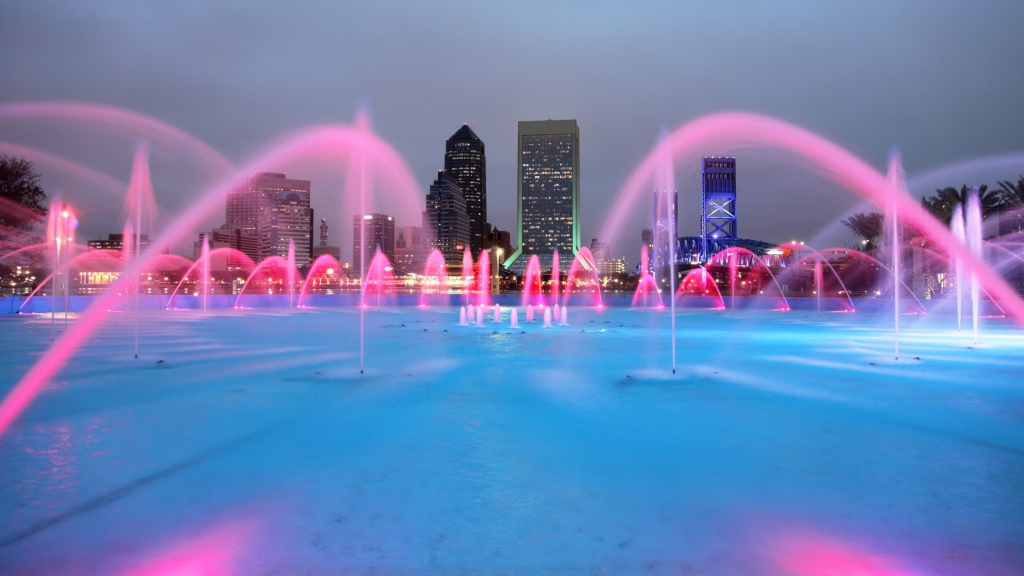 It's been a memorable year, to say the least. We've had to endure a worldwide pandemic, one of the craziest political climates in our country's history, and murder hornets! (Not kidding – if you haven't heard about it, you should look it up). All of these trials have had a notable impact on our country, our economy, and many people's lives.
As a result, we've seen a surprising number of people searching for a new place to call home. Whether it's because their job moved, to get a better grip on their finances, or for any other unnamed reason, 2020 has been a year of relocation for many families. But there's still the ever-important questions.
Where are people moving? And why?
A recent report from LinkedIn has shed some light on this. The report names Jacksonville number five on the top list of cities people are moving to during Covid-19. And it's pretty easy to figure out why: Jacksonville is amazing!
But for those of you who don't know, here are the top 3 reasons people move to Jacksonville, FL, and why you should, too.
1. It's Always Fun in Jacksonville
When people think of Florida and the Florida lifestyle, they get a picture in their heads of a sunny day, an umbrella in the sand, and bright blue water. Nine times out of ten, that picture's been taken in Jacksonville.
The weather in Jacksonville is so incredible – ranging from warm (in the cold months) to hot (in the summer months) – every day is a beach day. That's one of the main reasons people move to Jacksonville, FL. It's a beach paradise, so whether you want to soak up the sun, play in the sand, go fishing on the dock, take the boat out, or explore the great mysteries of the ocean, this is the place to do it.
Music, Art, and Food
Jacksonville is also a city known for its music and art. There's always a show worth seeing, whether you're into jazz and blues, southern rock, or want to visit one of the many art galleries and exhibits.
Plus, where there's water, there's always great seafood, and Jacksonville has plenty. There's little better than the purity of coastal cuisine, from food trucks to dine-in restaurants. And if seafood isn't your flavor, don't forget that Jacksonville is a melting pot of many cultures. There's always something great to eat in this beautiful city, no matter what you're in the mood for.
2. Jacksonville is Great for Families
Whether you're looking for socially-distanced indoor or outdoor fun, there are plenty of activities for the entire family. As we mentioned already, the beaches in Jacksonville can't be beaten. No matter what part of the coat you're talking about, nothing beats the Florida coast.
For the sake of argument, let's say that you don't want to go to the beach. Maybe you'd rather take the entire family to the Jacksonville Zoo and Gardens and spend time with the animals. Or perhaps you'd rather visit the Autobahn Indoor Speedway, take a ride on a river taxi, have a blast at adventure landing, or visit one of the many historical sites Jacksonville has to offer. No matter what you're looking to do, there's plenty of fun for the entire family.
Plus, Jacksonville has some of the best high schools in the state, so it's definitely a wonderful place to raise your kids.
3. Cost of Living
While we're here, we absolutely have to take a minute to talk about the cost of living in Jacksonville, Florida. There's a reason people are moving here during a pandemic, and it's because the prices are so low. Not only is it more affordable to live here, but Florida is also one of the few states without a state income tax.
And since more and more people have started to work from home, they aren't forced to live in expensive cities anymore to maintain their careers. They're making the wise decision and moving to a city that's more affordable, fun, and family-friendly.
Employment Opportunities
The low cost of living is also beneficial for businesses that are also adjusting to the economic hardships of 2020. With the hopes of saving money and staying alive during these trying times, companies all over the country are relocating to lower-cost areas.
Even before this change, the job market was incredible. Jacksonville, FL has one of the lowest unemployment rates in the United States and boasts high-paying career opportunities in manufacturing, education, healthcare, and more. Beyond that, Jacksonville is home to a lot of military personnel due to the military bases located in or around the Jacksonville area.
So, Why Do People Move to Jacksonville, FL?
Because it's a no-brainer.
The weather is always beautiful, so you can go to the beach year-round. It's a wonderful place to raise kids, with a top-notch education system and inexpensive family housing. There's no state income tax, meaning you get more money in your paycheck. If you're looking for a job, like many Americans in 2020, there's plenty of employment opportunity. And the cost of living is so affordable, it's an ideal place to relocate now that so many people are working from home.
If you're looking to move to Jacksonville, FL, or any of the surrounding areas in Northeast Florida, be sure to reach out today. The Welch Team is here to help!