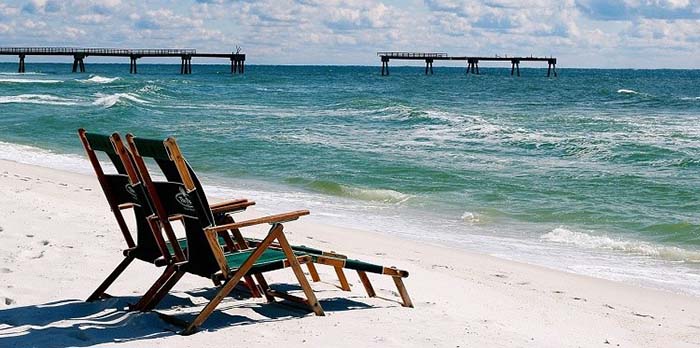 Has your property significantly gone up in value since you purchased it? Wondering what to do with the equity? Why not invest it in more real estate? Northeast Florida offers plenty of beautiful locations to choose from for your vacation home or investment property. If you and your family love to regularly visit the oldest city in the United States, why not invest in vacation rentals in St Augustine FL?
Investment Properties and Vacation Rentals in St Augustine FL
Why Buy a Vacation Rental or Investment Property?
For one thing, purchasing a second property allows you to diversify your income. Whether short-term or long-term, tenants help you pay for this additional property. It also expands your investment portfolio with additional equity, assisting in building up your wealth. In turn, this helps create a nice nest egg to aid in your retirement. If you purchase a vacation rental or investment property in someplace you love visiting, it could eventually become your "forever home". Even if retirement is still many years in the future, this additional property allows you to vacation in a place you love any time you want. You never have to worry about making a reservation. Just make sure you have no tenants occupying it when you want to use it. It does come with additional expenses. Make sure you know all aspects of investment property ownership before you buy that vacation home.
Why Buy a Second Home in St Augustine?
Over 111 million people visit Florida each year. Approximately six million of them make their way to St Augustine at some point. Why not tap into those tourist dollars with a vacation home/investment property in St Augustine? According to HometoGo.com, vacation rentals in St Augustine FL average about $400 per night. If your monthly mortgage payment comes to $1400, you only need to rent this property for one extended weekend a month in order to make your payment. Rent it out a week at a time during the busy summer season and you've banked two years' worth of mortgage payments in just three months. Before you know it, you'll have that property paid off.
How Do I Start My Search?
First off, you're going to need a good agent who knows the area. Let them know exactly what you want and how you plan on using the property (personal or investment). Then, let them do the work for you. Contact The Welch Team when you're ready to start your hunt for investment properties/vacation rentals in St Augustine FL.