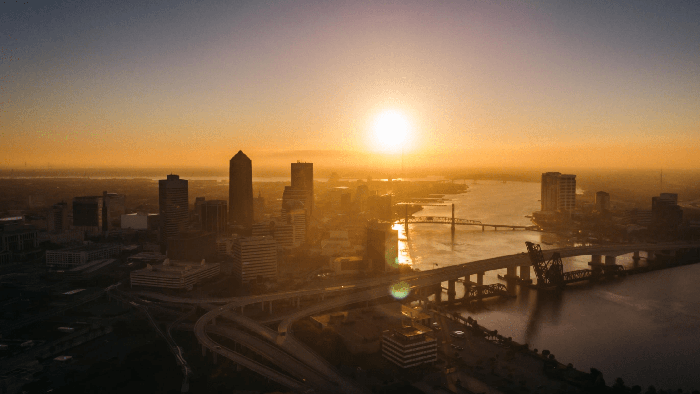 Duval County consists of four cities: Jacksonville, Jacksonville Beach, Atlantic Beach, and Neptune Beach. Each of these cities offers its own unique reasons you should choose Northeast Florida as your permanent home. Put them together and you'll soon discover the benefits of living in Duval County.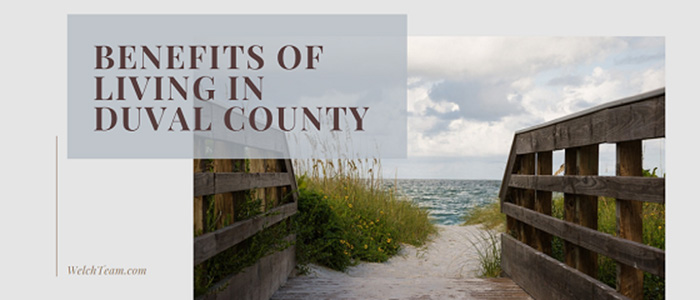 Less Severe Weather
The northwest part of Florida tends to be the most hurricane-prone portion of the state. Its location on the Florida panhandle puts it in the line of sight of any activity in the Gulf of Mexico. That can also be said for the southwest portion of the state. Even Southeast Florida experienced more hurricane activity than Northeast Florida. However, while it rarely gets hit head-on by a hurricane, Duval County still experiences some of the side-effects, such as the flooding from Hurrican Irma in 2017.
Warm Winters
Tired of shoveling snow? Another one of the benefits of living in Duval County is our warmer winter weather. There's a reason why Jacksonville became the winter destination of choice for the rich in the late 1800s. Yes, the summers tend to run hot and humid. But the winter makes up for it. 
Outdoor Activities Galore
When it gets really hot in the summer, head out to the beach. No matter where you are in Duval County, beach access is just minutes away. Take a cruise out on the Atlantic Ocean. Fish straight from any Duval County beach or head out to sea for some deep-sea fishing. If the beach gets crowded, take a kayak and paddle along the St Johns River. Drop a line there for some great largemouth bass, crappie, catfish or flounder. Choose a shady spot at one of the more than 250 parks located in Jacksonville alone. Head to the hills of Hanna Park for some mountain biking. And its diverse population allows for some of the best cultural experiences you'll find anywhere else. And, with cruise ships running directly into Jacksonville Port Authority, worldwide destinations await.
Cost of Living
Out of all the coastal counties in the state, Duval County ranks among the lowest for cost of living. Housing runs lower than both the state and national averages. That means that you can afford a nice home in a big city with a small-town feel and still be within a couple hours' drive of such Orlando amusements as Disney World, SeaWorld, and Universal Studios. Plus, no state income tax makes it that much cheaper to live in Duval County.
So when you're ready to start looking at homes in Duval County, contact the Welch Team. Whether it's a beachside property or something slightly inland, we can help you find exactly what you're looking for and more.