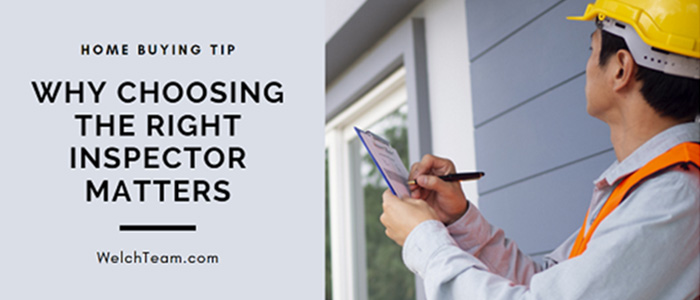 Buying a home may very well be the most expensive investment you ever make in your lifetime. Therefore, you want to make sure it is a sound investment. Home inspections help flush out potential problems, especially if you purchase a fixer-upper. Choosing the right inspector matters. You can choose from hundreds of home inspectors in Northeast Florida (Jacksonville, St. Augustine, and Palm Coast). So, how do you find the right one for you?
Why Choosing the Right Inspector Matters
First of all, let's talk about why choosing the right home inspector matters. Aesthetically, that Northeast Florida home looks perfect. You love the paint colors, flooring choices, and countertops. However, there could be issues lurking underneath that a precursory visual inspection might not uncover. If you don't deal with real estate regularly, you might easily overlook these problems and think the house is in perfect condition. But, once you move in, you quickly find out where the problems lie. In turn, some homeowners end up shelling out thousands of dollars in repairs. Home inspectors look at dozens of places in your home to ensure they function properly and show no signs of disrepair. If these problems show up on a home inspection before you close, your agent can negotiate these repairs (or their costs) into the sale agreement.
How to Choose a Home Inspector
You decide to hire an inspector. Now what? We suggest that you start interviewing home inspectors as soon as possible. By that, we mean as soon as you decide you want to buy a home. Why? Just like finding the right real estate agent, finding a good home inspector takes time. (Again, we meant it when we said there are hundreds of home inspectors in Jacksonville, St. Augustine, and Palm Coast).
Talk to your friends and family members that recently purchased a property. Were they happy with their inspector? Check places like NextDoor, Patch, Angie's List, Home Advisor, and Yelp for inspectors with excellent reviews. The Better Business Bureau allows you to inquire about any past issues with a home inspection company. Also, don't underestimate the power of Google. Enter the name of the inspector/inspection company into the search bar with the word "complaints" or "reviews" to see what past clients have said about them.?
Ask for the inspector's credentials and license info. In Florida, home inspectors are regulated. Licenses must be renewed bi-annually. Home inspectors in Jacksonville, St. Augustine, and Palm Coast must complete continuing education courses to stay informed about current rules and regulations each year and complete 120 pre-licensing hours for approval. Find out how many inspections they have achieved, and don't be afraid to ask for a sample home inspection report to see how thorough they are in their reporting.
Take some time. Do your research. Contact the Welch Team when you're ready to start looking for your next home in Jacksonville, St. Augustine, or Palm Coast.