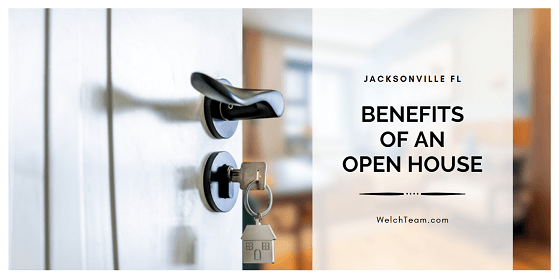 Through the years, open houses have been one part of the real estate transaction process. Sellers want as many eyes to view their property as possible. Buyers want the freedom to look at a property at their leisure without a hard sell. Open house Jacksonville FL works in favor of both parties.
The Benefits of an Open House Jacksonville FL
For Sellers
Open houses provide a cost-effective way to market your Jacksonville home to the public. This gives your agent the chance to address questions from multiple prospective buyers in a short period of time. While buyers tend to start their house hunting online, they still want to see what it looks like inside themselves. Even a virtual tour with the buyer's agent can help turn a "maybe" into a "yes, please". Most importantly, an open house brings more traffic to your door. More traffic translates into more eyeballs looking at it. In turn, that could eventually find you a buyer.
For Buyers
If you are new to buying a home, you might not know where to start. An open house Jacksonville FL eases you into the whole process. Even if you have not found an agent yet, an open house provides you the opportunity to look at a property without feeling any pressure. Ask as many questions as you want while you are there. At the very least, the on-site agent is a wealth of information to help point you in the right direction. This is also a great way to see what you like and don't like in a home. Maybe you thought 1500 square foot offers plenty of room for you and your family. Once you see it in person, you might realize that you need more room. The only way to know for sure is to experience it in person. Plus, if you are looking for an agent, an open house gives you the chance to interview the seller's agent. Even if that property isn't for you, they might have something else that would work better.
When you're ready to buy or sell a Jacksonville FL home, contact the Welch Team.