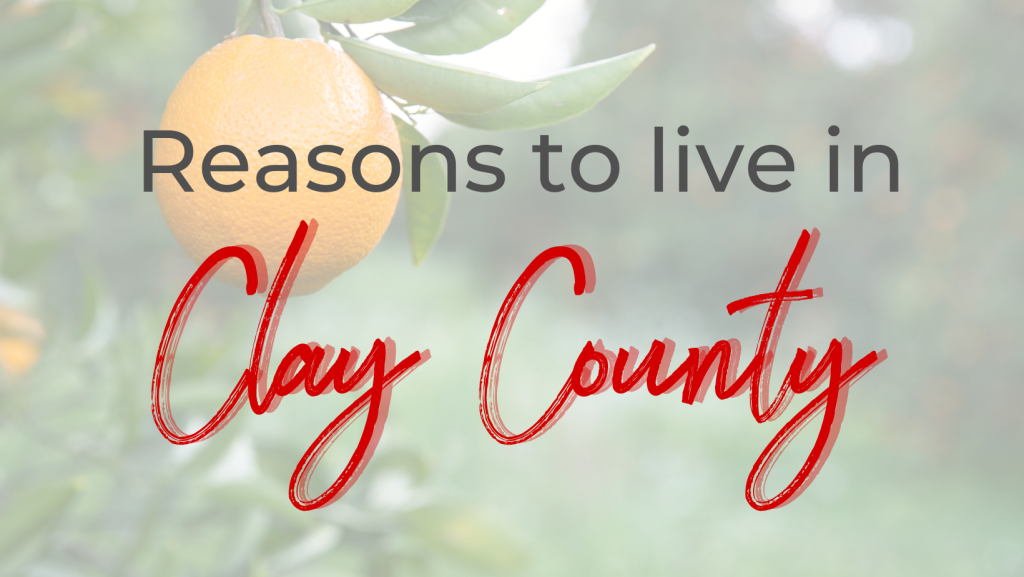 Where you call home has less to do with where you are and more to do with who you're with (and that includes your community). But if you want to get the most out of your area, you should probably live in a county with things you like to do, places you like to visit, and people you like to see. And for anyone who loves the beach, beautiful wildlife, southern hospitality, history, and more, Clay County is the perfect county to call home.
6 Reasons You Should Consider Living in Clay County
Clay County is home to Green Cove Springs, Lakeside, Orange Park, and more. And from affordable housing prices and gorgeous landscapes to a thriving job market and excellent educational opportunities, the area has a lot to offer. Here are six advanages to living in Clay County.
1. Education
Clay County offers a variety of educational opportunities for all ages, including one of the best public school systems in the entire state. With over 24 schools throughout Clay County, students have a lot of options, ranging from public to private and preschool to college. So, if you're looking for a place to settle down and raise a family, Clay County has it all.
2. Cost of Living
Not only does Clay County offer excellent education, but it's also highly affordable. Homes in Clay County remain well below the national average and are way lower than other parts of the state. And since Florida is one of the few states without a state income tax, it's way more affordable than nearby states.
3. Geography and Wildlife
If you're looking for natural beauty, then you can't go wrong with Clay County. It's filled with beautiful beaches, ponds, swamplands, lakes, and creeks that are home to a wide variety of fish and wildlife. This makes it uniquely perfect for outdoor enthusiasts and nature lovers.
4. Culture
And if you're looking for culture, look no further. We're home to some of the most prominent Floridian cultures you can imagine. From museums and art galleries to festivals and food fairs, Clay County has a local event almost every weekend. The people are friendly, the customer service is out of this world, and the events are booming.
5. History
Clay County also has a long and exciting history – they don't call Northeast Florida the First Coast for no reason. The county has a rich Native American presence and was once home to some of the earliest settlements in the United States. The Crystal Springs Museum in Keystone Heights holds a collection of artifacts from the area's early settlers.
6. Job Opportunities
Clay County also offers a ton of job opportunities in different sectors. Some of the largest businesses in the area include Clay Electric Cooperative, Rector Nursing & Rehabilitation Center, and MFA Enterprises, Inc. The area is home to several technology and manufacturing companies. Plus, there's always a new business opportunity sprouting up, so you'll never run short of options. It's the ideal place to live for a young professional.
Looking for a New Home in Clay County?
Are you searching for homes for sale in Clay County, Florida? If so, you've come to the perfect place! Here are the Welch Team, we specialize in helping families and individuals find their forever homes in some of the most beautiful cities in the world. Contact us today to learn more.
Also, while you're here, don't miss this chance to grab a free copy of our expert buying guide. It contains tips from industry veterans, a comprehensive guide to the home-buying process, and a list of trusted local vendors.