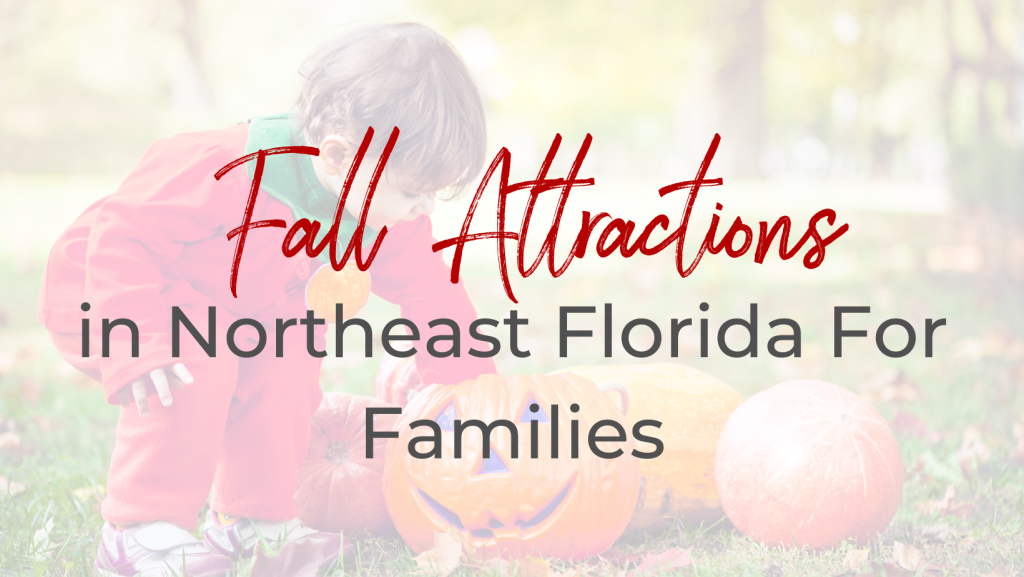 There's nothing quite like getting lost in a corn maze, strolling through a pumpkin patch, or taking a spooky ghost tour. And if you live in or around Northeast Florida, you know that we love getting into the season. That's why we have so many fall-themed attractions to choose from!
7 Must-See Fall Attractions Near Jacksonville in 2022
Are you looking for fall-inspired events in Northeast Florida in 2022? Well, we have the perfect list for you! Here are seven must-see 2022 fall attractions in Northeast Florida.
1. Universal's Halloween Horror Nights
Did you know Universal Studios is just a short drive from Northeast Florida? So, if you live in Northeast Florida and you're looking for a fun fall activity, you should attend Universal's Halloween Horror Nights! The Horror Nights started on September 8th, 2022 and will continue until Halloween night.
2. Mickey's Not-So-Scary Halloween Party
And while you're taking a trip to Universal Studios, why not check out Mickey's Not-So-Scary Halloween Party at Disney World? It's right next door! This Halloween-themed event takes place from August to October and provides some not-so-spooky fun for the entire family.
3. Corn Mazes
While you're on the hunt for fall-related activities in Northeast Florida, you can't go wrong with corn mazes. Bring the whole family and take turns getting lost for a while. Plus, there are several corn mazes to choose from in the area, including Conner's A-Maize-Ing Acres Farm, Amazing Grace Family Farms, Sykes Family Farms, and more!
4. Pumpkin Patches
Of course, while you're taking a trip to corn mazes, you're more likely to stumble into some pumpkin patches. And you can't complete any fall season without seeing some pumpkins! For some beautiful and exciting pumpkin patches in Northeast Florida, check out Cowart Ranch and Farms, Amazing Grace Family Farms, Coon Hollo, and more!
5. Family Farm Fun Day
Diamond D Ranch hosts one of the coolest fall attractions in the area. And this year, the Family Farm Fun Day is taking place on October 8th, 2022. So, pack up the kids and have a fantastic day seeing some wildlife, taking wag rides, going for nature walks, and bouncing in some bounce houses! 
6. Fall Festivals
There are so many fall festivals in Northeast Florida that it's impossible to list just one. So, if you're searching for fall activities and events near Jacksonville and St. Augustine, be sure to check out The Town of Orange Park's 40th Annual Fall Festival, the Fall Food Festival in Jacksonville Beach, and the Pumpkin Festival and Fall Market in Jacksonville. 
7. Ghost Tours
Nothing feels quite like Halloween than ghost stories and haunted houses. So, if you're really wanting to get into the spooky season, you should definitely take some of the spooky ghost tours in St. Augustine. Our favorites include Ghost City Tours of St. Augustine, Ghosts & Gravestones, and Old Town Trolley Tours! 
Want to Visit Homes for Sale in Northeast Florida?
Are you looking for homes for sale in Jacksonville, St. Augustine, or anywhere else in Northeast Florida? Here at the Welch Team, we love helping families and individuals find the homes of their dreams in some of the most beautiful cities on the planet. Contact us today to learn more!
And while you're here, don't forget to grab a free copy of our home buying guide. It contains tips from industry veterans, a step-by-step guide to the home buying process, and a list of trusted vendors in the area.