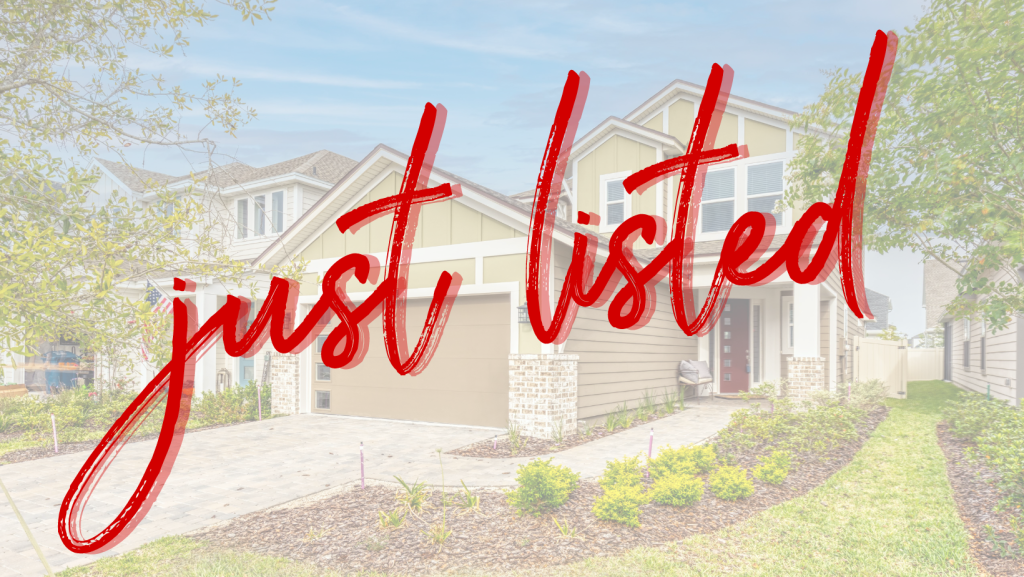 Are you searching for a once-in-a-lifetime dream home opportunity in Northeast Florida? If so, you've come to the perfect place. Our newest listing in Ponte Vedra is the pinnacle of luxury. Plus, it's priced at an absolute steal in this market, so it's guaranteed to move quickly.
The property is located at 306 Millenia Drive, Ponte Vedra, Florida 32081. It's practically brand-new with fully updated features and systems. It contains four bedrooms, three total bathrooms, and a two-car garage and is currently listed at $775,000.
The inside of the home is absolutely pristine, with newly finished white or off-white walls, furniture, features, and settings. It's essentially a blank canvas for any new homeowner to come in and make their own. Seriously, with this backdrop, you can style the home however you like, creating the ideal space for your perfect life.
This two-story beauty comes with a first-floor bed and bathroom suite, plus a dining room and flex space (which can be used however you like). There's also an extended gourmet kitchen with a gas cooktop, tile backsplash, stainless steel appliances, quartz counters, a large island, and bay windows overlooking the backyard. 
The second floor contains the master bedroom, two additional bedrooms, and a loft. The floors throughout the home are made to mimic the look of natural hardwood floors without all the maintenance that hardwood requires. Plus, the house comes with 8-foot doors with craftsman-style casings, a water softener loop, laundry cabinets, crown molding, and more!
But the amenities of this gorgeous home don't stop there! Outside the house, there's a paved driveway, a screened lanai, and a perfectly sized, fully fenced yard. And if that's not enough to pique your interest, you also get the added benefit of living in one of the most beautiful communities in Florida – Ponte Vedra Beach!
Life in Ponte Vedra Beach, FL
There are so many spectacular benefits to living in Ponte Vedra, Florida, that we can't list them all! In fact, if you could write down what you considered paradise, you'd probably be describing Ponte Vedra Beach. This place has everything!
Located just south of Jacksonville along the North Atlantic Coast, Ponte Vedra Beach is a seaside community with almost countless Florida-centric amenities. As a part of St. Johns County, the community has some of the top schools in the country and is ranked the best place to raise a family in Florida. 
Ponte Vedra is also super community-centric, making it an ideal place for small businesses, young entrepreneurs, artists, eventgoers, beach lovers, families, and more. You have almost unlimited access to the most pristine beaches in the world. Plus, you're located just south of a major downtown metropolitan city – Jacksonville.
So, whether you want to spend the entire day at the beach, shopping at unique boutiques in Downtown Jacksonville, dining at top-tier restaurants, or attending a world-class event in Northeast Florida, Ponte Vedra is ideally located near all the action. So, don't miss this once-in-a-lifetime chance to live in the state's most family-friendly, active community!
Schedule a Viewing Today!
Like we said, this home is priced to move quickly, so if you're looking for a gorgeous two-story home in Ponte Vedra, Florida, look no further! Contact the Welch Team today to schedule a private viewing, speak to one of our expert real estate agents, and learn more about what's available in your area. If you are interested in other listings like this one, click the link here.