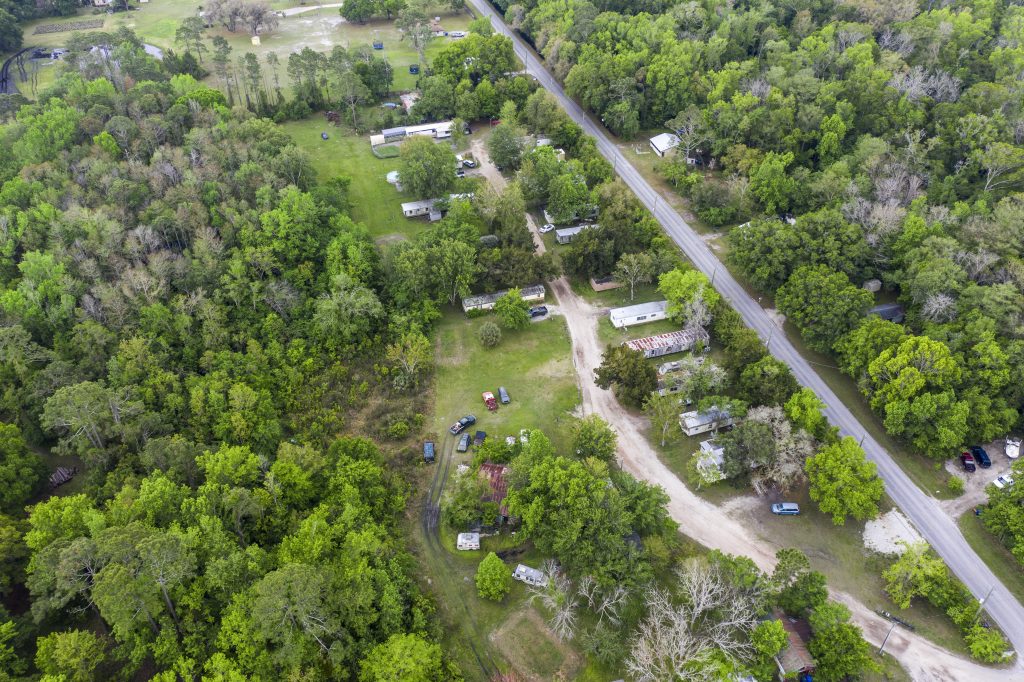 This 3.873 Acre Mobile Park with a total of 19 lots is in a great opportunity zone outside of Jacksonville (JAX)! 15 of the mobile homes are owned by the property owner, one unit is being used as a storage shed, and 3 other units are being leased out for lot rent. All units have separate electric meters. 
All of the 3.873 acres is high and dry. Inquire for more information. The land can be rezoned and the new owner can speak with the county about redeveloping. This St. Johns property is being offered separately or in conjunction with the adjacent parcel at 2021 Four Mile Rd. 
This property is a great opportunity for your commercial purposes!
For information on this opportunity, click here: bit.ly/2510deerrunrd
For a personal viewing call (904) – 467 – 5539!