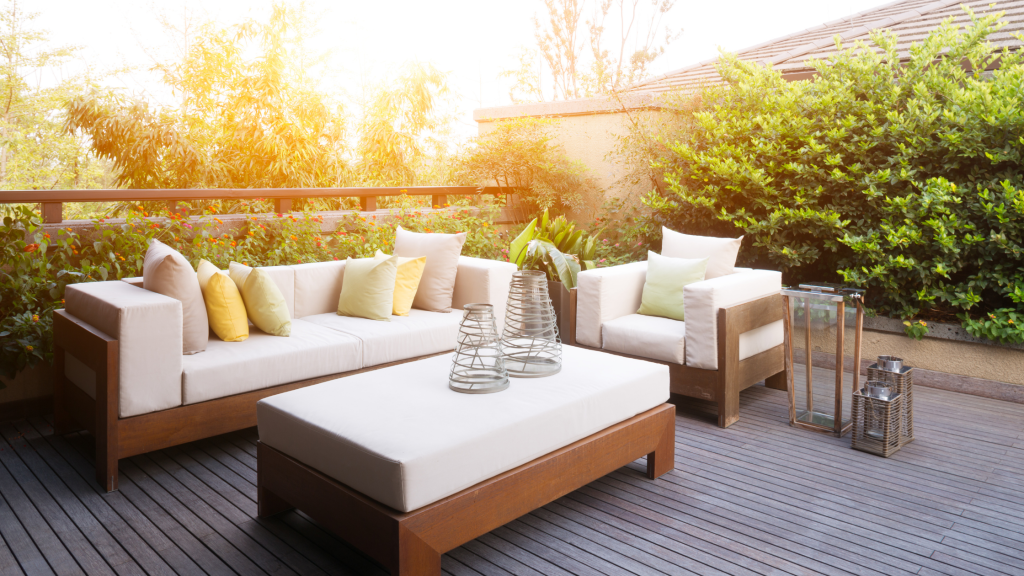 Looking for new home décor trends for the new year? There are plenty of predictions about what to expect from 2021. It's been a rough year for almost everyone. The housing industry has been in constant flux, and people are adjusting to a whole new way of life. It's no surprise that many people are using this time to search for their dream home. 
Whether you already own a home, you're looking to sell, you're a brand-new homeowner, or you're fresh on the market, you probably have a Pinterest board full of home décor trends you're dying to try. That board is probably full of great ideas, but you'll need to pick and choose which ones you'd like to use. 
Here are some of the home décor trends we absolutely love. Expect to see a ton of these tricks and spatial delights in the upcoming year!
Bringing Nature Inside
Houseplants are becoming super fashionable at the end of 2020, so we expect that trend to continue. People just want to be connected to nature as often as possible, so this makes a lot of sense. If you can't go outside as often, then it's only logical to bring all that nature inside. As far as new home décor trends go, we can definitely get behind this one. Especially here in Jacksonville, the outdoors is such a big part of the Florida lifestyle. 
The best part? This trend is so customizable. There are so many plants for you to choose from. If you're into the beachy vibes, go with a small palm. If you're into gardens and pretty things, you can fill your house with beautiful flowers. If you're looking for a lot of green, there are so many unique plants to choose from. The options are almost endless.
But this doesn't stop at plant life. This also includes the sun. Studies show that a little sunlight every day can boost serotonin, help fight depression, and even give you more energy. Add a little light to your dream home, and just watch as it transforms your life.
Working From Home
This is a home décor trend driven by necessity. So many people are being forced to work from home these days. That means that people have no choice but to transform parts of their homes into viable workspaces. That wasn't a necessity two years ago, so expect to see a ton of innovation when it comes to creating this new space.
Here's what to expect. Cleanliness and functionality are going to be essential. A clean workspace helps you stay focused, enabling you to handle stressful situations, like calls with a client or boss. Plus, you're going to want to have the office be fully functional. Everything you need should be in one place. If you can throw in some innovative, multi-functionality, then more power to you, because that's also super trendy.
Beyond that, it also helps to keep this area separate from the more noisy or lived-in spaces in your home. While you're working, you want to be in a place where you can sit and work without distraction or inconvenience. 
A Comfortable Outdoor Living Space
This may not sound like a home décor trend, but you'll be surprised how many amazing backyards you're going to see in 2021. With social distancing, limited events, and people spending less time in crowded, public areas, they're being forced to use the little bit of outdoors they call their own: their backyards.
Creating an outdoor living space starts first with comfort. If you're going to be sitting outside a lot, you want to be sitting on something comfortable. You might also want to add nice accommodations, like a garden to aid in meditation or a firepit for the entire family to snuggle around in the cold winter months.
We also plan to see a lot more backyard activities. Volleyball, horseshoes, and cornhole are great additions to any outdoor area and provide a lot of family fun. No matter what you do, utilize that outdoor space. Make it yours and make it fun. You'll likely spend a lot of time out there soaking up the sun in the new year.
The Relationship Between Home Décor Trends and Your Dream Home
If you want to keep your décor and functionality fashionable, then it's important to know the home décor trends heading into the new year. But remember, this is your home. You get to decide what you like, and your opinion is what matters.
Whether you're looking to sell or buy, talk to one of our Jacksonville realtors today. Every member of the Welch Team knows what's trending in the market, will offer great advice that fits your budget, and can help you make the best decisions possible moving forward. Contact us today!