Skip to Content

When choosing to finance a loan we understand you have many options. Choosing the right type of financing can be a difficult decision without the right information upfront. Having the right information will help you determine the best loan for your needs.
Working with many lenders throughout the years we are proud to partner with Atlantic Trust Mortgage.
Combined with a passion for the industry and a thirst for knowledge, Atlantic Trust Mortgage has continued to grow in our market. Providing unparalleled customer service to both their clients and business partners. We are happy to recommend them to our customers as North Florida's hometown lender of choice.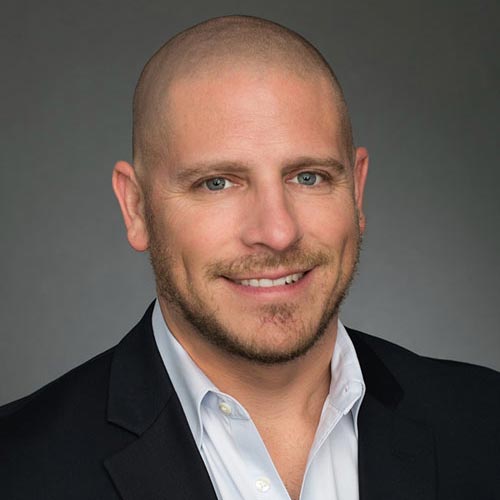 Work With Scott Goldstein
We want you to be able to make application with ease and have a trusted lender on your side. Introducing Scott Goldstein with Atlantic Trust.
Scott can be reached by:
scott@atmfl.com
904-553-8988
Apply Now
90 Fort Wade Road, Suite 175, Ponte Vedra, FL 32081
AtlanticTrustMortgage.com
1. Speak with a Loan Originator
Make sure to avoid mistakes by working with a trusted loan originator. Buying a home can be an overwhelming experience and you want to make sure you have the right team on your side. The work to ensure you have received the best information and can close on time. They will help guide you through the process which can at times be overwhelming.
2. Define your goals
With all the financing options on the market, it is important to find the best loan for your needs and monthly payments. With all the options it truly is like putting a puzzle together to find the loan you need. Things that can affect your purchase ability would be your credit history, the size of your down payment, have you ever served or serving through any branch of our military, current debt vs your monthly income, and where you live vs the type of property you are buying.
3. Submit your pre-approval application
Once you decide which loan works best for your needs you need to start working towards the approval process and the first step in doing that is completing an application. We suggest on Welch Team that you have this approval ready to go BEFORE you start shopping for a new property. This is imperative as you will need it once you find a home to submit with your offer. It gives your offer a stronger opportunity to get accepted showing that you are eligible to get a loan from a lender.
4. Find the perfect home and get under contract to buy
When searching for a new home our team will help you narrow down location, size of property and community amenities. If you are new to the area or relocating from another one you need to know what is available and our experts are educated on this information to be able to provide you the best possible solution. Once you find the best possible option Welch Team will negotiate the best deal and complete a purchase and sale agreement. At this point it is time to secure your mortgage.
5. Submit your documents
In addition to the final loan application, you will need to submit several other important documents to your loan originator. These documents will include your W2s, pay stubs, bank statements and any other important information to help understand and provide any evidence needed on your current debt and income situation.
6. Appraisal
An appraisal on the property is a third party opinion on the price of the property. This person is hired by the loan originator after all of your documents have been submitted. Once ordered it can take anywhere from 10-14 days to receive back from the lender. This report will show the current market value of the property and will signify that the purchase price is today's market value.
7. Underwriting and preparation for closing
As the loan application is completed the file for the loan is submitted to underwriting at the loan originator's office. This underwriter will review the loan for final review and approval. They will look for any last minutes impediments and make sure the loan is ready for closing. During this time you will want to avoid any changes to your credit score and abide by the 10 commandments when financing. At this process, you can start packing and getting ready to move into your new home or close on your new property. Make sure you have the power and water transferred over as well as start a forwarding address on your mail. You will also need to make sure you have two forms of identification at closing and wire any monies if needed to finalize your loan.
8. Closing your Loan
Congratulations you have made it through the loan process and you have closed on your new property. The loan originator will send you a closing disclosure detailing the final settlement figures and the total funds you will need for closing. Read these documents carefully and make sure everything is accurate. Come prepared to sign a lot of paperwork on closing day and allot for 1-2 hours for closing time. You will be signing all of your documents and waiting for funding before the property is officially yours. We are excited for you to be at this step and are thrilled you have given us the opportunity to get you to this step.
Beautiful Properties in Northeast Florida