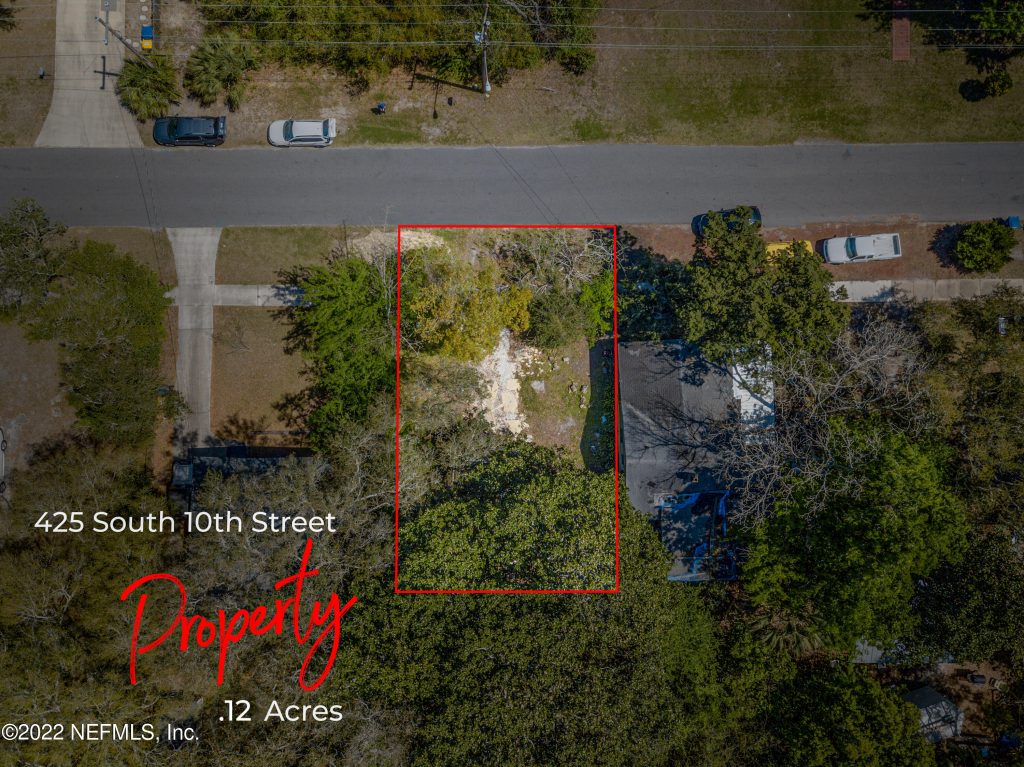 New Land Listing in Fernandina Beach, Florida
Don't miss this incredible new opportunity to live in one of the most beautiful cities in the world! If you're considering settling down in Fernandina Beach, our newest land listing might be the perfect opportunity for you! Located just minutes away from downtown and with only an 8-minute drive to the beach, this is a prime location for any homeowner interested in doing a custom build.
The property is located at 425 South 10th Street, Fernandina Beach, Florida 32034. It's currently listed at $150,000. Investors are especially welcome, and custom home plans and pricing can be requested based on your needs and preferences.
Whether you're looking for a new spot for a sunny vacation home or somewhere to settle down more permanently, this is the perfect opportunity. Not to mention, you can even explore all the fantastic qualities and attractions Fernandina Beach offers, which are plentiful! In fact, let's take a moment to discuss all the reasons you should consider calling Fernandina Beach your new home.
Why Live in Fernandina Beach, Florida?
If you're looking for a beautiful and stunningly unique city to call home, Fernandina Beach should be at the top of your list. Nestled in the historic heart of Amelia Island, Fernandina Beach is renowned for its gorgeous beaches and beautiful downtown waterfront. Plus, it's one of the few beautiful coastal cities with big-city amenities and a small-town feel.
The city has plenty of restaurants and grocery stores, so you'll have no trouble finding everything you need for a night of tasty treats. There are also plenty of gyms and a great selection of schools. In fact, this area is known statewide as one of the top areas for local and public education, so it's the ideal place to live if you have school-age children.
People love living in Fernandina Beach for its stunning views and unbeatable access to the ocean and natural surroundings. It's great for those who have an active lifestyle or just want to relax and enjoy gorgeous sunsets. There are also plenty of local boutiques, shopping centers, and nearby attractions to explore, like the Amelia Island State Park, golf courses, nature centers, libraries, and more.
No matter your age or lifestyle, Fernandina Beach is a wonderful place to call home. From the vibrant local amenities to the stunning beaches and everything in between, there's something for everyone in Fernandina Beach, Florida
Interested in Learning More?
Are you thinking about calling Fernandina Beach your new home? If so, you've come to the right spot. Here at the Welch Team, we specialize in helping people of all ages find the homes of their dreams. And whether you're interested in building your forever home, a cozy place to retire, or just a vacation spot away from home, we can help. Contact us today to learn more about this listing and others in the area!