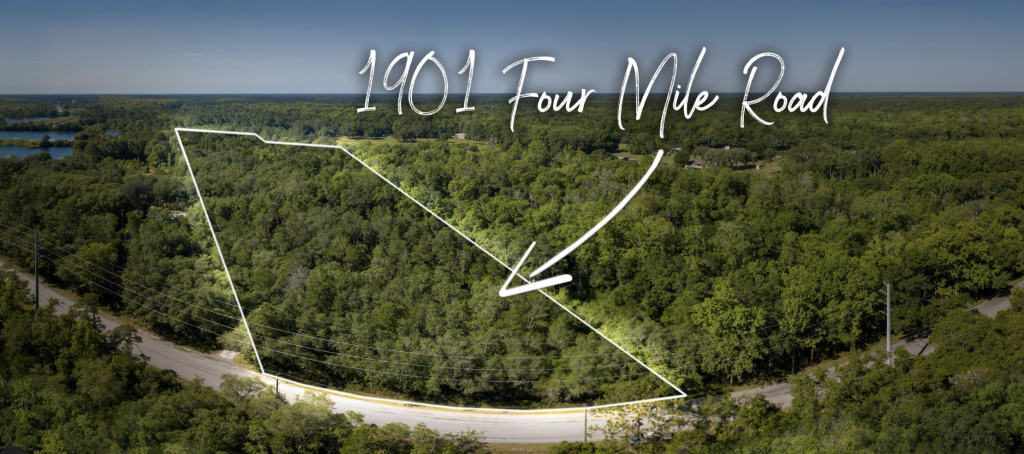 This property is a rare find, offering almost 25 acres of prime real estate in the rapidly growing area of St. Augustine. The property is currently listed at $4,750,000 and offers a unique opportunity for anyone interested in investing in real estate.
One of the highlights of this property is its location. Situated on Four Mile Road, the property will soon have 658 feet of frontage on the new State Road 313. This prime location puts residents of this property just minutes away from some of the area's best shopping, dining, and entertainment options, as well as the beautiful beaches of St. Augustine.
In addition to its prime location, this property is also situated inside an opportunity zone, which offers potential tax incentives to investors. It is currently zoned as Vacant Residential with the potential for up to 6 units per acre with approval from the county. New residential developments that create four or more lots are required to provide central water and sewer service, making this property an attractive option for developers looking to build new residential properties.
As the new State Road 313 becomes an urban roadway from SR 212 to SR 16, the property will have even more accessibility and potential for development. The roadway will be a six-lane rural facility with a 40-foot median and shoulders within 250 feet of controlled access right of way.
Overall, this property at 1901 Four Mile Rd in St. Augustine, Florida, offers a rare opportunity to own a large piece of land in a prime location with significant potential for development. Whether you are looking to invest in real estate or develop the land for residential or commercial purposes, this property offers endless possibilities. Contact a knowledgeable real estate agent today to learn more about this exciting opportunity.
Check out the listing here.